Ricky Flynn Motorsport is an International Karting team, based in Waltham Abbey, UK. The team was started in 1994 by Team Principal Ricky Flynn, running mainly in the British championship with 3 drivers. Over the years the team has had many major successes which have led us into being the major player in the international paddocks that we are today. In 2017, we are working with 8 drivers within OK and OKJ championships, all being given the same level of meticulous care, attention and support to enable them to be the very best they can be. We work very closely with our partners FA, Vortex and ONE Engines to provide the very best equipment to our drivers. Our results speak for themselves.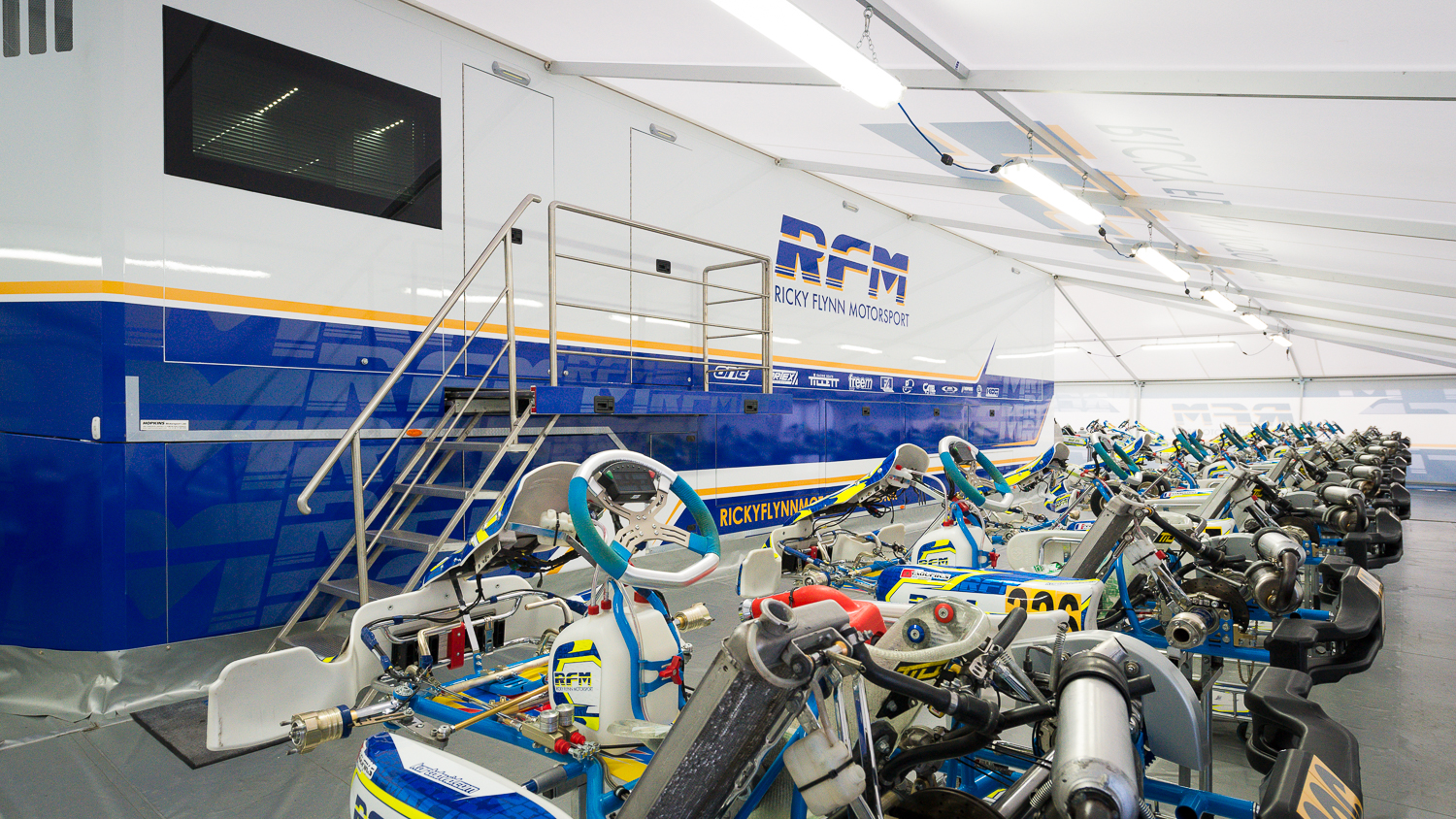 Ricky Flynn - Team Principal
Bio: Having started racing as a junior in 1983, Ricky soon became one of British karting's top protagonists. In 1991, he won the inaugural British Formula Renault title but a lack of funds prevented him from progressing further up the motor racing ladder.
Showing his characteristic pragmatism, Flynn opted to return to karting and run his own team whilst enjoying the occasional drive in the Spider Challenge, courtesy of Renault.
His first two signings were the talented John Byrne and Niki Rowledge and before long Ricky's fledgling team had begun to develop a reputation for attention to detail, getting the most out of the equipment and drivers, and of course, their increasing number of victories.
Today, RFM is one of Europe's top teams with a reputation for professionalism and attention to detail. Ricky says: "Our preparation is right up there with anybody. We are very meticulous in all that we do. Every last detail has been checked and double-checked. Our thoroughness will go with anybody's and is better than a lot. That doesn't just come from me, but from everybody – the mechanics, the guys in the workshop, the whole lot. Everything's got to be right to win the race - and with one link missing, you won't. You won't even be competitive – in the race, or even at a test. Winning races and championship is what gets me out of bed every day."