RFM: victory and podiums at the opener at Adria
30-January-2018
30-January-2018 0:00
in News
by Admin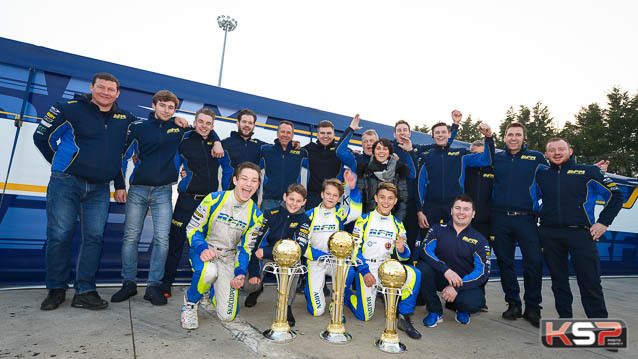 Ricky Flynn Motorsport has just started the 2018 season in earnest. The British team remains faithful to the FA Kart branded OTK chassis and Vortex engines prepared by One Engines. The meeting included eight drivers, including three newcomers, at the WSK Champions Cup, the first race of the year at the end of January at the Adria Karting Raceway.

The two drivers entered in OK started their first season in the category after a season in OK-Junior. They probably already had in mind the European Championship won in 2017 by Sami Taoufik, now in single-seaters. Zane Maloney was immediately on the pace by achieving pole position in Qualifying Practice with a time that was to remain the record until the end of the event. The Barbadian also won a heat before finishing on the third step of the Final podium, for a first most successful performance among the excellent and very experienced competitors. Dan Skocdopole also showed good potential. He was delayed by a retirement in a heat but managed to return from 19th to 8th in the Final.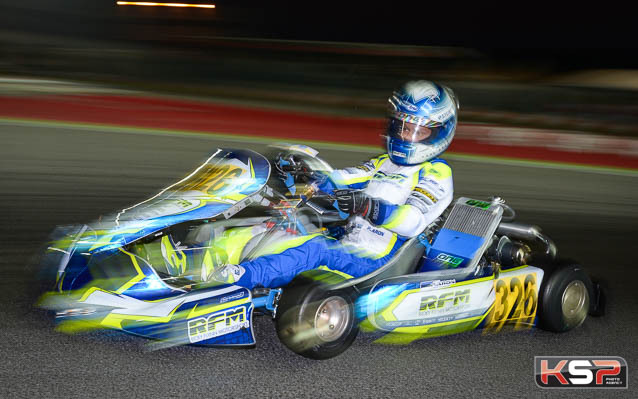 Of the three most experienced drivers wearing the RFM colours in OK-Junior, Paul Aron took the advantage for this race. A regular in the leading pack since his 2nd Qualifying time, the Estonian provided his best effort in the Final in taking a great victory from his 5th place on the grid. He was able to withstand the pressure of his team-mate Harry Thompson who took the lead early in the race. After a superb race in the top three, the Briton finished 2nd in the wake of the winner. Zak O'Sullivan was also in action at Adria with his top 10 at the end of the heats and his comeback to 4th position in the Final.

The other three Junior drivers have started to make their mark in their first international season. Kai Askey had the advantage of knowing more about the track after his participation in the WSK Final Cup at the end of last year. He was already able to set a good 9th fastest time and two excellent 4th place heats. He concluded his first meeting in 2018 in 14th position. Danish driver Conrad Laurens was learning in this race with several fine achievements in the heats, but finished in 19th place in Prefinal A and just missed his qualification, while the Briton Matthew Rees regained positions before giving up for the finals.
Info Kartcom / © Photos KSP