Slater almost perfect in Aunay-les-Bois
01-June-2021
01-June-2021 13:21
in News
by Admin
In the end it didn't matter that Freddie Slater was deprived of victory in Aunay-les-Bois by a penalty. The British driver dominated the second round of the European Junior Championship, developing his talent further in perfect harmony with his team and with full confidence in the performance of the RFM Kosmic/Vortex.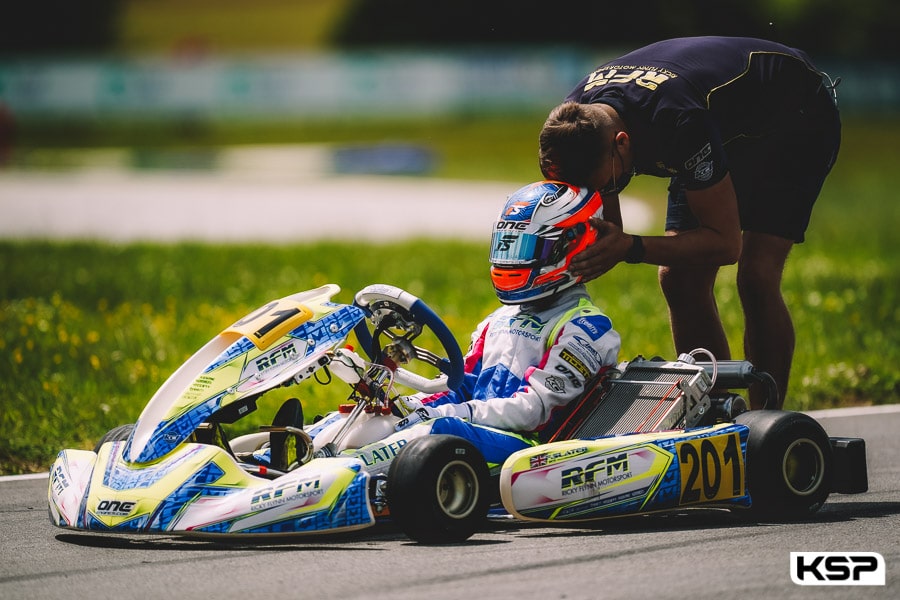 The French track of Aunay-les-Bois, once known as Essay, remains in the history of Ricky Flynn Motorsport as the venue of an unparalleled achievement. It was here that Lando Norris and Enaam Ahmed won a double World Championship in KF and KF-Junior in 2014 for the British team.
Things have changed since then with the arrival of the OK and OK-Junior categories, the use of MG tyres and a new surface. RFM has worked hard to integrate these parameters and to give its drivers top performing equipment from the start of the competition. The fact remains that the Normandy track has retained its selectivity and its particularities which not everyone adapts to with the same ease. The races were very lively with many spins.
Freddie Slater was unbeatable in Aunay-les-Bois. After taking pole position, he won each of his five heats and took the chequered flag in the Final. Unfortunately, the young British driver made a mistake when he accelerated a little too early at the end of the 'slow' procedure on lap 4. Although this manoeuvre didn't give him any decisive advantage, he was penalised by 10″ and lost his victory. His solid performance until then allowed him to stay in the lead of the Championship with a promising margin.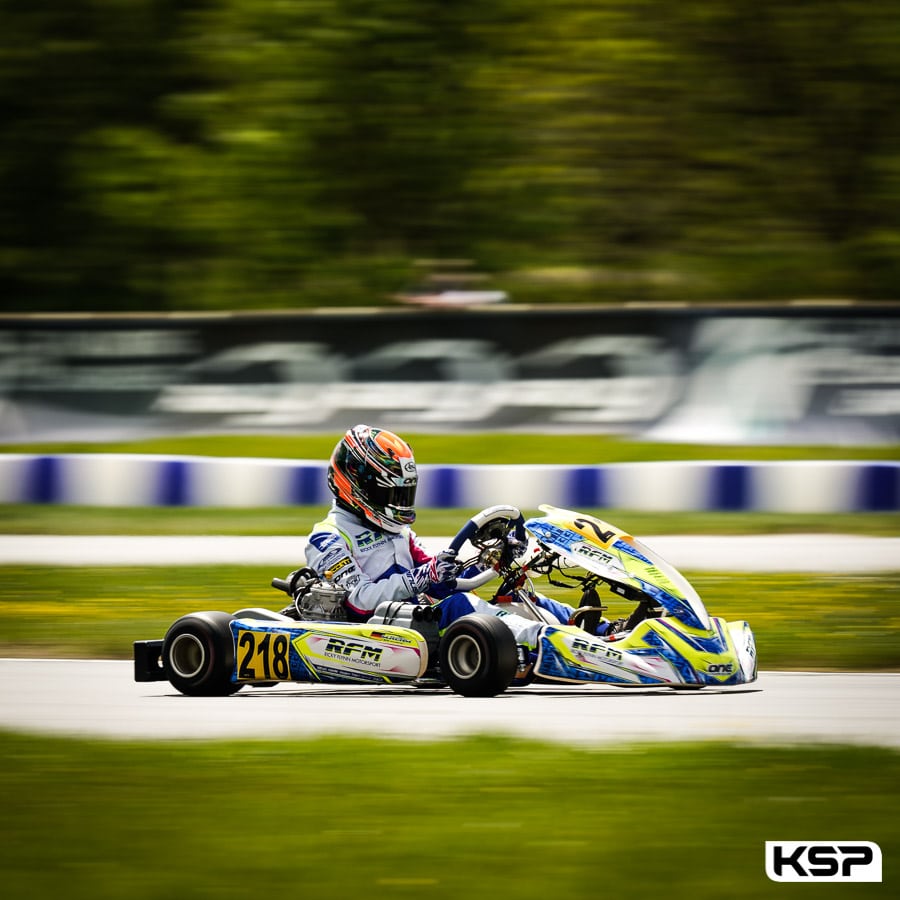 Maxim Rehm was the best placed of the other RFM drivers in 6th position in Qualifying. The young German avoided most of the incidents in the heats and was in 9th place at the start of the Final. He had to retire after a contact during the restart. Dion Gowda had made a good comeback to 14th position at the end of the heats. He started well in the Final, but was delayed by an incident on lap 5 and dropped back to 27th. The four other drivers of the team were not able to compensate for the difficult terrain, with time lags and sometimes turbulent heats.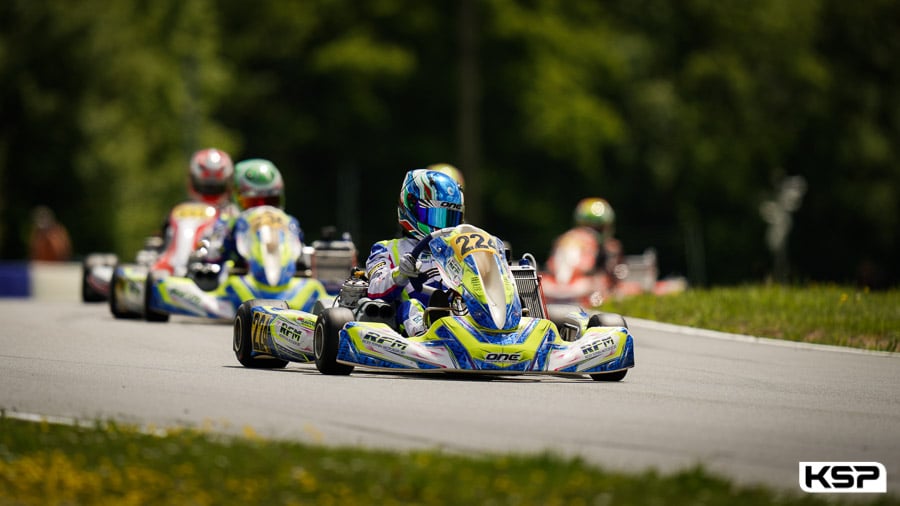 Rintaro Sato made steady progress in OK throughout the meeting. He made a good start in the Final, fought bravely through the choppy field and finished in 24th position, which had a positive influence on his Championship ranking.