Slater ends the season with another success in Adria
01-December-2020
01-December-2020 16:09
in News
by Admin
In the last international competition of the strange 2020 season, Ricky Flynn Motorsport continued its harvest of victories by again enabling Freddie Slater to win, when the brand new Junior World Champion took victory in the WSK Open Cup on the Adria Karting Raceway. During a whole week of racing, the double Italian meeting saw the RFM team achieve the two OK-Junior pole positions, with Slater winning a Prefinal and a Final before adding another title to his record.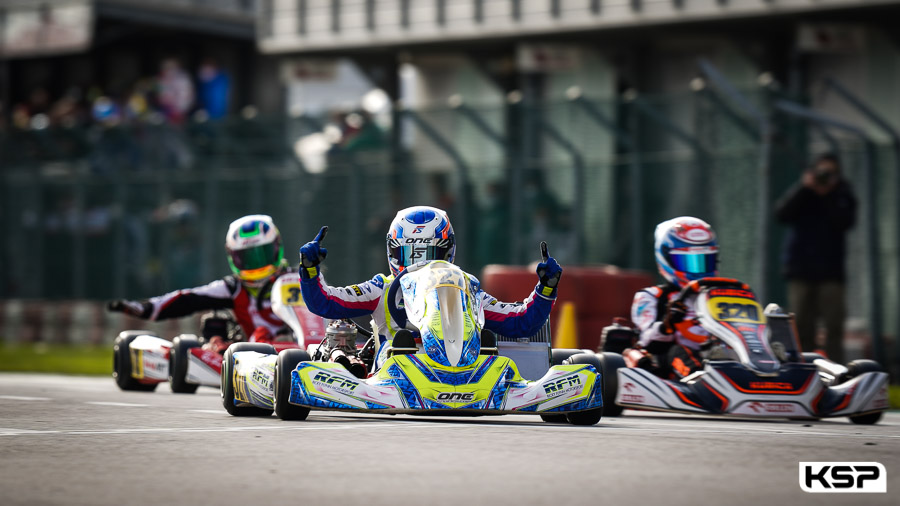 43 drivers took part in Rounds 1 and 2 of the WSK Open Cup on the last weekend of November. The cold weather at the beginning of the week finally improved and the decisive races on Sunday took place in the sun, with pleasant temperatures for the season despite a persistent wind. Equipped with Vega tyres this time, the Kosmic/Vortex karts of the RFM team were strong despite the cool ambient temperature, as shown by a double pole position and the fastest lap of the first race.
A second crown for King Slater
Freddie Slater wasn't the fastest in Qualifying, but he managed to come back to the front every time. Dominant in the heats of Round 1, the young Briton came back to 2nd position in the heats and in Prefinal A before winning a very lively Final. He had to retire in the heats of the second round, but he gained back eight places and won Prefinal A. The second Final proved to be more complicated, but Slater still came back in the top five to secure his WSK Open Cup title by a comfortable margin.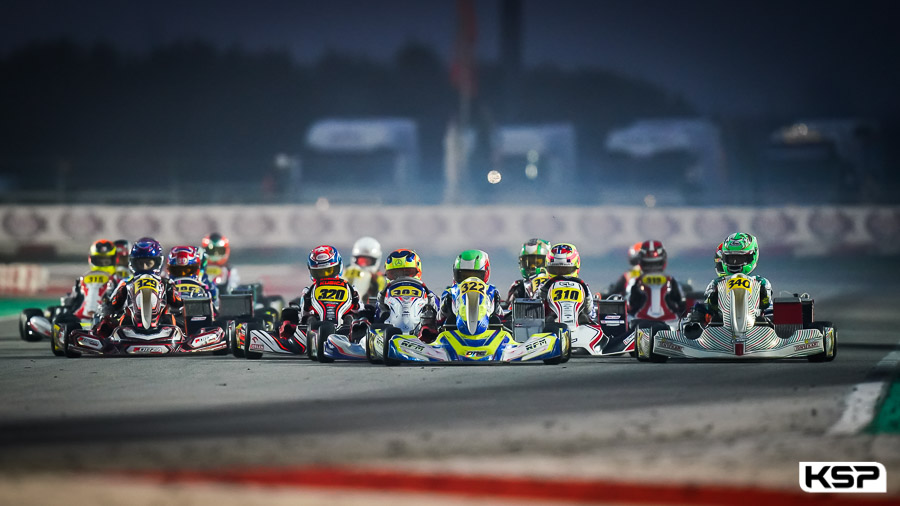 Pole positions for Sato and Clausen
The Dane Tobias Clausen was very consistent in Round 1 and was very close to the top 10 in the Final. He took pole position in Qualifying for Round 2 and won a heat, but he lost some ground in the Prefinal and missed his qualification after a spoiler penalty. The Japanese driver Rintaro Sato confirmed his top speed with the fastest time in Qualifying for round 1 with a time that was to remain the fastest of the whole competition. Able to race in the top three of the heats, he didn't entirely succeed in the race situation and finished 16th and 17th in the Finals.
After a complicated first round, the British driver Coskun Irfan made up for it in Round 2 and reached 12th position overall. A newcomer to the team, the German Maxim Rehm progressed throughout Round 1, but retired in the Final. Although he was penalised twice for his spoiler in the second round, he finished 21st in the Final. Finally, the double meeting in Adria wasn't very successful for the Singaporean Dion Gowda. Apart from a 2nd place in the heat and a comeback of 11 places to 13th in the Final of Round 1, he encountered too many hazards to get a good ranking.

Info Kartcom / Photos © KSP