Sato a revelation at Portimao along with Slater
02-November-2020
02-November-2020 18:07
in News
by Admin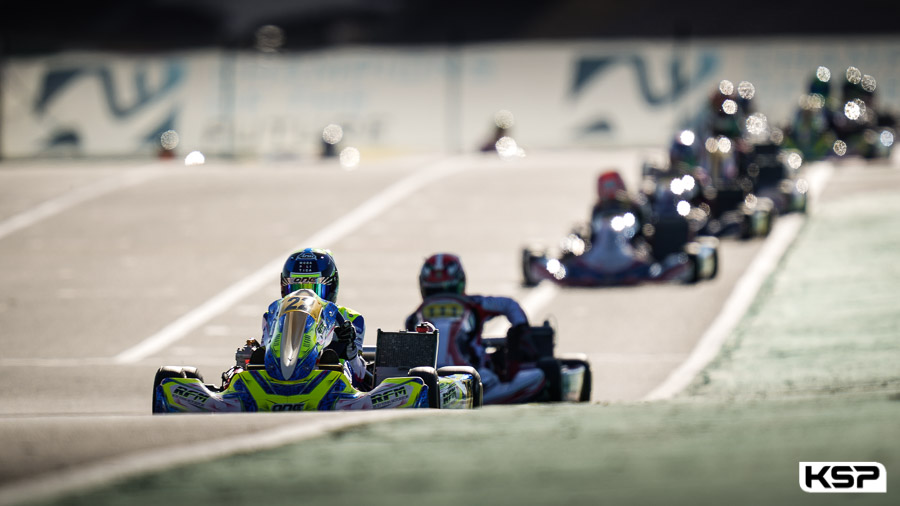 The second round of the Champions of the Future series took place on the Portimao track a week before the OK-Junior World Championship. This dress rehearsal was rather hectic with 89 participants. Ricky Flynn Motorsport fielded eight Junior drivers, two of whom were newcomers and most of them put in a good performance. Slater was strong in the top five and took 3rd place in the RGMMC series, whereas Sato was extremely fast and concluded in 4th position in the Final.
For his second OK-Junior competition of the season after the WSK Euro Series double at Lonato, Rintaro Sato performed extremely well at Portimao. First he lined up three victories in the heats and four fastest times before continuing his demonstration in the final stages. A crash at the start of his last heat, outside the first fast right, put him back on the Prefinal grid, but didn't prevent him from finishing 6th with the fastest lap. In difficulty in 11th position on the first lap of the Final, the young Japanese driver showed strong determination to come back to 4th position on the finish line, in the wheels of the 3rd-placed driver, while he posted his sixth fastest time of the weekend.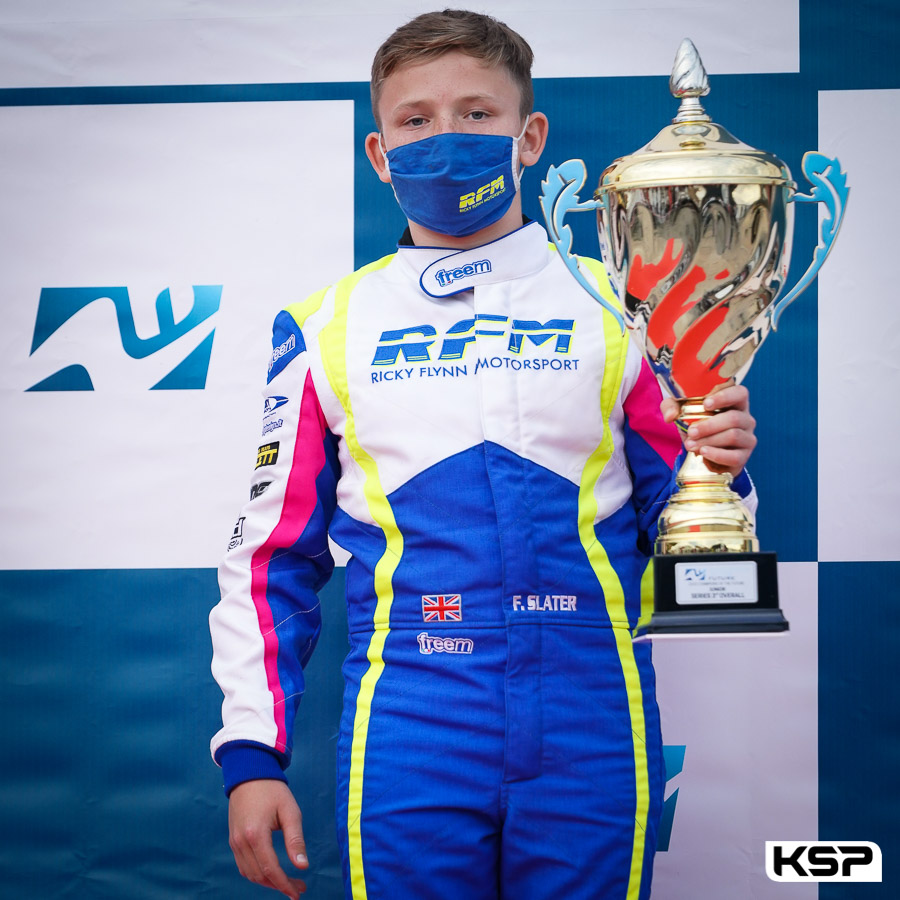 Freddie Slater also had a great meeting in Portugal. 21st in Qualifying, he climbed up to 9th position at the end of the heats. The British driver regained another four places in the Prefinal and scored two very convincing top five finishes in the intense battle at the front of the race. He was rewarded with 3rd place in the series classification.
Edgar Anpilogov ensured strong progression during the heats and came back to 13th position in the competition. Effective in the Prefinal, he lost ground during the fights of the Final and finished 25th. Dion Gowda started well with 7th in Qualifying Practice. He had some excellent heats between 3rd and 5th place, but was knocked out on the first lap of his second heat and was down to 21st position in the standings, whereas he could have been in the top 10. He took several penalties in the final stages and finished only 32nd. Coskun Irfan accumulated setbacks in his heats and had to go through the Repechage to qualify. He was not successful in the Final. Lucas Fluxa Cross as well as the two new recruits Tobias Clausen (DNK) and Carson Morgan (USA) started too far back to succeed in the heats and didn't make it to the Finals.

Info Kartcom / Photo © KSP