Another double Junior podium at Adria
03-July-2019
03-July-2019 12:20
in News
by Admin
In line with its success at Lonato, the British RFM team again placed two drivers on the OK Junior podium of the fourth and final round of the WSK Euro Series at Adria. Ten Brinke finished 2nd and Ugochukwu 3rd while Van Hoepen was 4th. Ten Brinke also took 2nd place in the WSK Euro Series standings. The rookie Fittipaldi also achieved his first qualification in the Final.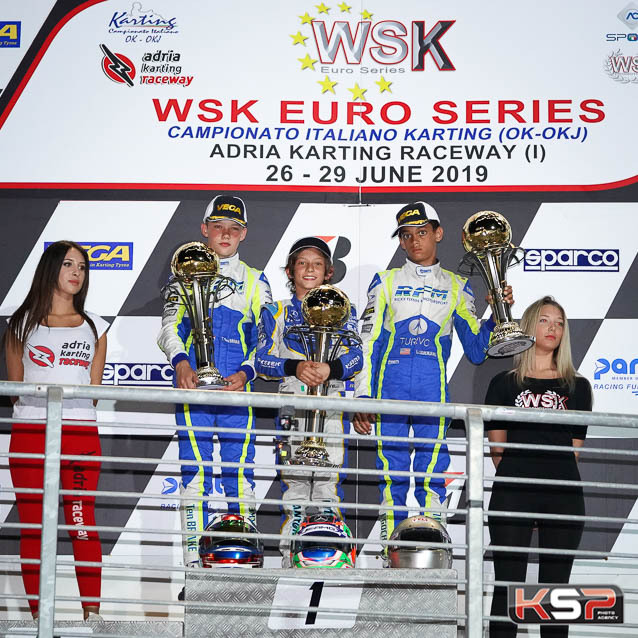 The meeting at Adria had the dual characteristic of taking place partly at night and experiencing grueling heat of more than 40° during the last weekend of June. The races were peppered with several incidents, contact being frequent between the very enthusiastic competitors. The race began with night Qualifying sessions that were more complex than ever before as the best times were set within two to three laps.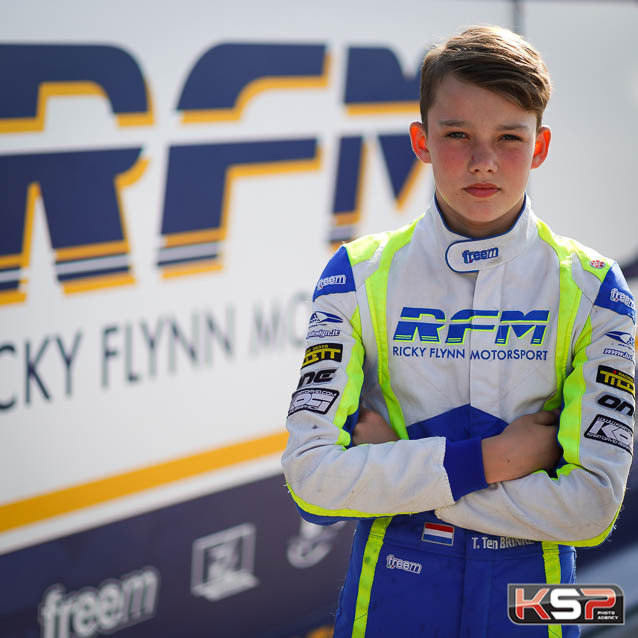 Thomas Ten Brinke in 2nd, Ugo Ugochukwu in 3rd and Christian Ho in 5th managed good times, but Conrad Laursen in 22nd, Martinius Stenshorne in 28th and James Wharton in 34th started with a handicap. With 10th in Qualifying Laurens Van Hoepen was the most efficient in the heats, finishing 2nd. Delayed by penalties and dropouts, Ten Brinke dropped down to 7th place, Ho was 12th and Ugochukwu 15th. After some bad luck, Wharton was 32nd and another retirement in the Prefinal ended his competition.
Very fast, Ten Brinke returned to 3rd in the Prefinal before driving a great Final which allowed him to mount the second step of the podium of the event as well as the WSK Euro Series and at the same time became Italian Vice-Champion in OK-Junior. Ugochukwu was also very solid in the Final stages and managed to take a good 3rd place against Van Hoepen. Laursen finished strongly in 7th position while Ho finished 11th. Stenshorne saved a badly starting weekend by climbing to a 13th place finish with a nine-place gain.
For his second participation, Emerson Fittipaldi was still a long way back in Qualifying and in the heats. The young Brazilian, however, created a surprise by regaining 12 places during the Prefinal, which for the first time opened the doors of the Final where he secured a promising 23rd position.
Harry Thompson fought well in OK, going back to 4th place at the end of the heats. The many fights of the Finals did not always favour him, but despite everything he finished in the top 10 of the meeting as well as the WSK Euro Series with his 9th place in the Final and his 8th place overall.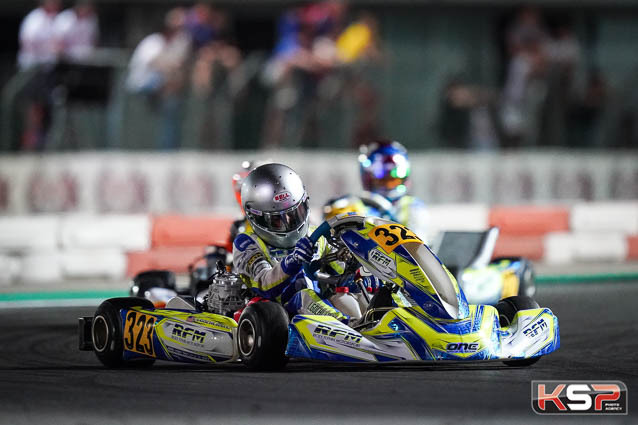 The conclusion of the European Championship on 21st July at Le Mans (FRA) is the next major objective of the RFM team with Ten Brinke's 2nd position in the provisional ranking and a great card to play for Ugochukwu and Wharton. The drivers will be able to test on the Le Mans circuit two weeks before during the OK-Junior French Cup.

Info Kartcom / © Photo KSP