Ten Brinke snatches a 2nd place in the chaos of Sarno
03-April-2019
03-April-2019 0:00
in News
by Admin
The record of the RFM team at the first round of the WSK Euro Series at Sarno could have been much more positive without the air of wildness affecting some of its Junior drivers. Laursen and Ho crashed during their Prefinal, and then Wharton and Van Hoepen repeated this worst-case scenario in the Final. Luckily, Ten Brinke saved the day by coming back to 2nd place while Ugochukwu finished 6th.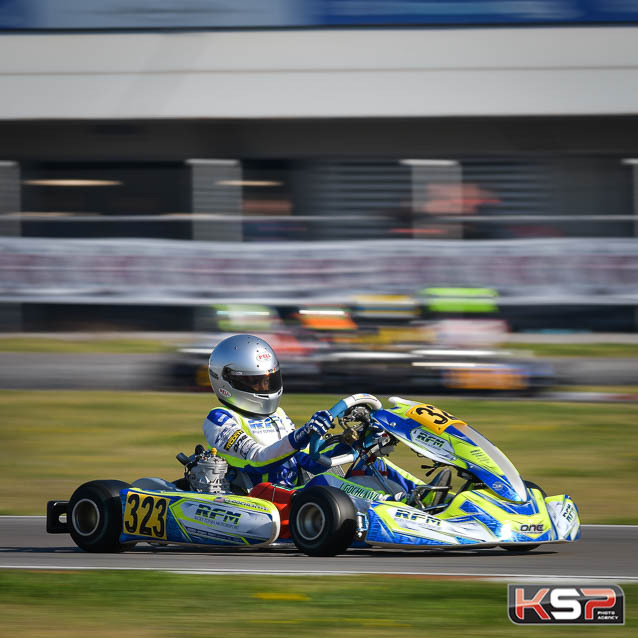 The performance was there however for the British team. Christian Ho took 3rd place in Qualifying and James Wharton 5th. Conrad Laursen finished the Qualifying Heats in 2nd place followed by Ugo Ugochukwu and Wharton, despite a spoiler penalty. Ho was then in 8th position, Van Hoepen, who set two fastest laps, was 16th after a retirement and Thomas Ten Brinke remained 19th. The situation was shattered during the Prefinals. Ugochukwu finished 3rd in Prefinal A ahead of Ten Brinke, who moved up six places. Wharton won brilliantly in Prefinal B, but Laursen and Ho came into contact while in the top five and fell permanently out of the qualifying list.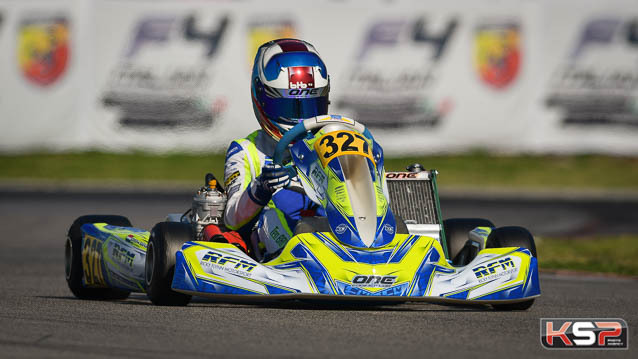 Ten Brinke and Ugochukwu faced off for 3rd place at the start of the Final. Ten Brinke then made the difference against his young team-mate and climbed to 2nd place while Ugo was 6th. Wharton and Van Hoepen collided on the first lap of the race. Wharton moved up from 20th to 8th, but was penalised down to 15th, but Van Hoepen gave up.
In the provisional ranking of the WSK Euro Series, Ten Brinke is in 3rd place, Wharton 4th and Ugochukwu 6th.
After slightly disappointing Timed Practice, the two OK drivers from RFM returned to 11th at the end of the heats for Kai Askey and 13th for Harry Thompson, penalised for his unhooked spoiler. They improved their positions in the Prefinal, respectively taking 8th and 9th. Thompson was back to 5th place in the Final when he was caught in an accident on lap 14 and had to retire. Askey crossed the finish line in 8th place, but was ranked 17th after a spoiler penalty.
Ricky Flynn Motorsport will now prepare for the European Championship which will start in three weeks at Angerville (FRA, by taking part in the French OK Championship and the French Cup for OK-Junior on April 6th and 7th at the same circuit.

Info Kartcom / © Photos KSP - Guillaume Veuve