Thompson and O'Sullivan make excellent progress at Sarno
03-April-2018
03-April-2018 0:00
in News
by Admin
The third event of the WSK Super Master Series was moved to Sarno to replace the cancelled race at Lonato. The competition took place on Easter weekend in changeable weather in the Naples area. The usual favourites from the RFM team were not at the party, but the performance was still there in the British team, including Harry Thompson in OK and Zak O'Sullivan and Kai Askey in Junior.
With variable grip depending on the rain, the fast circuit of Sarno changed the situation among the RFM drivers. Recent winner of the OK category at La Conca, Zane Maloney could not repeat his success because of several incidents on the track. He retired at the start of his first heat, then in the battle for Prefinal B. Harry Thompson showed great pace, starting with 6th place in the Qualifying session and concluded with an impressive 21-place gain in the Final which moved him up to 9th place, his best result in OK so far. After of a good 3rd place in his first heat, Dan Skocdopole was also in the field in the Final.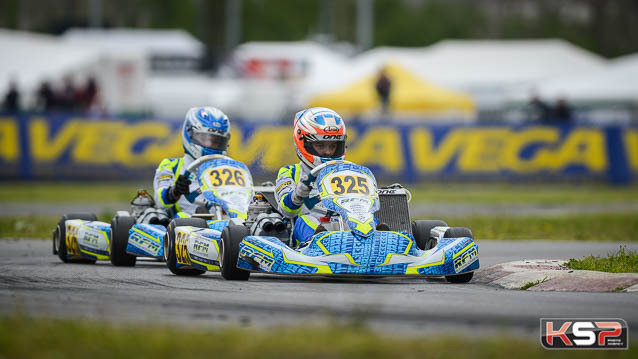 Paul Aron kicked off the OK-Junior racing by posting the best time in his group for 3rd place overall, then winning three straight heat, which put him 3rd. He lost time at the start of Prefinal A, but returned to the top 10 at the start of the Final before an incident relegated him to the back of the grid. Zak O'Sullivan had a good run in the top three of his heats before taking 2nd place in his Prefinal. He confirmed his form by staying in 2nd position of the Final for an extended period before finishing 4th. Zak is 5th in the standings ahead of Paul.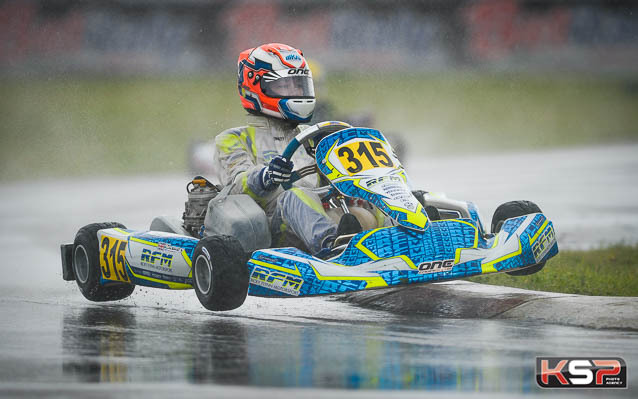 Ranked 70th at the end of Qualifying, Kai Askey achieved a real feat by moving up in the heats and especially by qualifying 10th in the Prefinal (+10 p). He continued to come back strongly in the Final, finishing 13th with a 6-place gain to get his best result to date. Matthew Rees was not left out as he managed to qualify for the Final after 69th in Qualifying, and also gained ground (7 places) in the Final. Better placed at the end of the heats, Conrad Laursen missed his goal by little because of a Prefinal penalty.

Although success was not with all of the RFM drivers during this meeting, analysis of the results showed that they had the potential to shine more. This is the goal they have set for next weekend for the conclusion of the WSK Super Master Series at the same circuit of Sarno. It will also be the last rehearsal before the start of the CIK-FIA European Championship scheduled two weeks later at Sarno.

Info Kartcom / © Photo KSP