The third round of the OK & Junior European Championship took place in Sweden at the Kristianstad circuit, where the Ricky Flynn Motorsport team had already had the opportunity to showcase the extent of their skills. Nevertheless, the particular sensitivity of the track to weather changes always creates a difficult competition to manage for the mechanics and the drivers. This year, Harry Thompson was very competitive during the Qualifying Heats in OK, while Thomas Ten Brinke and James Wharton finished the meeting in the top 10 of the Final.
Although the rain did not really disrupt the Swedish meeting, the alternation of clouds and sun with a breeze that was often quite strong and gusty caused the conditions to change noticeably throughout the weekend. Common at Kristianstad, this situation makes more work for the technicians.
Like Van Hoepen, Ugochukwu, Ten Brinke and Wharton, the RFM OK-Junior drivers proved to be very fast during the last Free Practice sessions. This speed was unfortunately not found in Qualifying after the race tyres were put on and the competition started with a real handicap for most members of the British team.
James Wharton and Thomas Ten Brinke regularly had good performances during the Qualifying Heats, but a retirement for the Dutchman and an incident at the start of the third race for the Australian limited their ascent. More consistent at this stage, Christian Ho recovered effectively in the Final. Ten Brinke then made a superb nine-place progression in the 21 laps of the Final to finish 7th, which put him in 2nd place in the Championship standings. Wharton also came back to 9th while Ho was fighting for 14th place.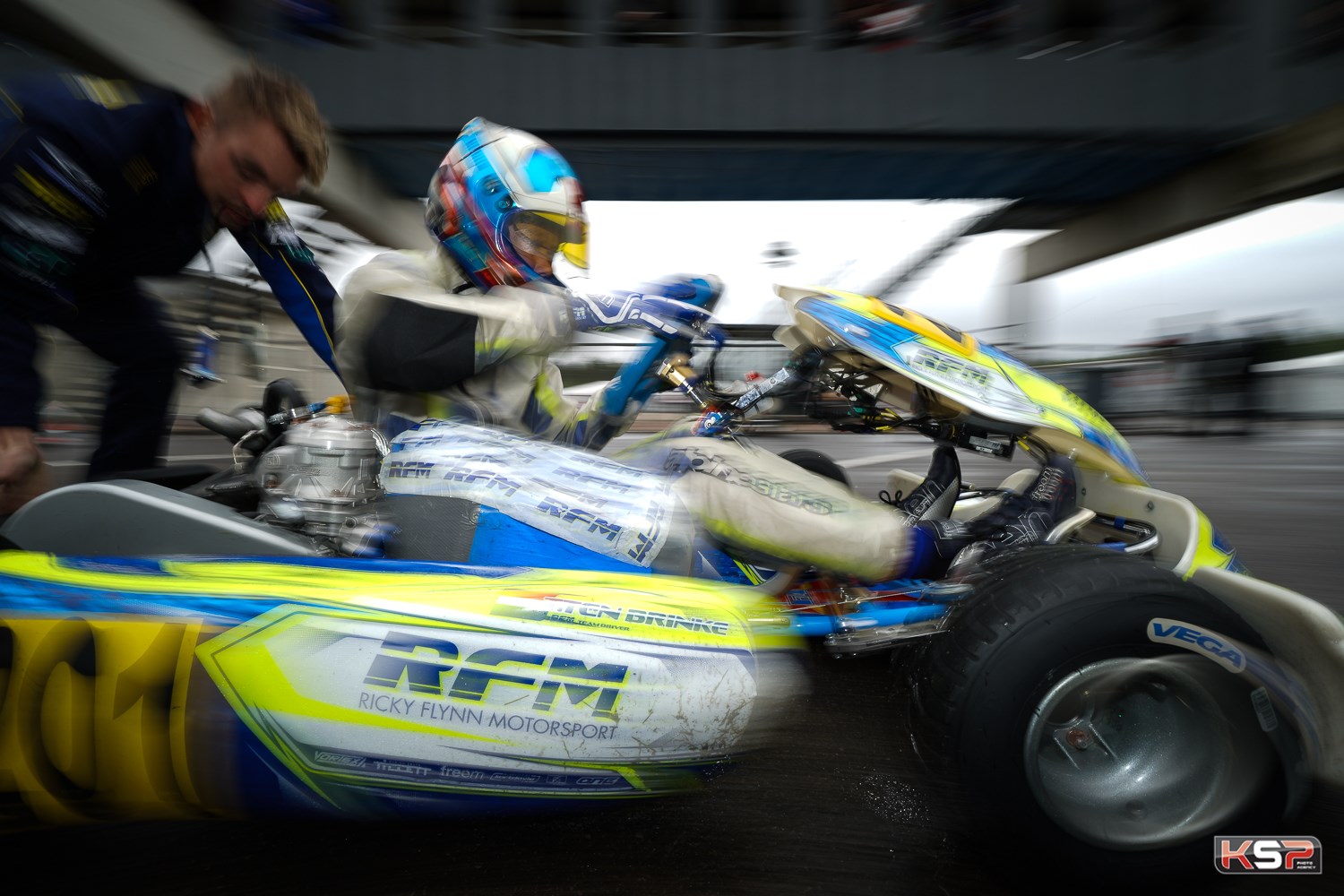 After qualifying in 32nd position, Conrad Laursen set out to catch up and finished 17th. Ugo Ugochukwu, Martinius Stenshorne and Laurens Van Hoepen did not reach the Final this time after battling incidents in the heats.
Harry Thompson was competitive as well as combative in Qualifying Heats in OK. 17th fastest, he was 4th at the start of the Final after being a regular in the top three of the heats, including a win with the fastest lap in the race. Harry was unfortunately relegated to the back of the pack in the confusion of the first lap of the Final. He gave his all to finally recover 15 places at the finish.