Slater unbeatable in the WSK Open Cup at Adria
05-October-2021
05-October-2021 12:12
in News
by Admin
Freddie Slater dominated the OK-Junior class in the second round of the WSK Open Cup held at Adria Karting Raceway from 1st to 3rd October. His magnificent performance enabled him to return to 3rd position in the overall classification. The competitiveness of the RFM team was confirmed by Edgar Anpilogov's amazing 26-place recovery in the Final stages, while Rintaro Sato finished 8th in the OK Final.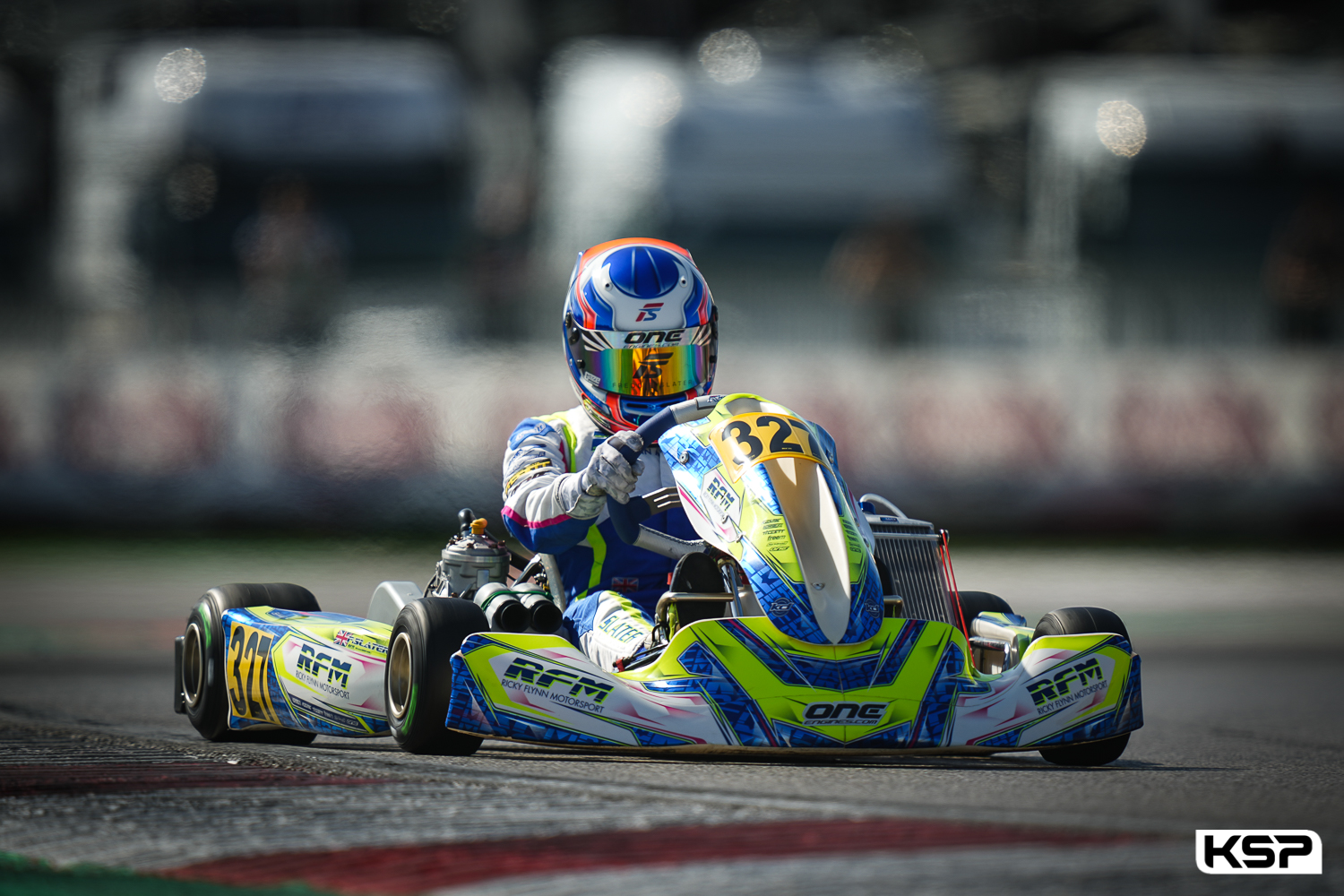 The meeting was marked by the launch of the new OTK Kart Group brand. Lando Norris was in Adria to present his LN Racing Kart chassis in the company of Ricky Flynn. 2013 European Junior Champion and 2014 KF World Champion with RFM, the Maclaren driver was keen to show his attachment to karting where it all began for him. His new range of karts takes on his colours, which are also those of RFM.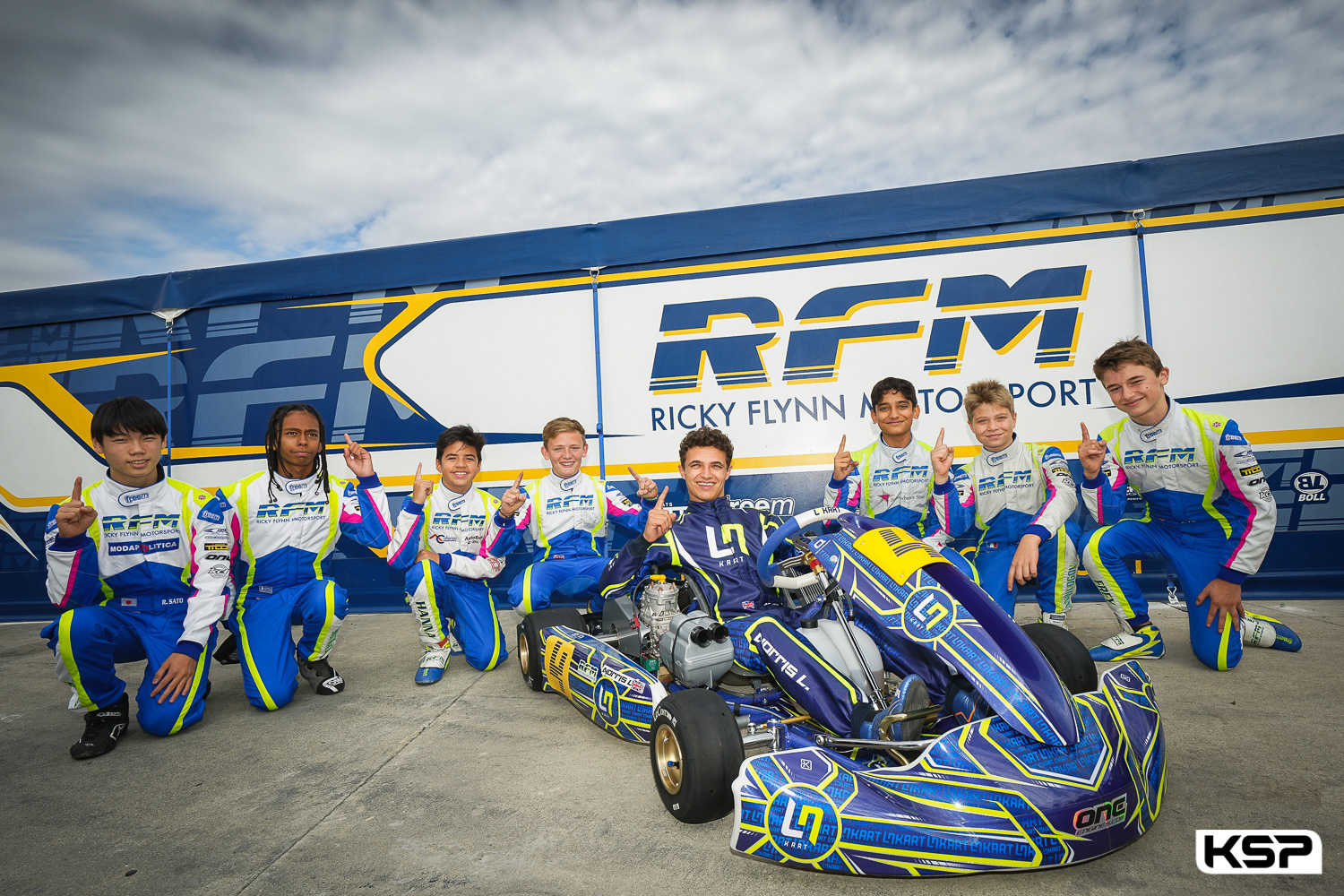 The Ricky Flynn Motorsport drivers put in a more convincing performance in Adria than in the WSK Open Cup opener in Lonato. Their results were reflected in strong gains in the Championship standings. The weather remained fine and unseasonably warm throughout the weekend.
Determined to erase the bad memory of Lonato, Freddie Slater didn't mess around. The 2021 European Champion started with pole position out of the 69 participants in OK-Junior. He then went on to score five consecutive wins in the Qualifying Heats before delivering a resounding performance to lead his Prefinal and then the Final, an indisputably deserved victory. At the same time, he moved up 23 places to 3rd position in the Championship.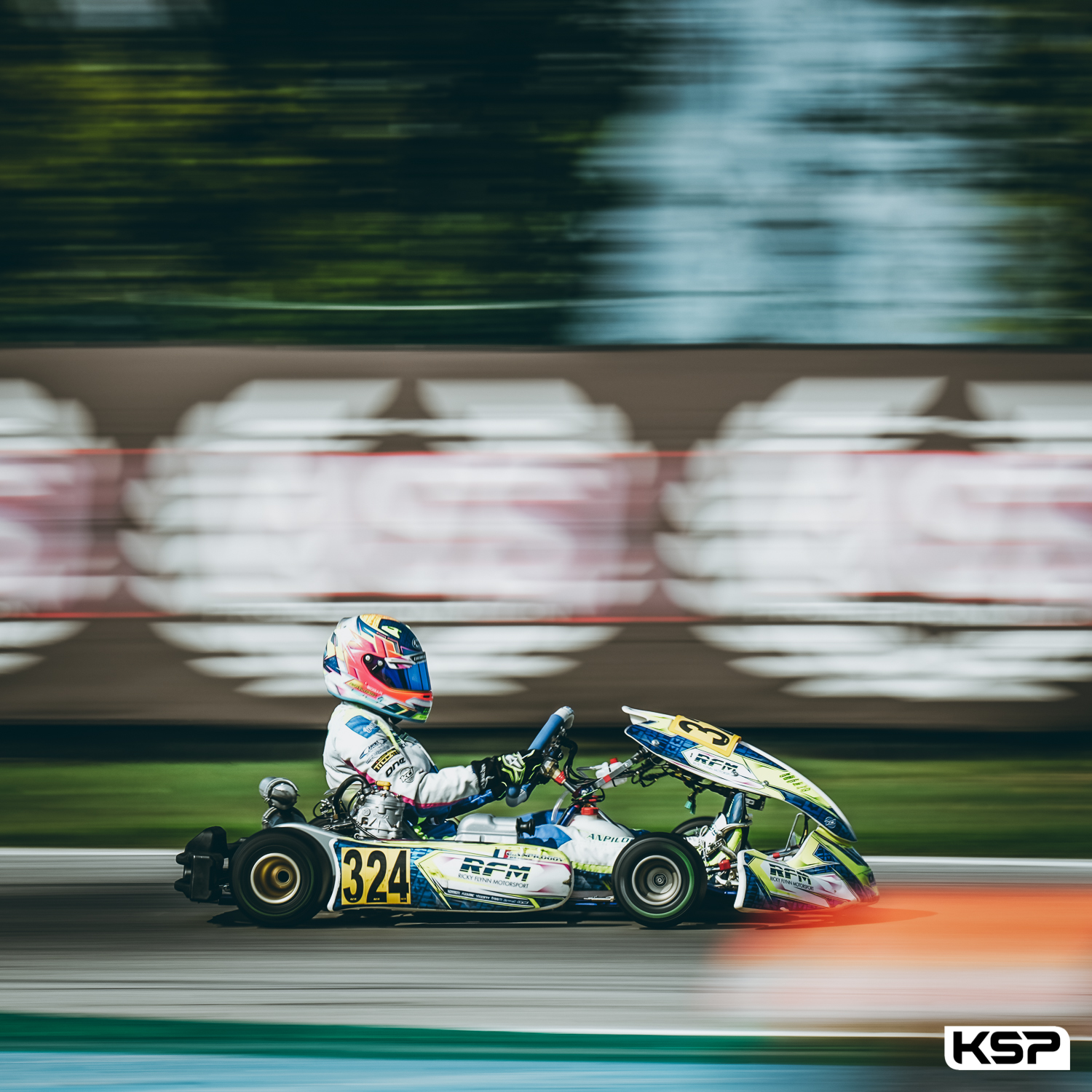 Dion Gowda started well with 4th position in Qualifying. He confirmed his 6th place in the heats, but lost a few places in the battles of the Final stages and ended up in 15th position. Edgar Anpilogov again made an extraordinary comeback. 42nd against the clock, 39th in the heats, then he qualified 13th in his Prefinal and moved up another 13 places to finish 13th in the Final.
30th in Qualifying, Enea Frey improved by 17 places during the heats and secured his qualification with 8th position in his Prefinal. Unfortunately he did not reach the finish of the Final to solidify progress. Salim Hanna did not manage to qualify after some difficult heats. The Greek driver Michailidis Vasileios-Gravriil, a newcomer to the team, was discovering international Junior racing.
In OK, Rintaro Sato was progressively gaining in power and gave his best during the Final stages. Qualified in the top five of his Prefinal, he then progressed to 8th in the Final, thus regaining more than 10 places in the Championship.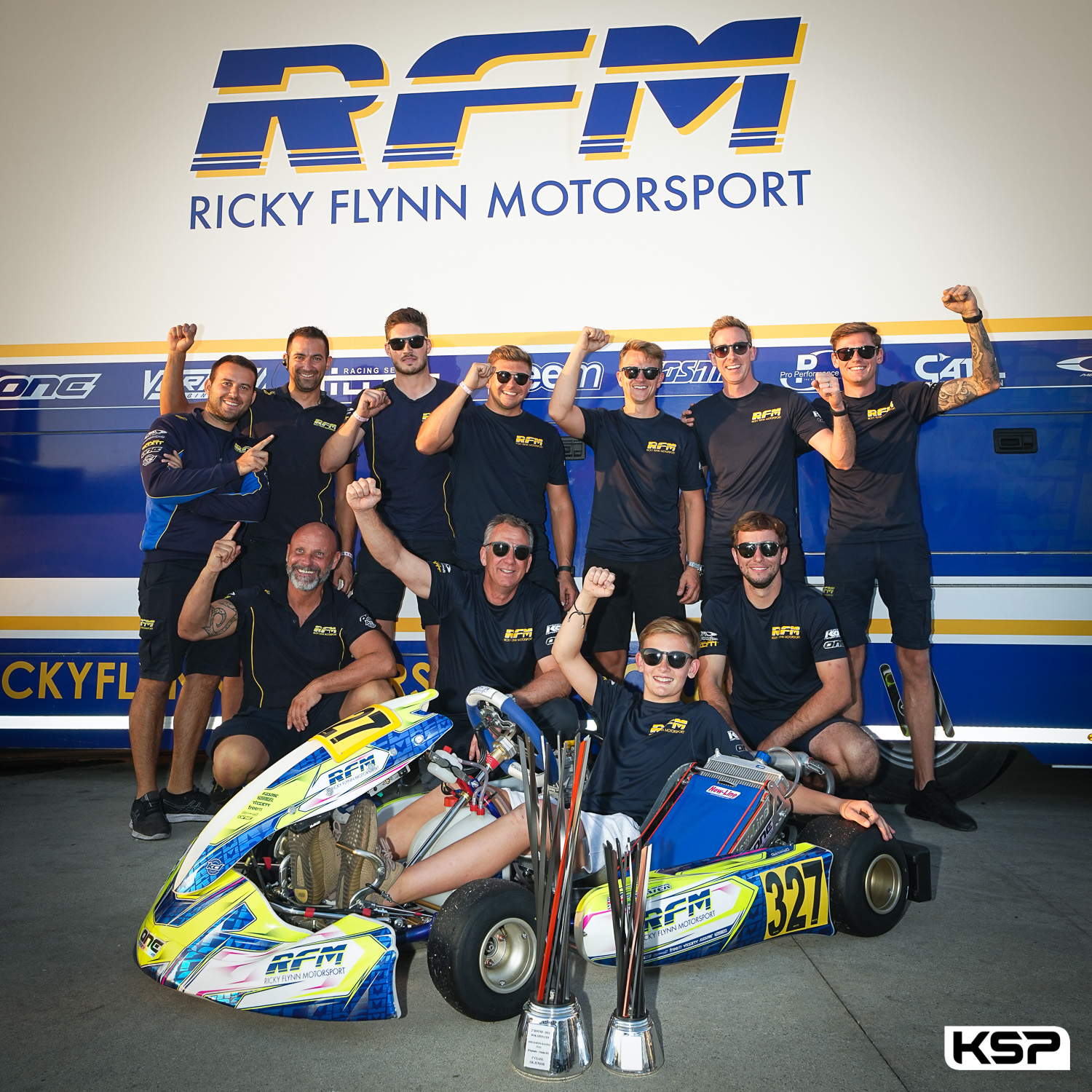 RFM will now concentrate its efforts on preparation for the OK and Junior World Championship which has been rescheduled for the end of October in Spain on the Campillos circuit.