Another podium at Adria in the WSK Super Master Series with Aron
07-February-2018
07-February-2018 0:00
in News
by Admin
The weather conditions of the WSK Super Master Series, which began on the first weekend of February at Adria, did not make the competition easy for the RFM drivers. Paul Aron however confirmed his great form by mounting the OK-Junior podium while Zak O'Sullivan returned to the top four.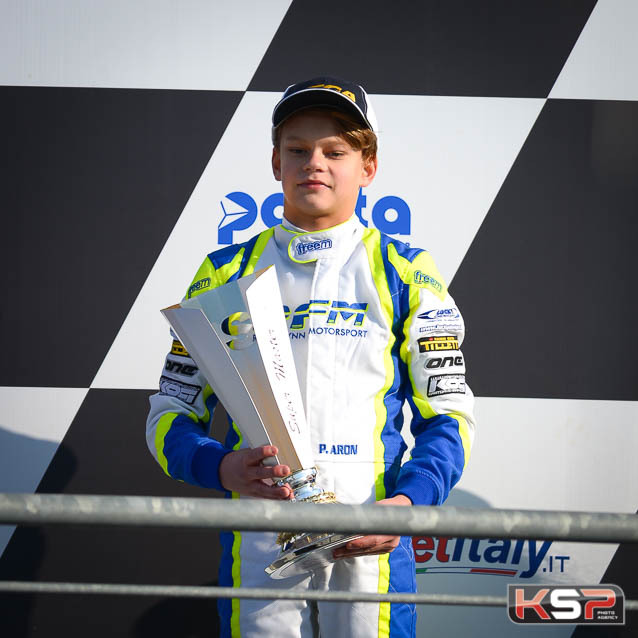 Temperatures hardly above 0°C, continuous rain, a strong wind on Saturday, the return of the sun on Sunday and constantly changing grip have significantly complicated the work of the drivers and the RFM team for the duration of the first round of the WSK Super Master Series at Adria.

Only one driver from the British squad faced this tough challenge without blinking. The winner the week before at the WSK Champions Cup, the Estonian Paul Aron shone again at Adria. The 3rd qualifier, he won two of his four heats before maintaining the pressure in the Finals to finish 4th. With great consistency, his superb performance allowed him to take 3rd position in the provisional classification of the WSK Super Master Series.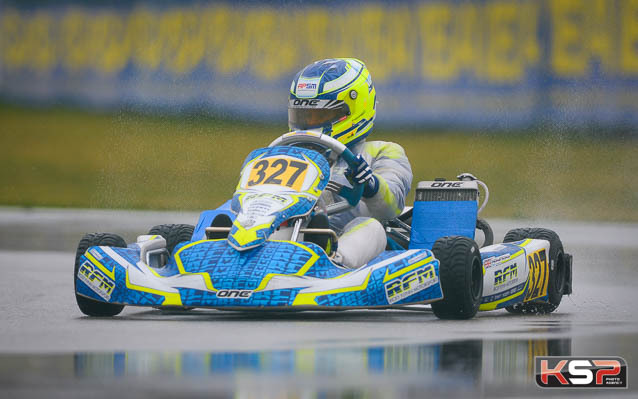 Harry Thompson was good enough to play leading roles as well. Indeed he brilliantly joined the top three of the Junior category during the heats. In 2nd place, he was unfortunately the victim of an attack by an opponent on the second lap of Prefinal A, which ruined his hopes for a good result. Zak O'Sullivan made up for a distant 37th place in Qualifying with a spectacular comeback in the heats. Solid until the end, he clinched an interesting 4th position in the Final. Kai Askey still had a good run for his OK-Junior debut and finished in a solid 18th place. Qualified for the first time thanks to a promising 7th position in a heat, Conrad Laursen only completed one lap in the Final. Matthew Rees had an interesting 5th place in his last heat, but that did not offset his two previous retirements, especially as he also retired in his Prefinal.

The two OK drivers from Ricky Flynn's team were also unlucky during this weekend. Zane Maloney could not get out of the pack and had to settle for a 13th place finish. Dan Skocdopole suffered somewhat in the heats, qualified narrowly in the Prefinal and finished 27th.

A difficult race is always a lesson and the RFM drivers had the opportunity to take their bearings on a slippery track at Adria. The team will compete with greater ambitions in less than two weeks at the Winter Cup classic on the Lonato circuit.

Info Kartcom / © Photo KSP