Rehm starts the WSK Euro Series in top 3
13-April-2021
13-April-2021 10:13
in News
by Admin
The long-awaited return to the Lonato circuit took place at the first round of the WSK Euro Series from 8th to 11th April 2021 under mixed weather conditions. After a very lively Qualifying Phase in good weather, rain disrupted the Finals on Sunday. Maxim Rehm put in a solid performance in all conditions and was able to move up to 3rd in the Championship standings while his team-mates had to deal with multiple setbacks.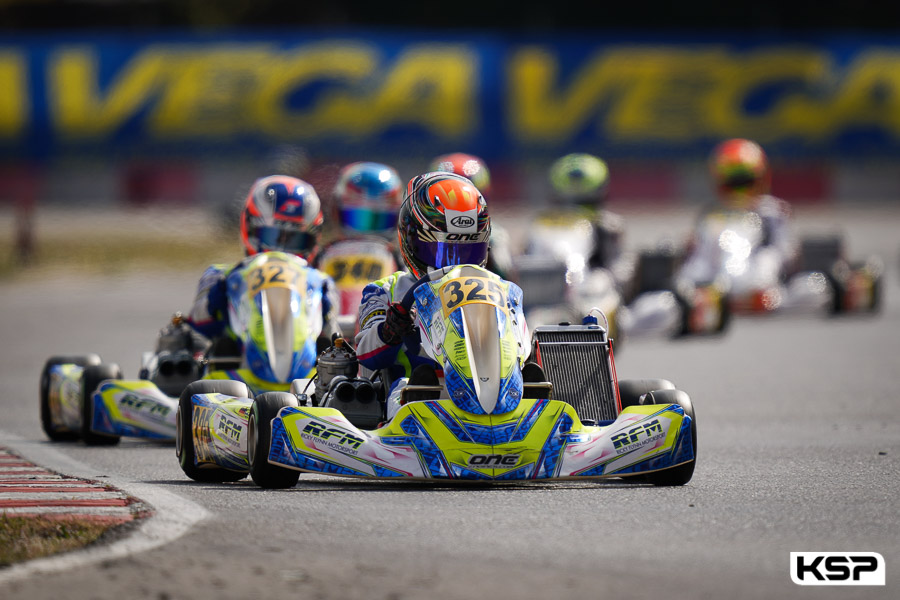 Ranked 14th in Qualifying, Germany's Maxim Rehm was in the top five in most of his heats and was 9th on Saturday evening. He also proved to be very competitive in the rain as he made up ground again by finishing 2nd in his Prefinal. He confirmed this on the slippery track of the Final by holding 3rd place until the finish line before being classified 4th because of a stalled spoiler. His consistency at the front was rewarded with 3rd place in the provisional WSK Euro Series standings.
British driver Freddie Slater was more and more effective during the heats and finished with a victory that put him back in 7th position with a gain of 12 places. Unfortunately, he was forced to retire at the beginning of Prefinal A when he was in 3rd place. Singaporean Dion Gowda also improved by 12 places during the heats, notably by setting a fastest lap. He was in the top 10 in Prefinal B before being forced to retire.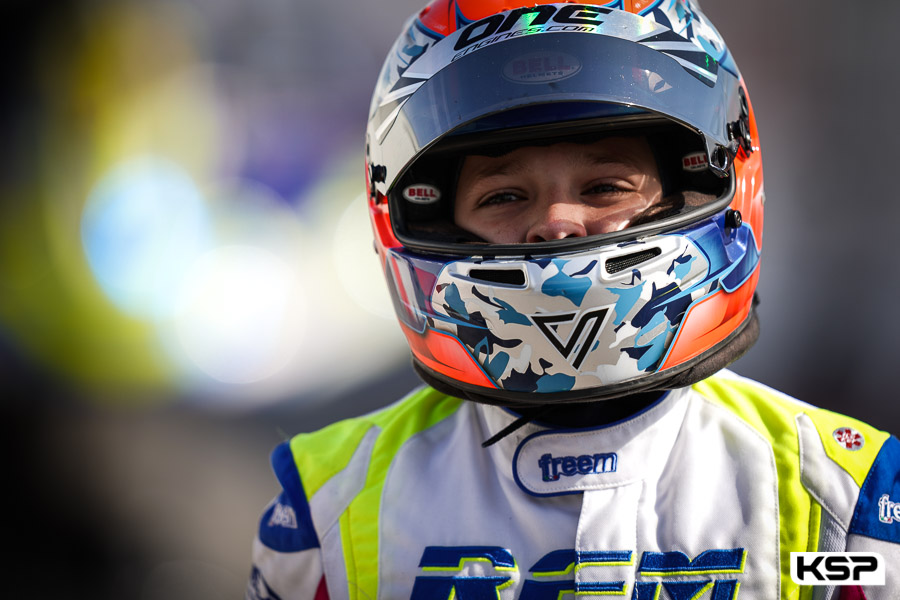 Frenchman Maxens Verbrugge had some problems in the heats, but made up for it in the rain. He qualified 15th in the Prefinal with a gain of 15 places and moved up another 10 positions to finish 19th in the Final. Colombian Salim Hanna Hernandez followed a similar path with a nice 14-place gain in the Prefinal and a 23rd position in the Final. Switzerland's Enea Frey was also delayed during the heats, but managed to qualify for the Final for the first time thanks to a remarkable 19-position improvement in the Prefinal.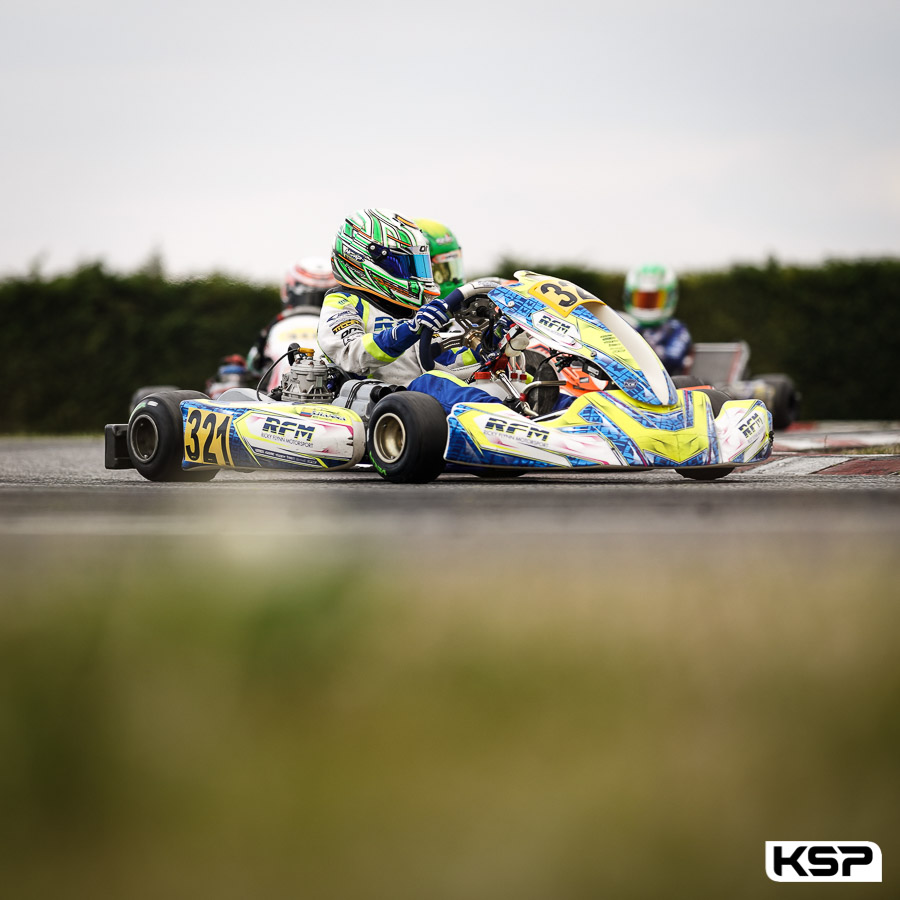 Last year's RFM driver in OK-Junior, Japanese Rintaro Sato made his debut in OK in Lonato. He put in a convincing performance in his first race of the season and reached the top three in one of his heats. He managed to qualify with a 14th position in the Prefinal, but could not start the Final after an incident on the formation lap.
In a fortnight RFM will be back on track in Lonato for the 4th and final round of the WSK Super Master Series.