First hot race at La Conca
14-March-2019
14-March-2019 0:00
in News
by Admin
In the extreme south of Italy, at Muro Leccese, the third event of the WSK Super Master Series took place in temperatures approaching 20° for the first time this season. Known for its strong adhesion, the La Conca track did not fail in its reputation of having much higher grip levels than is usual at the other circuits. The course of the competition changed with the appearance of rubber deposits on the asphalt. After a tremendous comeback, Thomas Ten Brinke mounted the OK-Junior podium for the third time this year, the sixth for the RFM team in five races.
The Ricky Flynn Motorsport team used all its experience to hone the settings of the FA Kart / Vortex on the unique layout of La Conca. The performance was there once again in both categories. However, driving in the rubber was not straightforward for all, with the risk of going up on two wheels, and the racing was sometimes chaotic.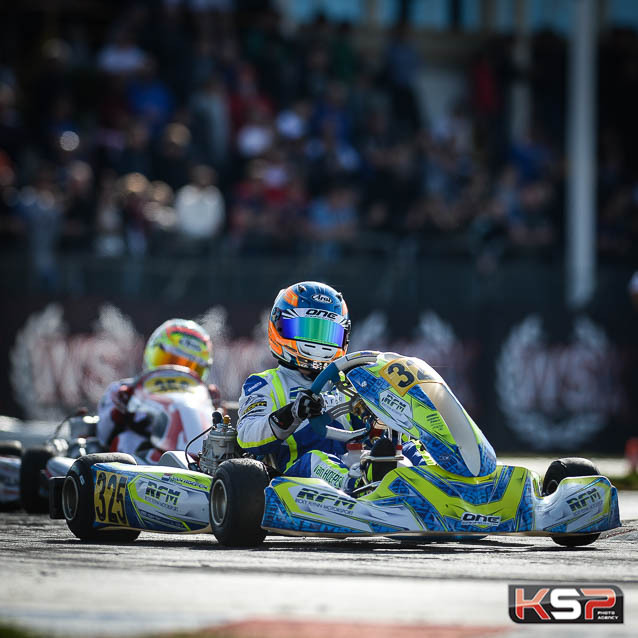 The young Ugo Ugochukwu had started very well with a 3rd place in the Qualifying session before three great runs in the heats. Unfortunately, he had to give up in the last heat and did not find it as easy later. James Wharton was very fast in the top three in three of his heats and was preparing to fight for the Prefinal B victory when he went off track at the Senna chicane. Conrad Laursen came back solidly in the top 10 of the heats but starting from the fourth row for the Final, he was unfortunately eliminated during a clash at the start. Christian Ho confirmed his progress by regaining 16 positions during the heats before finishing 9th in the Final. With two fastest times in the heats, but also penalised twice for his spoiler, Laurens Van Hoepen gained 14 places in the Finals to finish 7th.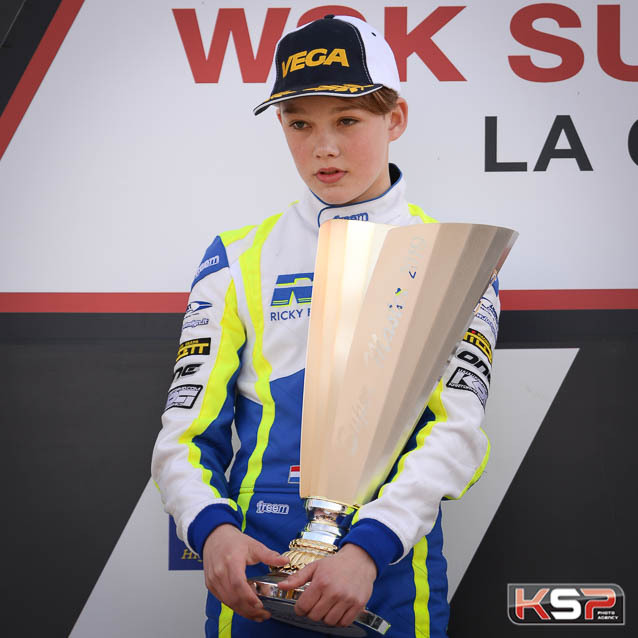 Ranked 13th in Qualifying, Thomas Ten Brinke won two heats and came back to 3rd. Ideally placed on the front row for his Prefinal, he was delayed on the formation lap and had to start at the back of the pack. He still achieved the fastest lap to return to 12th at the finish with a gain of 19 positions. Thomas managed a remarkable 21-place recovery in the Final and could congratulate himself on reaching the second step of the podium, which allowed him to remain 2nd in the Championship standings.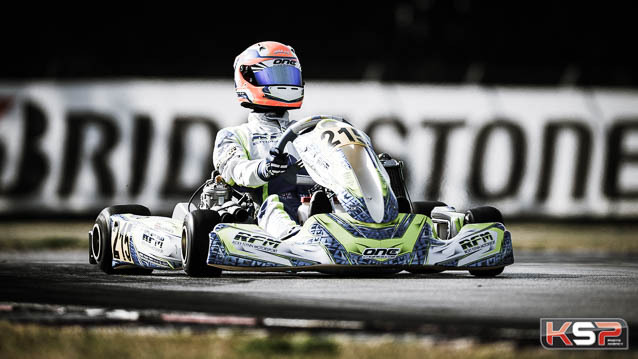 In OK, Harry Thompson was running in the top six from Qualifying until Prefinal B. His Final ended prematurely when he went off track in the battle. Kai Askey had a solid run that took him from 28th to 15th place, his best result of the season in this Championship.
The WSK Super Master Series will conclude in less than two weeks near Naples on the Sarno circuit.
Info Kartcom / © Photos KSP