Finland: Taoufik wins in OK, Junior podium for Thompson
27-July-2017
27-July-2017 0:00
in News
by Admin
RFM's performance has been formidable in the fourth and last-but-one round of the 2017 European Championships on the formidable Finnish track of Alahärmä. P1 and P4 in OK, P3, P4 and P7 in OK-Junior are the results obtained by the drivers from the British team and its FA Kart / Vortex karts in the far North of Europe. Taoufik and Thompson's situations are favourable for winning the two European titles which will be decided at Kristianstad (SWE).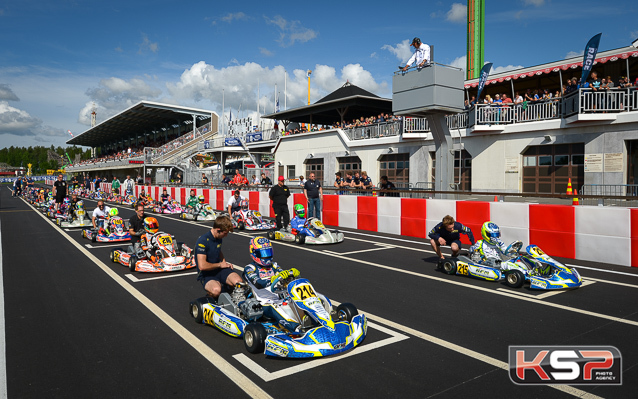 Hilly, winding, but very fast, the Alahärmä circuit presents very special conditions with a bridge and banking. The possibilities for overtaking were rare, and the competition promised to be tough. Jack Doohan started a breathtaking meeting in OK-Junior. He set the fastest Qualifying time, won three of his four heats and took pole position on the starting grid of the Final. Leader for more than half of the race, Jack fought for the win until the penultimate lap, but had to settle for 4th place on the line. Harry Thompson closely followed his Australian team-mate during Qualifying and in the heats at the end of which he was 2nd. Delayed in 5th position halfway through the Final, Harry did not give up during the final laps to succeed in getting on the third step of the podium.
Although Zane Maloney had two beautiful heats in 2nd place, it was in the Final that he produced his best effort with a gain of six places to finish 7th. Despite a top 10 on the clock and a victory in a heat, Zak O'Sullivan did not reach the Final, while Paul Aron achieved some good performances for his debut with the team. Prior to the last European competition of the year, to be held this weekend in Sweden, Thompson climbed to 2nd place in the provisional ranking, Doohan made a spectacular seven-place leap to 8th place, Maloney is 11th and O'Sullivan 13th.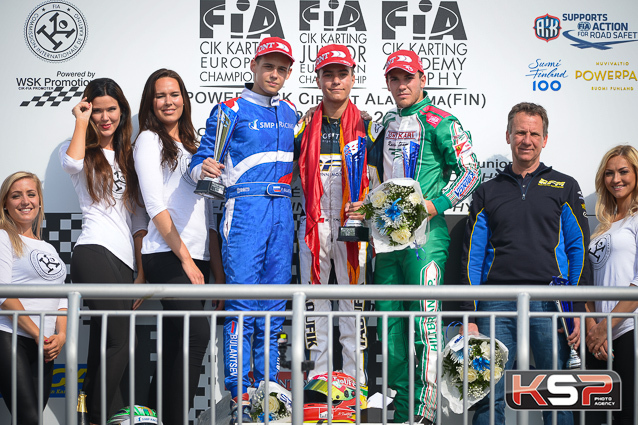 Sami Taoufik did even better in Finland following a superb result at Le Mans (FRA), taking an amply deserved win at the end of an exemplary Final. Quick in Qualifying with the 2nd fastest time, Sami encountered a few minor problems in the heats and started from 7th position in the Final. He made an extraordinary start and was at the very front of the race. Joined by two serious opponents, he took part in a superb battle to the end of the race to cross the finish line as a great winner. He also took the lead of the European Championship. Niki Kruetten completed a superb performance by returning to 9th after the heats after his 16th in Qualifying and caught up with the leading group in the Final to finish 4th.
Info Kartcom / © Photos KSP