Rough weekend, but great performances in Spain for RFM
15-June-2017
15-June-2017 0:00
in News
by Admin
The second round of the 2017 European Championship took place from 8th to 11th June on a new track in the north-west of Spain. The Fernando Alonso circuit presented specific difficulties which put the equipment and drivers to the test. Racing incidents and numerous penalties changed the face of the races, which did not prevent Ricky Flynn Motorsport from performing very well, especially in OK-Junior where Harry Thompson took the lead of the championship.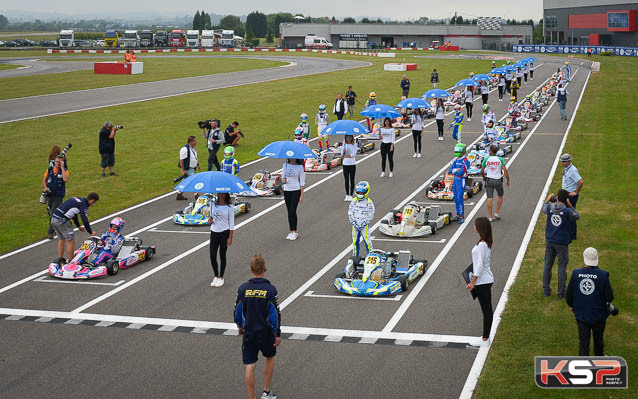 It was first Jack Doohan who shone at the Juniors starting with the 3rd time in Qualifying Practice. The Australian was often very fast, but several setbacks tarnished his meeting. He was the fastest driver in the Final and was up 18 places to cross the finish line 9th before being demoted by a penalty for a dislodged spoiler. After his 5th fastest Qualifying time, Harry Thompson was very quick in the heats without making any mistakes and was fighting for the lead when he was pushed off the track two laps from the finish. He nevertheless managed to finish in a brilliant 3rd place and took the lead of the provisional classification.
Zane Maloney had very solid Qualifying Heats and took the lead at the start of the Final before being pushed back to 13th position at the height of the battle. He returned to 4th position and was rewarded with an impressive leap from 31st to 7th in the championship. Zak O'Sullivan was also perfectly on the pace by running regularly in the top five of the heats aside from a retirement that delayed his progress. However, he climbed to 7th in a fierce Final and finished 5th in the provisional classification.
The three OK drivers suffered in intense fighting on the Oviedo circuit and their overall result was marked by incidents, dropouts and penalties. Niki Kruetten started well by posting the 2nd fastest Qualifying time. His retirement in the first heat cost him dearly and he was only 17th at the start of the Final. Returning to 10th on a slippery track, he then dropped to the rear of the pack and could finish no better than 17th.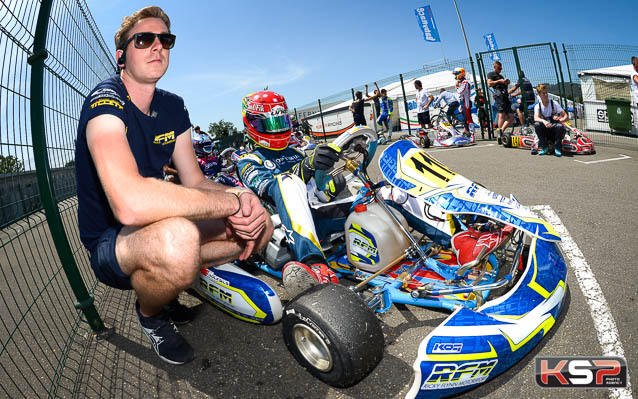 Sami Taoufik was strong in the first three heats after an average time, but was penalised for his spoiler in the last run. He was remarkable for a rapid rise to 11th position in the Final, but the interruption of the race by the red flag caused him to lose all the advantage of his achievement. Starting 26th, he regained ground again before giving up six laps from the finish. Matteo Nannini had to fight in the pack and did not manage to qualify for the Final.
The next European race at the beginning of July at Le Mans is expected to pose fewer problems for the RFM drivers who will probably better exploit the remarkable performance level of their FA Karts motorised by the excellent Vortex, prepared by One Engines.
Info Kartcom / © Photos KSP