WSK Final Cup: Good preparation for the World Championship
05-October-2016
05-October-2016 0:00
in News
by Admin
After the European Championship in OK-Junior won by Fin Kenneally at Genk at the end of July, the Ricky Flynn Motorsport team enjoyed a well-deserved break. They gradually returned to action at the DKM German Championship, before returning in full force at Adria for the WSK Final Cup where Sami Taoufik consistently beat the top five in the OK-Junior category. The event allowed the RFM and One Engines technicians to carry out various tests for the upcoming World Championships in Bahrain.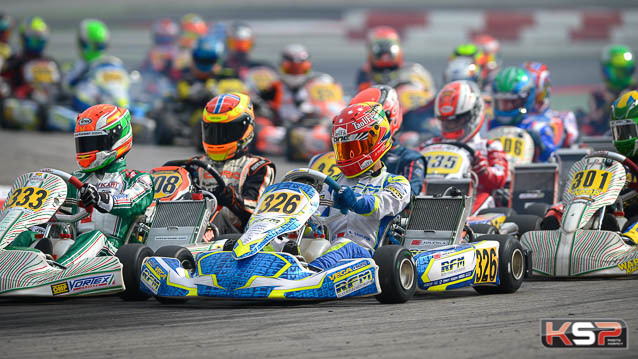 Sami Taoufik and Niklas Kruetten started by contesting the 4th round of the German Championship at Oschersleben on 9th to 11th September. Sami did not leave the top of the rankings and finished 4th and 3rd in both races on the programme. Niklas came back after the heats to reach 6th place in Race 1. Two weeks later, at Kerpen, the South African Taymour Kermanshahchi joined the team in the OK category. His first competition with RFM enabled him to make his mark and make progress to finish 9th and 7th in the Finals. The two Juniors ran into some problems. Going through the Repechage, Niklas first moved up to 10th in Race 1 before taking 6th in Race 2, but Sami could not improve his score in the finals.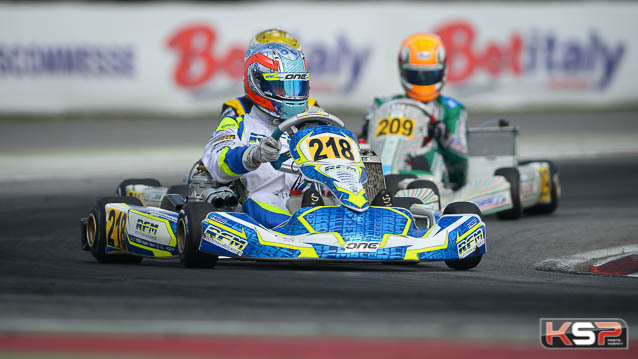 The last major race before the World Championship and the shipping of the equipment to Bahrain, the WSK Final Cup played a vital role to perfect the drivers and machines. RFM's training was completed in OK on this occasion by the Danish driver Emil Dose. Accompanied by Kermanshahchi he was familiarising himself with the team with no particular goal in the results.
Sami Taoufik was part of the fight for victory in OK-Junior, finishing the qualifying races in 4th position. He secured 3rd place in his Prefinal before fighting in the leading group in the Final. A podium was possible, but the intensity of the battle didn't allow him to do any better than 5th on the finish line. Oscar Piastri recovered well after an average start to the meeting. 15th at the end of the heats, he first finished in 4th position in his Prefinal, then 8th in the Final. Niklas Kruetten was far behind in Qualifying before returning to 8th place in his Prefinal. As for Fin Kenneally, without much running since July, he suffered from sore ribs and could not participate in all of the races. He lined up anyway in the Finals, but didn't take any risks before the big event at the end of the season.
All eyes are now on Bahrain which will host the 2016 World Championships for OK and OK-Junior on 15th to 19th November.
Info Kartcom / © Photos KSP