RFM at CIK Adria: Sargeant moves back into the race for the European title
08-June-2016
08-June-2016 0:00
in News
by Admin
The brief showers that fell on the Adria Raceway Karting starting on Saturday afternoon greatly complicated the task for the drivers and mechanics during the second round of the 2016 CIK-FIA European Championship. Thanks to the very efficient work of the RFM Motorsport Team, Sargeant did complete a very convincing OK meeting, even though the Final victory eluded him in the last lap. In the Juniors, Peisselon was most efficient at the start of the weekend, but Bogdanov did best in the Finals by finishing just off the podium while Kenneally secured his 4th position in the provisional standings.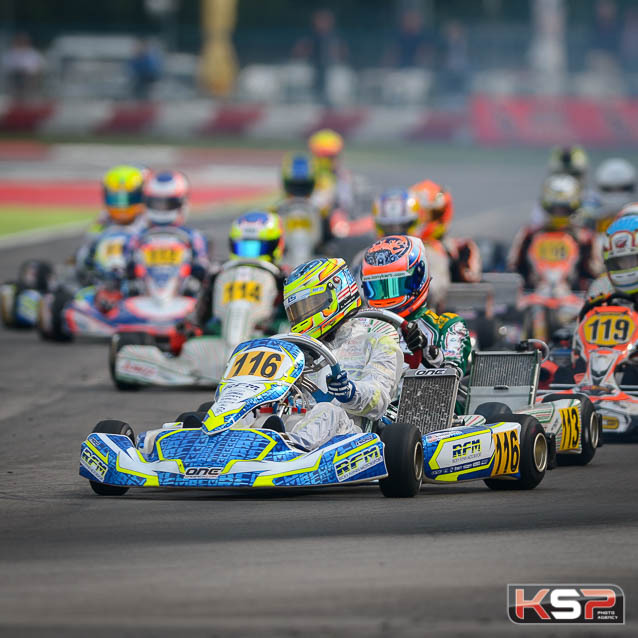 After his disappointment at Zuera, Logan Sargeant constantly raced at the forefront of the competition at Adria. In the dry, rain or mixed conditions, his FA Kart / Vortex powered by One Engines never left the top three. After a superb pole position in Qualifying, Logan long occupied the lead of the Final with a good lead on a slippery track. Caught out when the grip improved very quickly at the end of the race, he had to settle for 2nd place on the podium after a confused attack by his pursuers. His performance led him however to go from 6th to 2nd position in the championship. Starting a long way back, Sun Yue Yang came back strongly in the Prefinal and the Final where he finished in the top 10 before being penalised for a moved spoiler.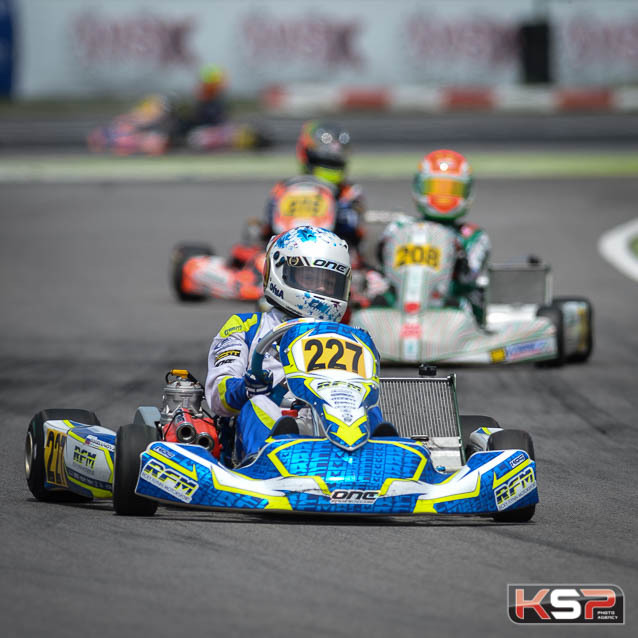 Timothy Peisselon was the fastest of the RFM drivers in OK-Junior in Qualifying Practice and got a win in the qualifying heats. Sami Taoufik was 2nd for three times in the heats and Fin Kenneally was back in the game during their prefinals in 5th and 6th positions, but Dmitrii Bogdanov made the best progress in returning to 3rd in his Prefinal and ensuring a good 4th Final position while Kenneally finished 8th and Taoufik 9th. Oscar Piastri took a 3rd place in a heat before completing the competition ranked 22nd but Niklas Kruetten was not very comfortable and had to retire in the Prefinal. Found liable in a crash in the Prefinal, Peisselon was deprived of the Final. Kenneally consolidated his 4th position in the provisional classification of the Championship, while Bogdanov, Taoufik and Piastri gained several places.
The next round of the European Championship, held at Portimao from 24th to 26th June, will be decisive in the race for titles before the denouement at Genk in late July.
Info Kartcom / © Photos KSP