RFM champions in WSK Super Master with Taoufik
24-May-2016
24-May-2016 0:00
in News
by Admin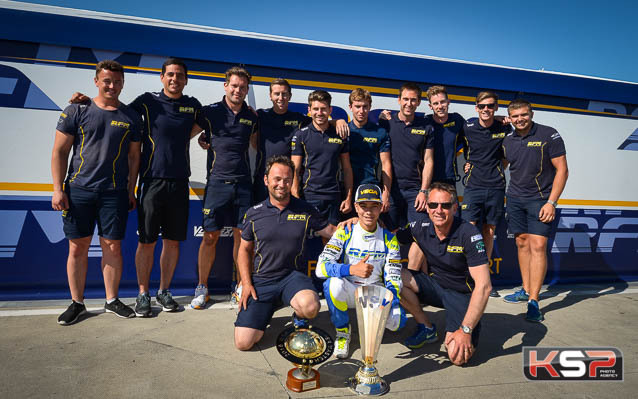 "This was not an easy weekend!" confided Ricky Flynn after the fourth round of the WSK Super Master Series. "The tyres caused us a lot of trouble, and then there were crashes ... But ultimately, Sami Taoufik won the OK-Junior championship against stubborn opposition. I hope things will be better for our other drivers in a few days on the same track in the European Championship. In any case we will do everything we can."
Free practice at Adria went well overall, but strangely, when it came to Qualifying, the performance was less convincing. The RFM team worked hard to make up the deficit, probably caused by the racing tyres. Fin Kenneally did better, returning to the top 10 in the qualifying heats, but it must be said that Sami Taoufik's retirement in his second race cost him dearly. The results significantly improved on Sunday for the Prefinals when Fin Kenneally, Sami Taoufik, Dmitrii Bogdanov and Oscar Piastri finished in the top five. Unfortunately, Timothy Peisselon retired after a collision after gaining seven places and Niklas Kruetten, also up into the top 10, retired too during Prefinal A.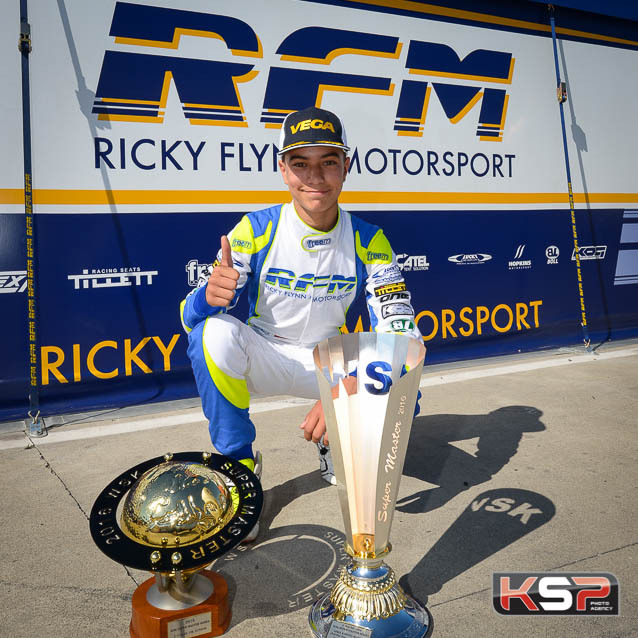 Taoufik continued to attack during a hotly contested Final and took 3rd place, which ensured him victory in the championship. Kenneally finished his weekend in the top five of the Final as well as overall. Piastri brushed the top 10 of the Final, and Bogdanov was penalised for a moved spoiler.
As with the Juniors, the two OK drivers from the British team started the competition with a modest Qualifying. Logan Sargeant was on track to remake the lost ground, but a retirement in the last race thwarted his plans. He retired from the Prefinal again after a collision and was saving his weekend by finally gaining back 11 places in the Final, which allowed him still to finish 4th in the championship. Not as fast, Sun Yue Yang was delayed by two penalties for a dislodged spoiler.
Info Kartcom / © Photos KSP