2nd OK win for Sargeant
08-April-2016
08-April-2016 0:00
in News
by Admin
The Ricky Flynn Motorsport team has negotiated the introduction of the new CIK-FIA categories perfectly this season. Powered by One Vortex Engines with the FA Kart chassis, the British team are already among the contenders at the highest level of international competition. At the third round of the WSK Super Master Series at Muro Leccese, Logan Sargeant took a landslide victory in OK while Sami Taoufik seized the lead of the OK-Junior championship thanks to his 2nd place in the Final.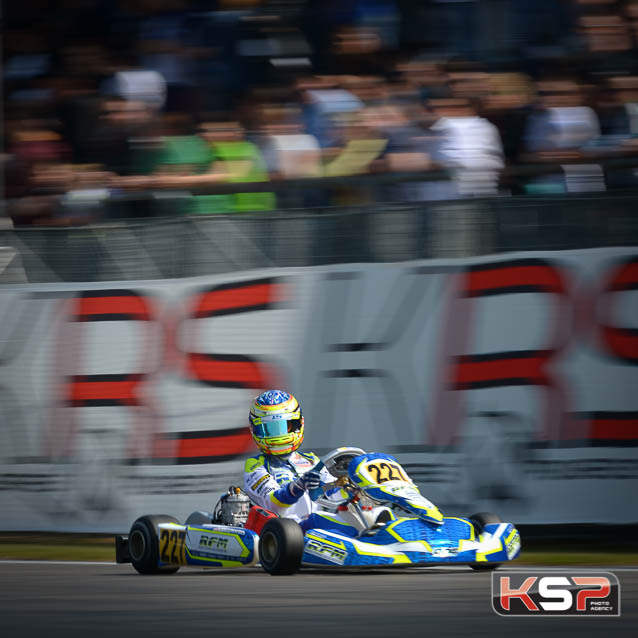 Winner of the World KF-Junior Championship at this same track last September, the American Logan Sargeant is already fast in the higher category, the new OK. After winning the opening race, the WSK Champions Cup at Adria, Logan dominated the meeting at La Conca, achieving a perfect score from Qualifying to the Final. The fastest driver of the meeting, he emerged with the fastest lap and a lead of 3s on the experienced Tom Joyner.
Of the six drivers entered by RFM in OK-Junior, the Moroccan Sami Taoufik confirmed his great form for his second season with the British team after his victory at Castelletto. Winner of two heats and the Prefinal, he entered the La Conca weekend in 2nd position, not far from his main rival. This excellent result allows Sami to take the lead of the standings of the series going into the concluding stage. The other five Junior drivers are new recruits at RFM. The Briton Fin Kenneally, the winner of the Winter Cup at Lonato, fought hard to finish 6th in the Final after posting the second fastest time in Qualifying. There was good progress for the Australian Oscar Piastri who was 5th in th ranking after the qualifying heats before taking 8th place in the Final. The German Niklas Kruetten made a superb recovery from 17th to 6th position in the Prefinal, while the Russian Dmitry Bogdanov finished 3rd and the Frenchman Timothy Peisselon 5th. The Final was however punctuated by numerous incidents on track and these three young drivers didn't achieve the expected results.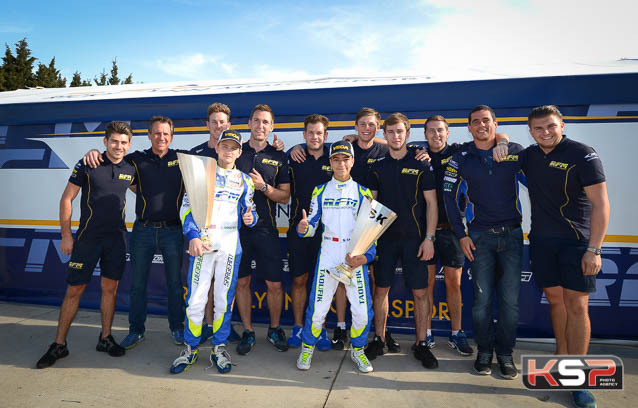 With its recent success, RFM will now prepare the for the first round of the DKM German Championship at Wackersdorf in early May before setting sail for Spain and the Zuera circuit for the inaugural race of the 2016 European Championship.
Info Kartcom / © Photos KSP