RFM drivers fast but unlucky at Genk
18-June-2014
18-June-2014 0:00
in News
by Admin
The third round of the European KF Championship took place last weekend in Belgium at Genk. Several factors made it a competition that was agitated beyond what was reasonable. The four drivers from the Ricky Flynn Motorsport team faced unfavourable conditions in which to fully exploit the high level of performance of their FA Kart / Vortex machinery.
Lando Norris opened the battle with the fastest time in qualifying, a lap of 53'' 549 which remained the absolute record of the meeting in KF. Lando then fought against formidable opponents in the heats and took two wins out of three races. Third in the prefinal with a new fastest lap, he was on course to win the final, leading by nearly a second at the halfway point when he was forced to retire.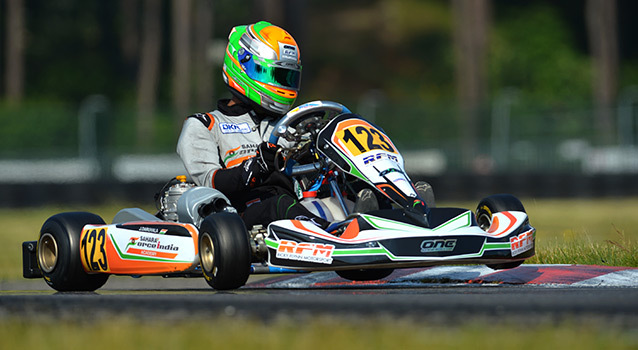 Jehan Daruvala and Ollie Norris lost a lot of places on the first lap of the prefinal and although Jehan managed to reverse some of the disadvantage, ranking 19th, Ollie had to retire before the end. He resumed in fine style with a superb final gain of 24 places, the largest increase of the race to get into the top 10 and take 9th position at the chequered flag. Jehan took back 11 places, finishing 8th. Guan Yu Zhou, although he set a good 11th fastest time in qualifying, suffered attacks in the heats and retired twice. His only clear run allowed him to get into the top five. Finally, a clash in the repechage deprived him of the finals despite a big rise and the fastest lap of the race.
Info Kartcom / © Photos KSP