Ahmed ahead in KFJ and Norris tied with the leader in KF after Zuera
09-June-2014
09-June-2014 0:00
in News
by Admin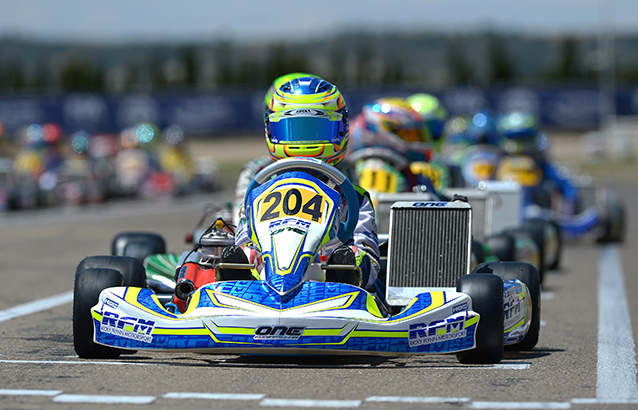 Despite rough races and several skirmishes, the drivers from the RFM team were able to achieve significant results at the second round of the CIK-FIA European Championships in Spain. Lando Norris continues to compete at the front in KF while Enaam Ahmed managed an incredible recovery to the the 3rd step of the podium in the KF-Junior final.
Logan Sargeant was the fastest of the team in KF-Junior to learn the long Zuera circuit, into the top 10 in qualifying, then winning one of his heats. 3rd in the intermediate classification, he clinched second place in the prefinal. Consistent in the heats, Max Fewtrell took 9th in the prefinal. Only 22nd in qualifying, Enaam Ahmed battled hard in the pack, but was still far from the lead with his 18th place in the prefinal. For Sun Yeu Yang, the competition ended at the repechage. In the final, Fewtrell retired with 6 laps to go, Sargeant lost ground in the battle and finished sixth, and Ahmed made a big comeback with 15 places gained, the second fastest lap, and was in third position by the last lap. A remarkable performance that allows him to keep the lead in the championship standings.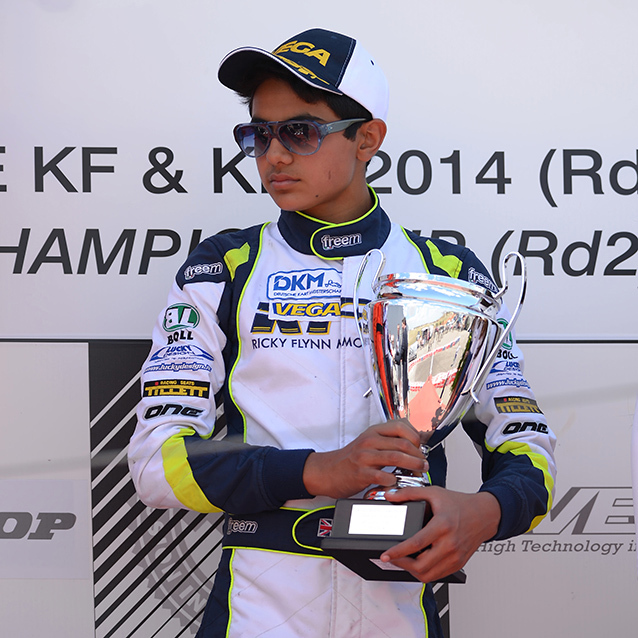 2nd in the KF prefinal with the fastest lap, Lando Norris had previously taken fourth in qualifying and won two heats. He was able to aim for victory in the final, but a lot of fighting in the lead group put him in 5th position, a more than respectable result which strengthens his chances of winning the European title, as he is in second place in the standings on equal points with the leader. The Spanish meeting was not as successful for Jehan Daruvala, consistently in the top 10 until the prefinal but forced to retire in the final. It was a difficult weekend for Ollie Norris as he failed to qualify for the finals.
Info Kartcom / © Photos KSP