RFM wins the WSK Super Master Series in KF-Junior with Ahmed
03-May-2014
03-May-2014 0:00
in News
by Admin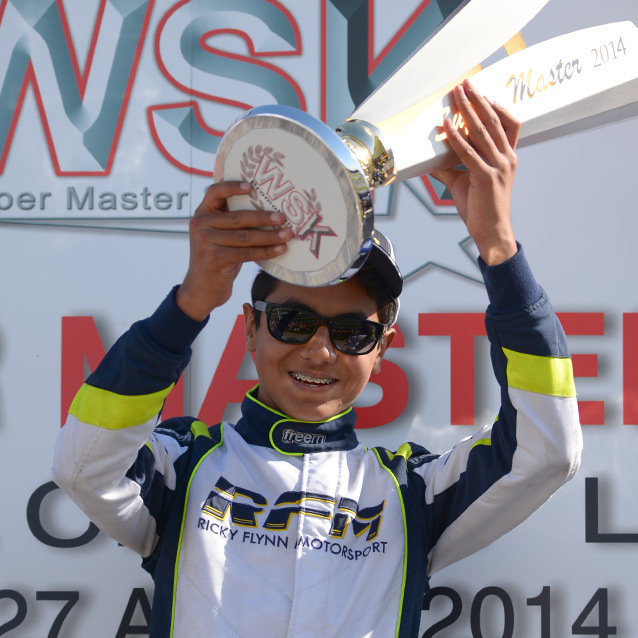 The young British driver Enaam Ahmed had already been crowned at the end of the WSK Champions Cup in March, and he has now won the WSK Super Master Series after the last meeting at La Conca where he dominated the KF-Junior category to take the top step of the podium. At the same time, Max Fewtrell finished in the top five of the race and the championship, while Logan Sargeant was 6th in the final to complete a good result overall for Ricky Flynn Motorsport.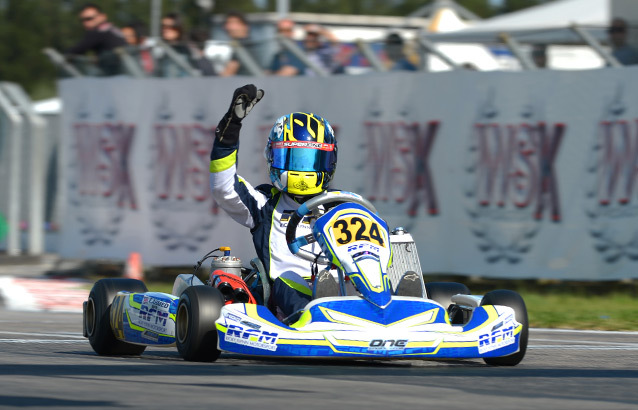 With five race wins, several fastest laps, victory in the two pre-finals plus the final, RFM has demonstrated an extraordinary level of competitiveness once again with the FA Kart chassis fitted with Vortex engines prepared by ONE. On the La Conca circuit, a few weeks before the start of the CIK-FIA European Championship on the same track, the effectiveness of the British team has done wonders. Leading after the heats, winning both the pre-final and the final, Enaam Ahmed grabbed top position in the WSK Super Master Series in KF-Junior and positioned himself as one of the favourites in the major competitions to come. There was also a brilliant race for Max Fewtrell, who won his prefinal before fighting in the top five in the final, followed in 6th by Logan Sargeant. Sun Yue Yung was pointing 5th when he had to retire in the first third of the race.
The competition proved to be more difficult for the KF drivers in the RFM team. Fully on the pace in terms of performance, Lando Norris set the third fastest time, 7/100 from pole, and two fastest laps in the heats, but he was delayed by a series of clashes with the last in the final where he was in 30th position on the first lap. He came back to 11th on the line, but ironically a penalty put him back to 21st after all his efforts. Fast as usual, Jehan Daruvala encountered problems in the last race and in the pre-final which stopped him while he was second in the championship. Finally Guan Yu Zhou and Ollie Norris did best in 16th and 17th positions.
Info Kartcom / © Photos KSP