RFM takes first victory of the season in KF with Daruvala
16-April-2014
16-April-2014 0:00
in News
by Admin
The young drivers in KF at the RFM team have progressed well since the beginning of the season. During the second round of the WSK Super Master at Castelletto, Lando Norris dominated early in the meeting and Jehan Daruvala emerged in the finals, taking his first victory in the category. In KF-Junior, Logan Sargeant picked up the pace and was at the front for a long time before finishing in the top five of the competition which was marked by several incidents. More than ever, RFM is positioned as the No. 1 team in the CIK-FIA categories of KF and KF-Junior.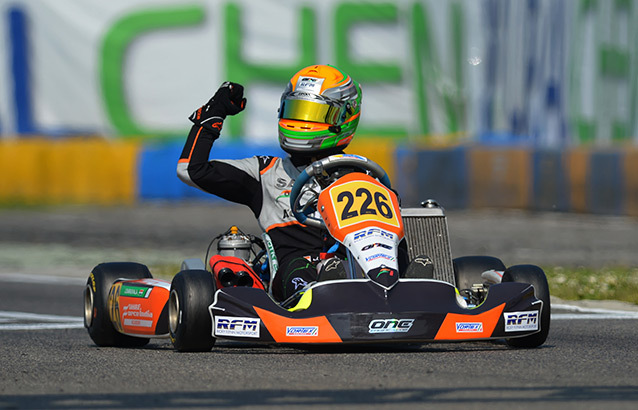 It was a great success for Jehan Daruvala on the twisty 7 Laghi circuit, with the first win of his young career in KF, and the first for the British team in the category this season. However it was Lando Norris who marked the beginning of the event by achieving a perfect score in qualifying with his pole position and in the heats with three straight wins. His time of 47'' 824 was also never equaled. A collision early in the final wrecked his chances of victory. Meanwhile, Jehan Daruvala was gradually getting the measure of the track at Castelletto and won his prefinal thanks to a relentless ascent. He was then alone in the lead from the first to the last lap of the final by dominating the competition, without faltering, so it was an indisputable victory against the best specialists in the category.
The intensity of the races at Castelletto somewhat thwarted the plans for the RFM drivers in KF-Junior, and several race incidents prevented them from getting the desired results. However, Logan Sargeant did beautifully in the heats with a win and fastest lap, and took the lead in the intermediate classification and then his prefinal. Starting on the front row of the final Logan dropped back to 7th in the battle before finishing in 5th position. Enaam Ahmed was less successful: in the Prefinal he was 5th with the fastest time of the race, but he lost time on the first lap of the final, although he managed to climb up to 8th position. Max Fewtrell was not particularly inspired by the Castelletto track. Although he made a great comeback to 6th place in his prefinal he dropped to the back of the pack with his teammate Sun Yue Yang in the final.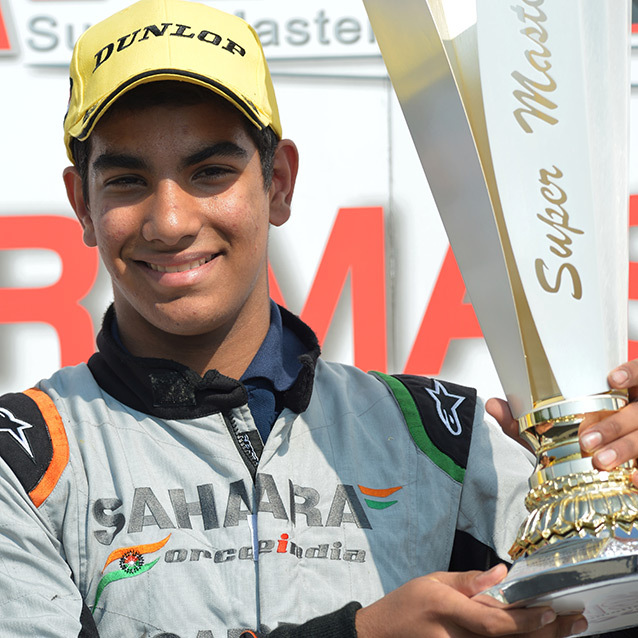 Now as competitive in KF as in KF-Junior, RFM drivers are well prepared for the rest of the season which looks very promising for Ricky Flynn's British team.
Info Kartcom / © Photos KSP