Third consecutive victory in Juniors at the Margutti Trophy
04-April-2014
04-April-2014 0:00
in News
by Admin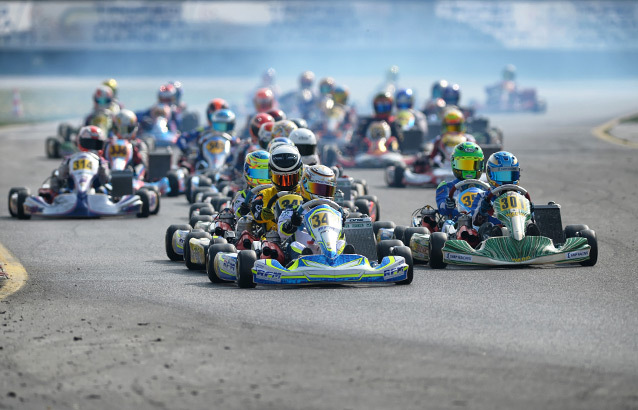 After victories in 2012 for Kodric and Ticktum in 2013, Ricky Flynn Motorsport helped Fewtrell to assert himself this year in KF-Junior for the 25th running of the famous Margutti Trophy. The British team continues, race after race, to set the benchmarks in top level karting.
The young Briton Max Fewtrell literally flew ahead of the category last weekend at Lonato. Faced with 56 drivers from 20 different countries, Max only left crumbs to his opponents. On pole by over a tenth, he won his three heats, the prefinal and final without missing a beat. Running with the team since the previous race at Sarno, the American Logan Sargeant has now made his mark. He put the nose of his FA Kart / Vortex in the top five, especially in the heats and pre-final, before finishing the final in 7th place despite difficult early laps. In the top 10 in the intermediate classification, the Chinese driver Sun Yue Yang was able to finish 11th in the final, his best result of the season.
Jehan Daruvala was the only one to defend the colours of RFM in KF at the Margutti. Starting 10th after qualifying, he moved up to 5th after the heats, with a best lap in the A against C heat, and was second in the prefinal. He was not quite able to challenge the leader in the final, but crossed the finish line in second position before being demoted to 11th due to overtaking under yellow flag.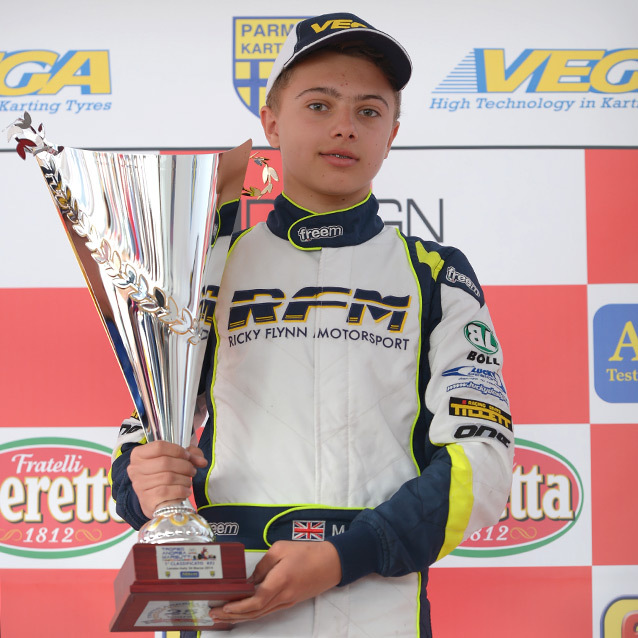 Info Kartcom / © Photos KSP