RFM: first victory of 2014 with Ahmed in the Winter Cup
25-February-2014
25-February-2014 0:00
in News
by Admin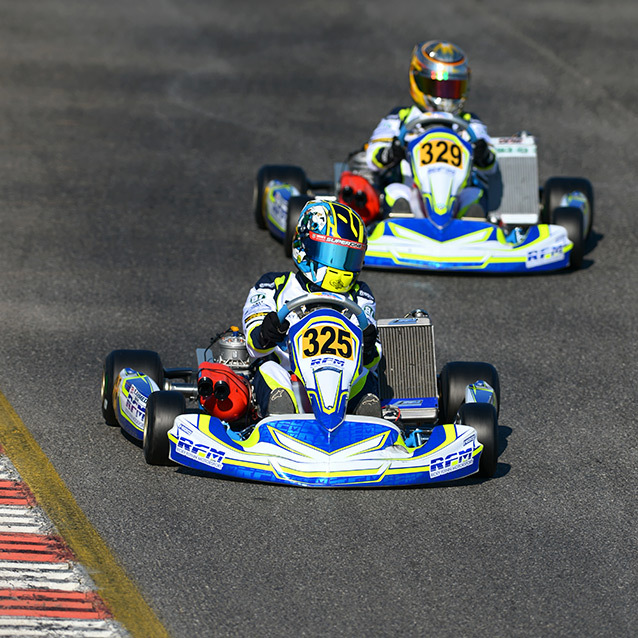 The Ricky Flynn Motorsport team worked hard during the off-season, which was shown by the performance of its drivers in the opening race of the 2014 season at Lonato. Enaam Ahmed and Max Fewtrell put their FA Kart / Vortexes on the top two steps of the podium in KF-Junior at the Winter Cup, while Jehan Daruvala set the fastest lap of the final in KF.
There have been many changes in the team with Jehan Daruvala and Lando Norris moving from KF-Junior to KF, and the arrival in this category of Guan Yu Zhou, who has so far raced in Rotax Junior. These young drivers are still getting used to many changes: increased power, the power valve, front brakes, softer tyres and more experienced competitors. The specified Bridgestone tyres for this event added an additional parameter at Lonato. Jehan Daruvala proved the most effective of the drivers in the British team, moving up to the top 10 in the final and particularly by setting the fastest race lap. Guan Yu Zhou recovered consistently after his 27th in qualifying to 17th position in the final, while Ollie Norris, long the best placed in the team, suffered in the fighting in the prefinal before gaining 11 places in the final. Lando Norris was the victim of a spectacular crash, although he wasn't hurt, in the prefinal and could not take the start of the final.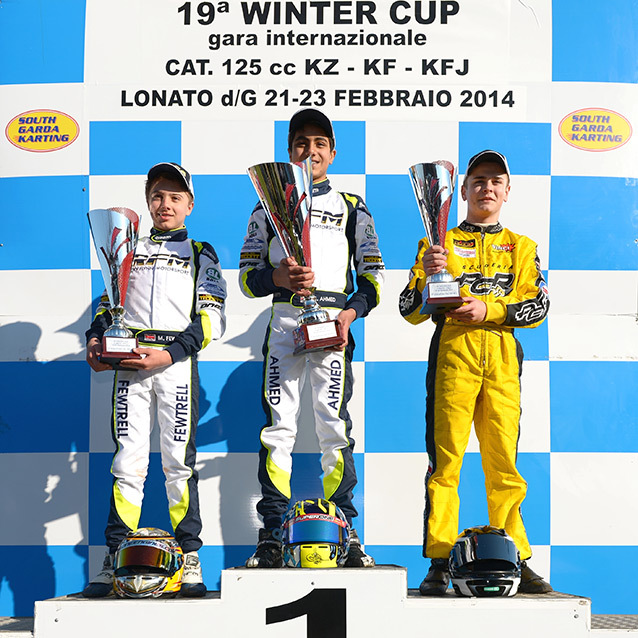 RFM took 3 of its 4 drivers in KF-Junior into the top 10 of the Winter Cup with a special mention for Enaam Ahmed, who didn't drop out of the top 3 in the class after taking pole in his group in qualifying. Winner of the prefinal and final, he dominated the competition. The success of the British team was complemented by second place for Max Fewtrell, who was regularly in the leading group and very effective in the battles. The German David Beckmann didn't take long to fit into his new team: he was 10th in the final after getting very good results throughout the meeting. Finally, the Chinese driver Yue Yang proved convincing despite his lack of experience in European competition. He ran in around 15th place in the final before dropping back under the onslaught of his opponents.
Info Kartcom / © Photos KSP