CIK Sarno: Ticktum and Ahmed in the top 5 of World KFJ, Kodric on the podium in KF
10-October-2013
10-October-2013 0:00
in News
by Admin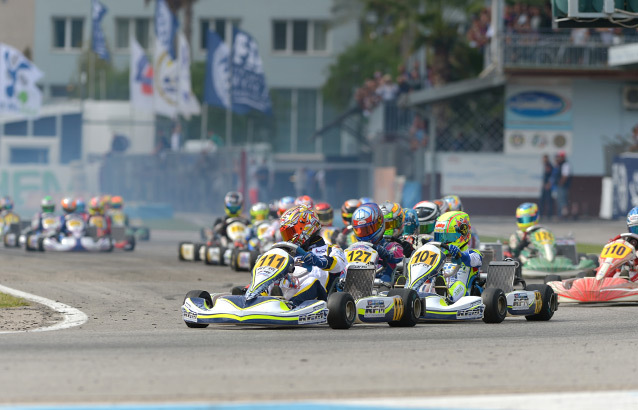 The first round of the KF Junior World Championship was held in Italy on the Sarno circuit in unstable weather conditions. Sunny free practice was followed by heavy showers for the qualifying heats to the point that the event had to be suspended, before the track dried again on Sunday for the finals. This didn't prevent the 9 FA Kart-Vortex RFM team members showing up for the challenge.
2nd in qualifying against more than 80 opponents, Jehan Daruvala braved the elements for his second place in pre-final 2, with the fastest time of the race. Meanwhile, Lando Norris came back to third position in pre-final 1, followed by Enaam Ahmed who recovered from way back with his 28th fastest qualifying position, and Daniel Ticktum, winner of four of his five heats. Ricky Flynn Motorsport placed four of its drivers in the top 10 on the grid for the final.
An incident severely held up Daruvala and Norris at the lights, putting them 25 and 27th on the first lap, and Niko Kari retired later after contact. Ticktum took the opportunity to slip into the top four and Ahmed was fighting for fifth position. Norris had risen to 14th at halfway, with the fastest lap of the race, but a further accident returned him to the depths. In his footsteps, Daruvala was more successful and managed to reach the top 10 with a gain of 15 places. Despite a strong performance in the heats, Max Fewtrell missed qualifying for the finals, as did Thomas Bale, uncomfortable on wet tyres throughout the meeting, especially when starting. The overall performance of the team was once again very satisfactory, with three of its drivers in the final top 10 and a fourth, Norris, always fastest.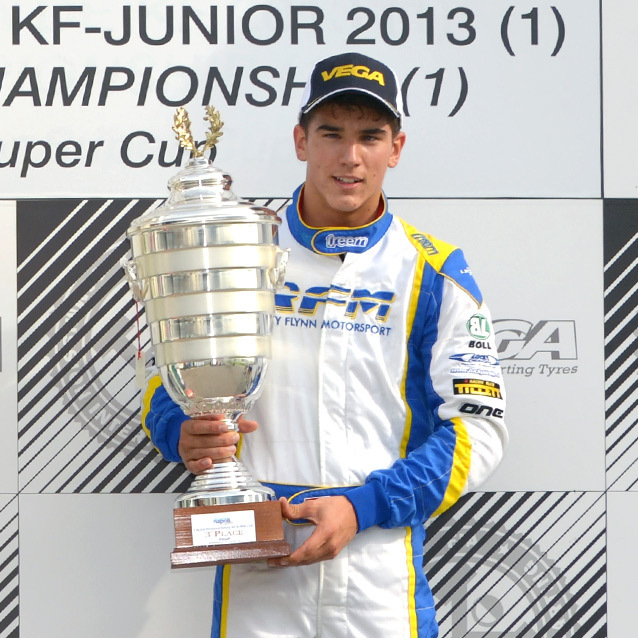 Martin Kodric drove a progressive race in the KF International Super Cup and was finally rewarded with his first CIK podium in a category where he has always been very fast this season. Ollie Norris fought well at the forefront and finished with an interesting 11th position in the final.
For RFM, the last major event of the year will be held in Bahrain in a few weeks for the final round of the World Championships for KF and KF Junior.
Info Kartcom / © Photos KSP