European double for RFM
26-July-2013
26-July-2013 0:00
in News
by Admin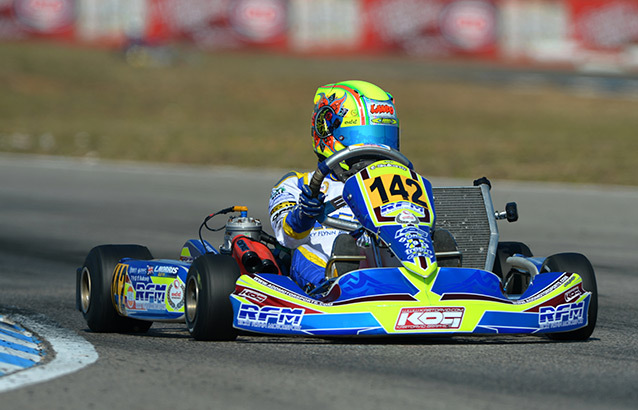 Not only has Lando Norris won the KF European Junior Championship for 2013, but his teammate Daniel Ticktum totally dominated the meeting at Ortona before becoming Vice-European Champion, demonstrating the incredible competitiveness of the British team Ricky Flynn Motorsport, who also placed four drivers in the top 10 in the category.
This outcome, however, was not a foregone conclusion on the fast race track, but as it was both bumpy and dusty, all the races saw a number of incidents. The leader in the standings on arrival in Italy, Lando Norris paid the price. Pushed off more often than not in the pack after an average qualifying, he was never really able to show what he could do, although defending as best he could. He also almost retired in the final.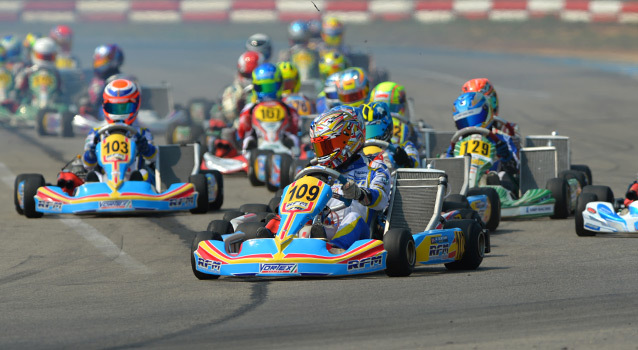 The surprising outcome was that his 25th position was still enough to give Lando the European title after his Spanish victory. His main opponent in the championship has been Daniel Ticktum who did it all this weekend. Fast but also consistent with his efforts,Ticktum claimed wins all the way through to the final, a feat that made him forget his non-qualification at Alcaniz, allowing him to take second place overall. In great shape too, Enaam Ahmed won his prefinal and carried on in the wake to the third step of the podium in the final, just ahead of Jehan Daruvala recovering from way back. This meant that RFM had placed three drivers in the top four.
Also fast in KF, Martin Kodric was fourth for a time in prefinal 2, but dropped to 11th place in a abortive attack before being penalized for being underweight. Ollie Norris completed an extraordinary comeback in the prefinal, going from 41st to 11th position and then achieved a nice 15th place finish.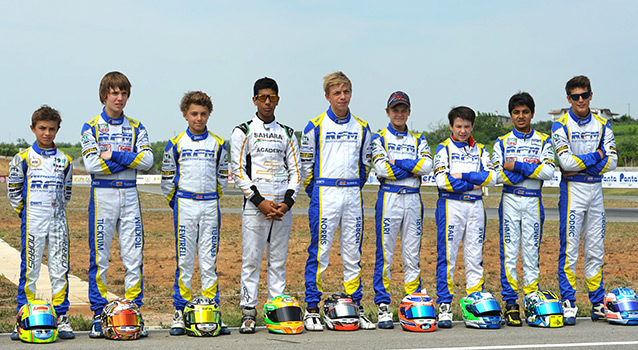 Info Kartcom / © Photos KSP