A bittersweet balance after Wackersdorf
15-September-2020
15-September-2020 16:35
in News
by Admin
A 3rd time in the qualification out of 75 drivers for Gowda, a 16-place climb in the heats for Slater and a 16-place climb in the Final for Irfan, there were reasons for satisfaction in OK-Junior for the RFM team in Germany. However, there was a legitimate feeling of disappointment at the end of this European Championship, during which racing incidents too often slowed down the progress of the drivers from the British team.
There was a change of scene for the third and last round of the OK and Junior European Championship that took place from 11th to 13th September in Wackersdorf. In contrast to the first two races, the German circuit is short and twisty, less than 1200 m long, which caused some problems for a large proportion of the field. Moreover, the 2020 European season, with three events concentrated in a month and a half, has seen unceasing confrontations at all levels and above all a lot of crashes.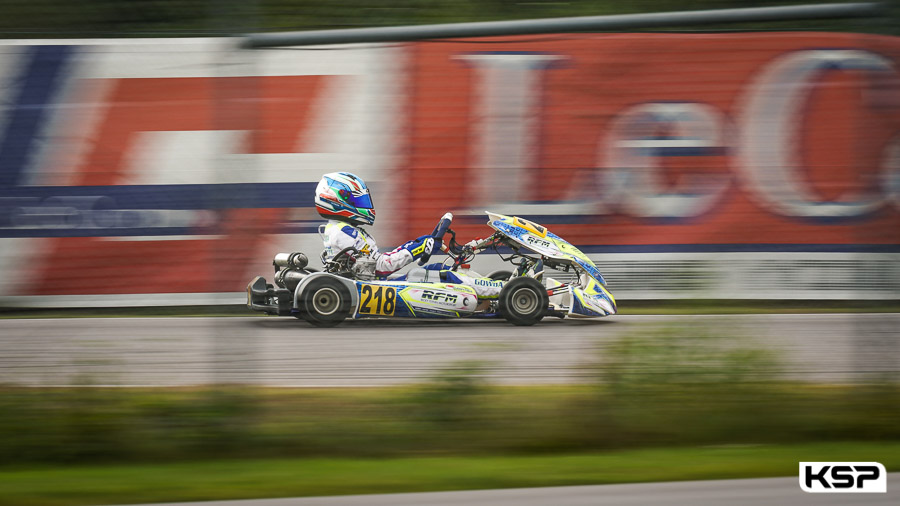 3rd Junior in Qualifying Gowda
Singapore driver Dion Gowda set the fastest time in the first session and took 3rd place in Qualifying Practice for the OK-Junior European Championship. However, he lost ground in the heats following a retirement, but fought his way back to 17th place in the Final.
British driver Coskun Irfan was not spared setbacks in his heats, but he managed to qualify and made a remarkable 16-place progression in the Final to 15th position.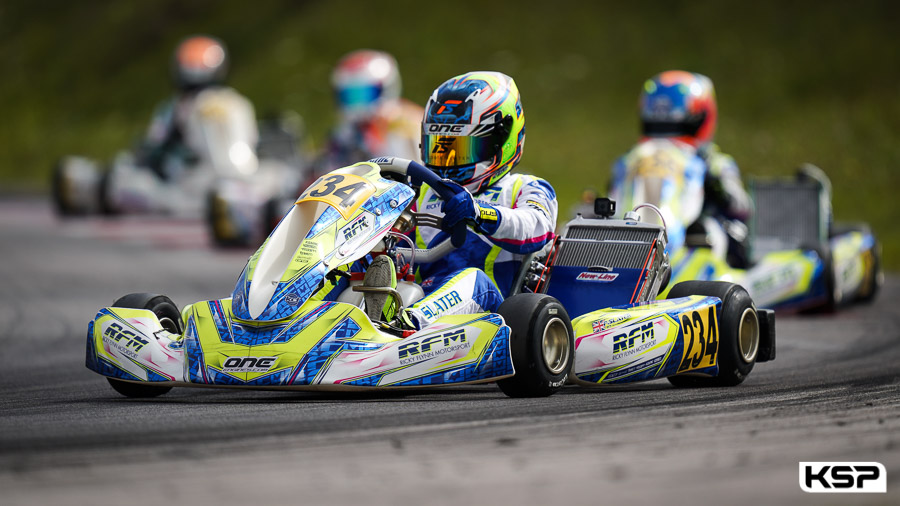 Slater finishes 7th in the Championship
Although Freddie Slater was not able to repeat his Sarno feat, he once again demonstrated his fighting spirit under difficult circumstances. Avoiding the traps of the pack in his heats, he climbed from 40th to 24th position and was ready to continue on the same pace in the Final. Unfortunately, he didn't have the opportunity to continue his progress by crashing on the second lap. Nevertheless, Slater was 7th in the European Championship thanks to his excellent previous results.
Neither Edgar Anpilogov nor Lucas Fluxa Cross managed to be among the 36 finalists after many obstacles in the heats.
In the absence of Thomas Ten Brinke, who is already looking towards single-seaters, Sebastian Gravlund was the only representative in OK and his progress during the heats wasn't enough for him to participate in the Final.
RFM is already back in Lonato to take part in the double final meeting of the WSK Euro Series.

Info Kartcom / Photo © KSP