Incredible recovery for Slater in the La Conca grip
17-March-2021
17-March-2021 13:24
in News
by Admin
In the far south of Italy, the La Conca circuit has always been known for breaking grip records. The recently concluded second round of the WSK Super Master Series was no exception. The four drivers entered by the Ricky Flynn Motorsport team put up a tough fight in the unusual conditions. After a difficult practice session Freddie Slater managed to get back into the top ten, while Edgar Anpilogov put in a good effort to reach 16th position. Dion Gowda and Maxim Rehm were not rewarded for their strong performances.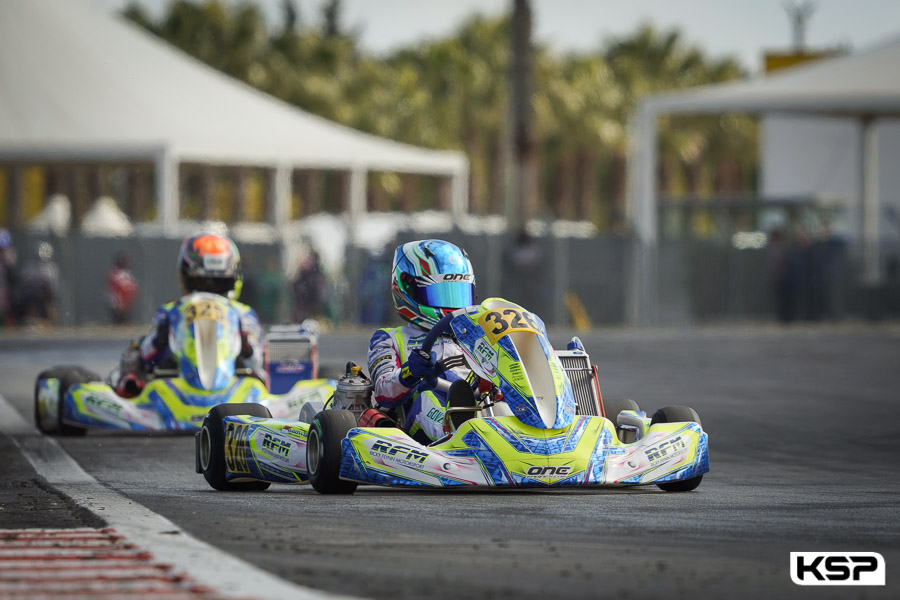 Dion Gowda had started the meeting very well, finishing 6th in the Qualifying session and then making three good runs out of four. 11th in the intermediate classification on Saturday evening, he had a role to play in the Final stages. Unfortunately, a problem forced him to retire while he was 8th in Prefinal A. Maxim Rehm was again very fast and moved up seven places to enter the top five of the heats. Even better, he finished his Prefinal in 2nd position and could envisage an interesting Final. The eventful start did not help him and he was unable to regain his position. Worse, he had to retire with three laps to go. The young German managed to retain 5th place in the provisional championship standings.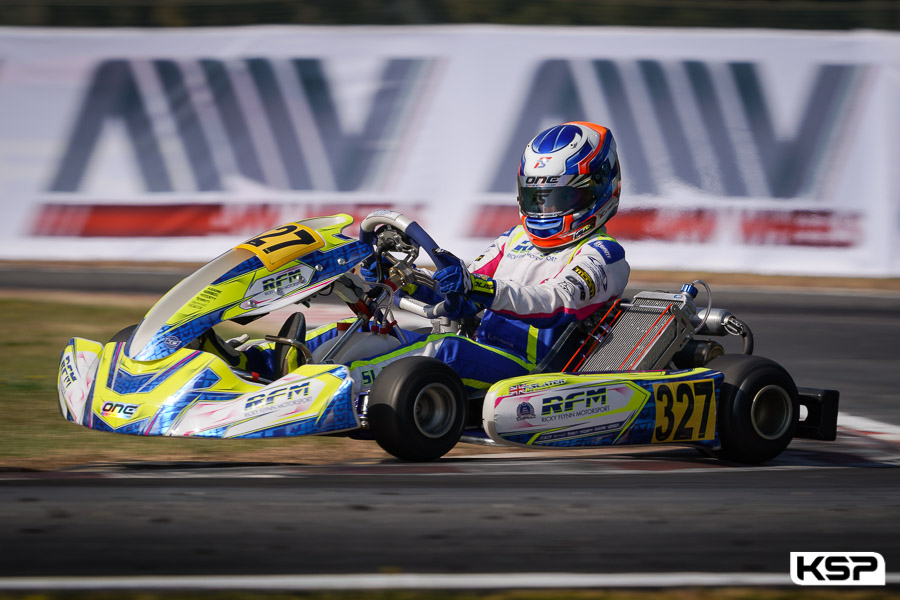 Freddie Slater was the lowest placed driver in the team with his 50th place. Getting back to the front seemed an impossible task. But Freddie rose to the challenge with flying colours, putting in three good runs, including one with a fastest lap in the race. In 21st place on Saturday evening, he had already recovered 29 positions. He improved his status in the Prefinal and gave everything he could in the Final to finish in the top 10, which meant a 40-place improvement during the meeting.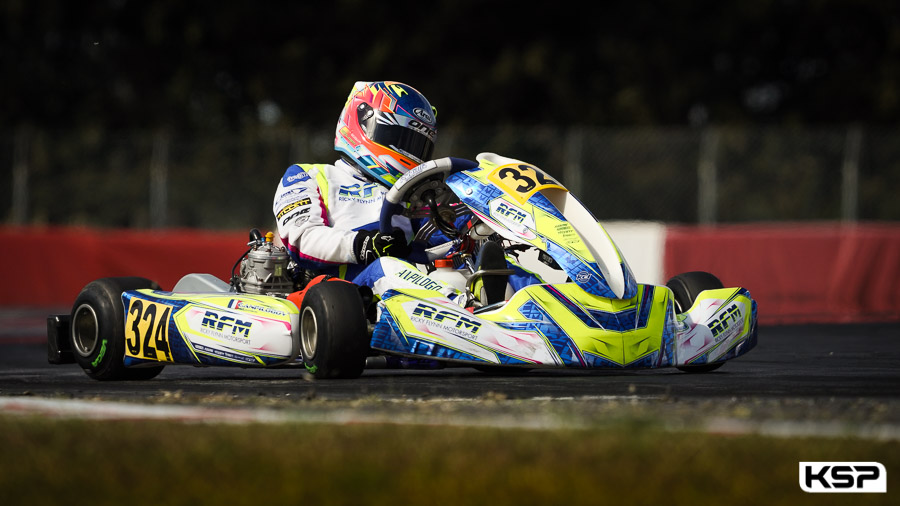 Edgar Anpilogov also showed a great fighting spirit. He was ranked 50th after some complicated heats, but fought hard to qualify from Prefinal B, making up 11 places. He regained as many positions in the Final and reached a well-deserved 16th place.

In a fortnight, RFM will discover the new Sarno layout for the third meeting of the WSK Super Master Series.