Exclusive interview with Ricky Flynn – April 2020
17-April-2020
17-April-2020 13:06
in News
by Admin
"We have to deal with the situation"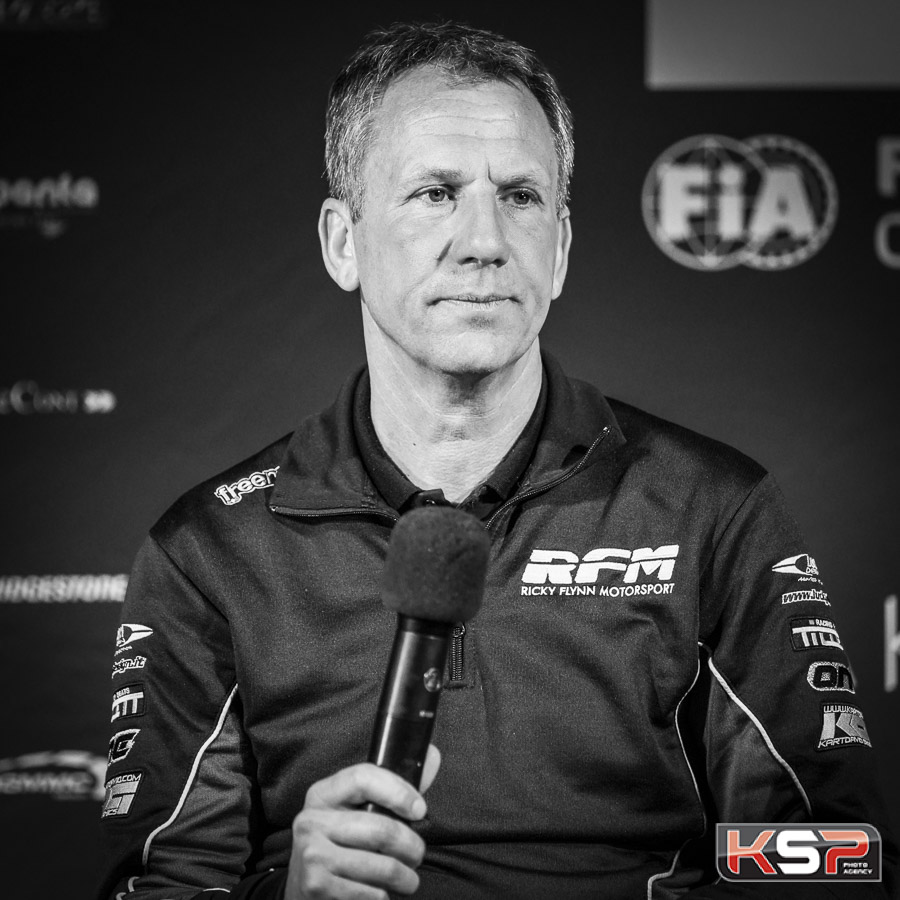 Like all kart teams, Ricky Flynn Motorsport has suspended its activity for several weeks due to the COVID-19 pandemic. We spoke at length with Ricky Flynn during April 2020 about the situation, which he is approaching with a certain fatalism without hiding his eagerness to resume racing.
Ricky, can you tell us how the beginning of the quarantine for RFM went?
?We were testing at La Conca for the WSK Super Master which was eventually postponed. We then set course for Zuera for the first round of the RGMMC Champions of the Future series scheduled two weeks before the European Championship. The situation worsened overall and the race could not take place. We left our race structure in Spain where the next race was to take place. The whole team was able to return safely to the UK and everyone is now safe at home.
How are you spending this period of confinement?
?I hope this will help slow the progression of the disease in the UK in the coming weeks and that we can expect to resume activity by the end of May. Some countries in Europe are already sending positive signs and we should follow this trend.
During the quarantine period, the drivers are taking care of their physical condition, following a nutritional programme and training on simulators as much as possible. This is all they can do as all tracks are now closed. We are in regular contact with them: everyone is looking forward to being able to resume racing.
How do you see the rest of the 2020 season?
?At the moment, a large part of the international season can still be saved. The decision not to hold the World Championship in Brazil this year is good news in this context. This long-distance race would have taken our equipment away from Europe for around seven weeks at a time when competitions are likely to follow one another rapidly to make up for lost time. That was no longer possible.
I think it would be important for the two international series, Champions of the Future by RGMMC and WSK Promotion, to work with the CIK-FIA to establish a coherent calendar at the end of the year. Travel must be reduced to take the minimum health risks and to limit the cost of the competition. The number of races can be maintained, even if it means running until the end of November or staying at the same circuit for two or three weekends in a row. I am well aware that the current CIK-FIA regulations prohibit driving on a track 10 days before an FIA Karting championship, but this could possibly be relaxed in these special circumstances.
There is another point to take into account. Although most of the teams are based in Europe, it should not be forgotten that a significant proportion of the drivers come from further afield: Russia, Asia or America, with different constraints for quarantine and travel. We must also think of them in the preparation of the upcoming global calendar to avoid them having to travel more than once.
What is your longer-term thinking?
?The future is not going to be simple economically in the years to come. Karting is an expensive hobby and some families may be reluctant to make this kind of expenditure if their income is significantly reduced, in order to prioritise essential budget items. I think we need to be prepared for a decrease in participants in some championships for several years while the global economy recovers.
Are you optimistic?
?I'm still very positive because it can't be any other way when you work in the racing world. We are all looking forward to getting back on the track as we normally do throughout the year. Our life is to go from one circuit to another for almost 10 months a year, to take on new challenges each time, and we want to get back on track as soon as possible. We wouldn't be doing this job if we weren't passionate about it, so it's very strange for us to have to stay at home for so long. We've already been stuck for a month, and there's at least another month to go.
Nevertheless, the main concern is to protect everyone's health so that there are as few victims as possible. Our sport must not lead to additional risk. It is therefore essential to take all necessary precautions and to respect the health rules in order to curb this disease as quickly as possible.
Info Kartcom / Photo © KSP