2017 CIK-FIA Best-Of: Champion and Driver's father - Michael Doohan
16-January-2018
16-January-2018 0:00
in News
by Admin
A great star of Motorcycle Grand Prix at the dawn of the 2000s, the Australian Michael Doohan has an eloquent track record including five consecutive titles of 500cc World Champion and 54 victories. He is very present with his son during international karting Competitions throughout the year. Twice Australian Champion in 2015 and 2016, this year Jack has completed his first full season in OK-Junior. Despite his height, he was very fast. He climbed on the podium of the CIK-FIA European Junior Championship and won the last Final in Sweden, before taking 6th place in the World Championship.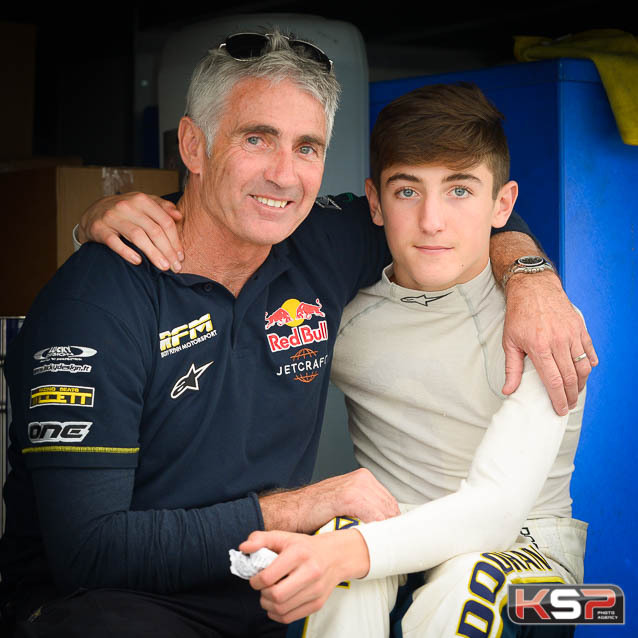 Michael, did you intervene in Jack's choice of to race in karting rather than motorcycles?
- Not at all! I have always done karting with friends for fun and he was bathed in this atmosphere. He naturally wanted to compete when it was his turn. Anyway, Jack prefers rugby, surfing and karting to bikes, which is a very good thing in my opinion!
What is your analysis of karting safety?
- Karting itself is not a very dangerous sport. Sometimes I would like some circuits to be better organised. I think that closer collaboration between teams and managers responsible for safety could solve some problems, but there are no serious shortcomings in this area.
How is your father/son relationship during the races?
- I think I can say that everything is fine between us. It is a pleasure for me to be present at all his races. I'm at his side, we talk freely, but I let the professionals do the technical work and the strategy.
What is Jack's future in karting?
- The question arose of continuing to race and learn more in OK for one more year. Karting is an excellent school for young people. Then Red Bull chose Jack to join their Junior programme in single-seaters. This is not an opportunity to miss. Given his ambitions and his size, the project makes sense.
CIK-FIA Best of 2017 / © Photo KSP