WSK La Conca: magnificent victory for Maloney in OK
22-March-2018
22-March-2018 0:00
in News
by Admin
As the temperatures increased for the first time after the winter season, the La Conca track confronted the WSK Super Master drivers with its higher grip. Thanks to their great experience, the RFM team managed these unusual conditions perfectly. Zane Maloney was able to achieve his first big victory in OK, while Paul Aron was once again on the podium in Juniors.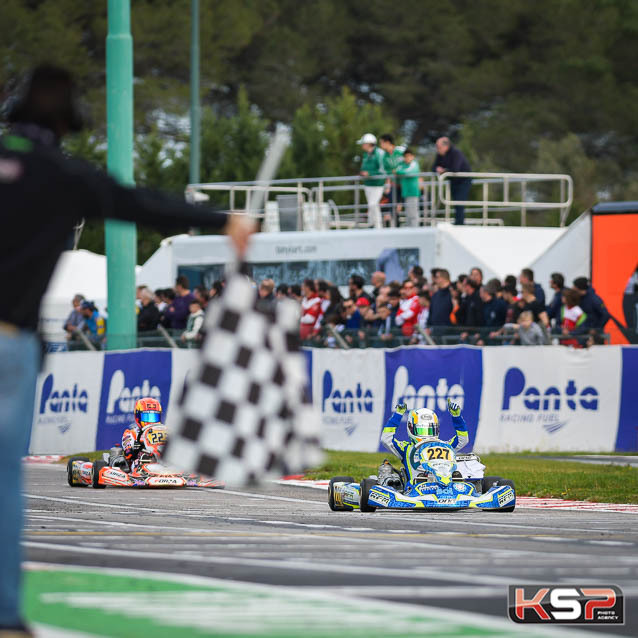 After the cancellation of the snowy Lonato race, the protagonists of the WSK Super Master met in the south of Italy at the La Conca circuit. The milder weather and the strong grip of the track changed the race data. The task was not as simple for the young drivers discovering the joys of the grip and the possibility of driving on two wheels. Zane Maloney did a great job with smooth progress throughout the meeting. He was gaining pace during the heats and moved into to the top five in the Prefinal. Very fast in the Final, he quickly reached 3rd position and intelligently managed his strategy in the leading group. Well assisted by a very efficient machine, he took the lead for the finish and won masterfully with the fastest lap in the race. This achievement earned him 4th place in the provisional ranking of the WSK.

A recent defector from OK-Junior, Harry Thompson performed well in the heats, but a retirement in the last, then a collision in the Prefinal deprived him of a result.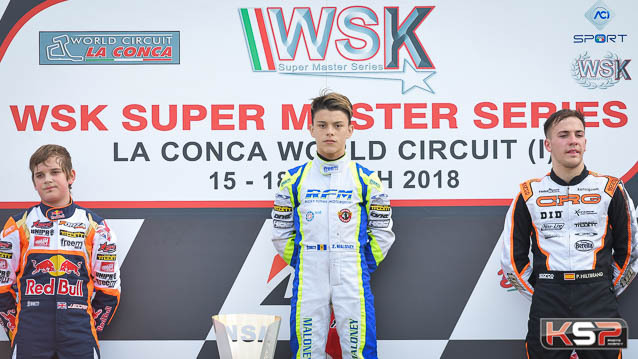 Of the OK-Junior drivers at RFM, the experienced Paul Aron continued to be among the best. Delayed in one heat, he shone in the other three and chained two 3rd places in the final stages which was very convincing, and earned him 5th position in the provisional ranking. Zak O'Sullivan got off to a great start at La Conca, 10th after strong hears. He won his Prefinal brilliantly, but lost all his chances at the start of the Final and ended up giving up. Kai Askey showed excellent competitiveness, often well placed in the top 10 of the heats. He confirmed in the Prefinal with 9th place and very fast times, but retired in the Final. The weekend was more difficult for the youngsters Matthew Rees and Conrad Laursen, unaccustomed to racing on the rubber.
Info Kartcom / © Photos KSP