Winter Cup: Aron takes third straight win for RFM
22-February-2018
22-February-2018 0:00
in News
by Admin
The 2018 Winter Cup deserved its name: temperatures remained cold throughout the weekend at Lonato, in addition to a rain shower on Saturday that left traces of moisture up until the Finals on Sunday. That did not stop Ricky Flynn Motorsport from adding a third consecutive success to its winning series in OK-Junior thanks to the victory of Paul Aron who succeeds Fin Kenneally in 2016 and Harry Thompson in 2017.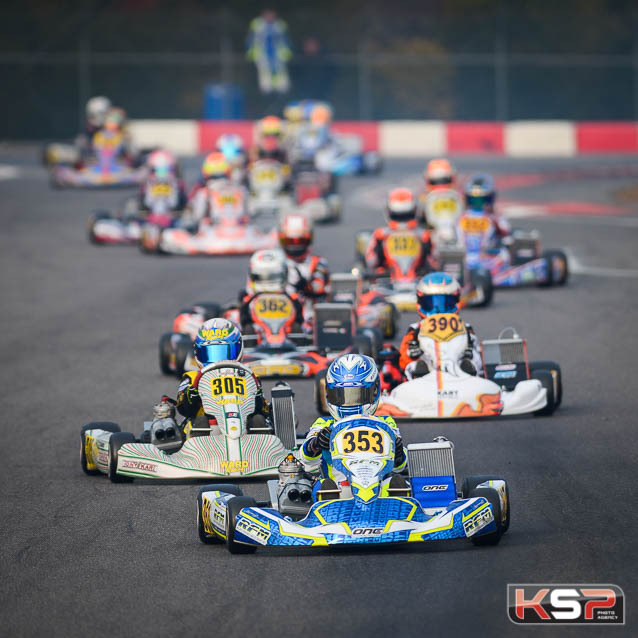 A great classic at the beginning of the season, the Winter Cup is often characterised by a significant entry and highly contested races. The 23rd edition did not fail in its reputation of a tough test, sometimes leaving top drivers behind. The fact that all categories race on Bridgestone tyres is one of the peculiarities of this competition that gives the teams a lot of work. The close cooperation with the engine maker One Engines has once again paid off to power the FA Kart chassis of the British team.

At the circuit of South Garda Karting, Paul Aron confirmed his form that has been evident since the beginning of the season. The young Estonian has negotiated all the traps to ride the wave from one end of the meeting to the other. After 3rd in Qualifying among 86 participants in OK-Junior, he was 4th after the Super Heats and put in a good effort in the Final to reach 2nd place and go on the attack in the closing laps. At the same time, Kai Askey had his best result to date, finishing sixth in the competition, while Matthew Rees moved up from 37th to 19th. Fast in Qualifying and in the heats, Zak O'Sullivan had to retire early in the Final, while Conrad Laursen met with several incidents in the final stages after an encouraging start to the meeting.

Harry Thompson had chosen to join his two teammates in OK at the Winter Cup. Still a long way back in Qualifying, he progressed to 8th place in the Super Heat, but that was not enough to open the doors of the final. Setting the 8th time out of 70 participants, Zane Maloney stayed on the pace despite a retirement in the heats. He fought bravely in a lively Final to finish 20th. Starting from a distance in Qualifying, Dan Skocdopole could not gain enough back in his heats to qualify.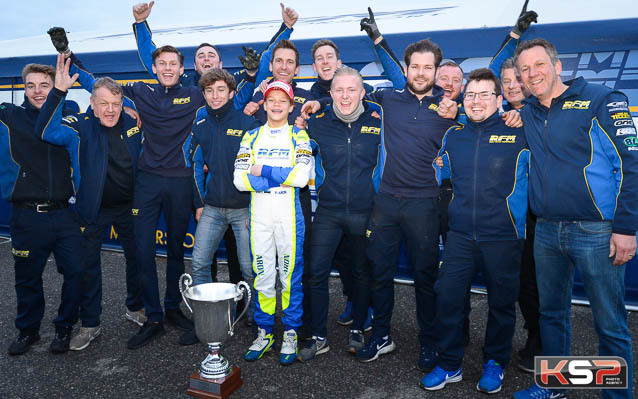 The next event, the second of the WSK Super Master Series, will take place in early March at the same circuit of Lonato, offering the RFM team and its drivers the opportunity to learn the lessons of the Winter Cup.
Info Kartcom / © Photo KSP