Ten Brinke and Ugochukwu already in the European top three
23-April-2019
23-April-2019 12:34
in News
by Admin
The opening of the FIA Karting European Championship - OK & Junior proved particularly complex at the French track of Angerville. Several crashes and numerous penalties punctuated the races, and it was not easy to make a difference as the conditions of the circuit smoothed the performance gaps. Wharton, Ugochukwu, Laursen and Ten Brinke however managed to finish in the top six of the heats, but only Ten Brinke, in 2nd and Ugochukwu, 5th were able to finish the Final.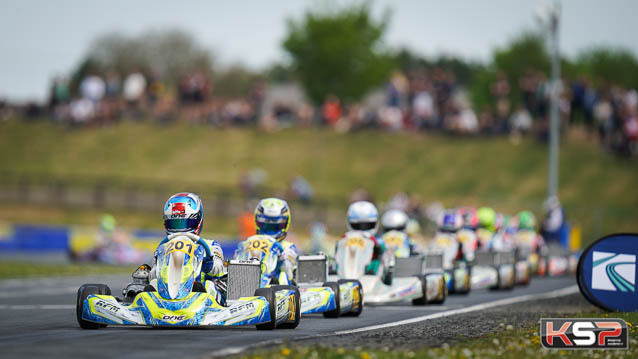 Two weeks earlier, the preparatory event of the OK French Championship and the OK-Junior French Cup had provided valuable information on the unique aspects of the French track. Thomas Ten Brinke was the best-performing RFM driver in OK-Junior with a strong 6th place finish. The Dutchman was very competitive in the European Championship, but his two race wins were tempered by an incident at the start of the last heat. He once again completed a very good Final by reaching the second step of the podium and is 2nd in the provisional standings.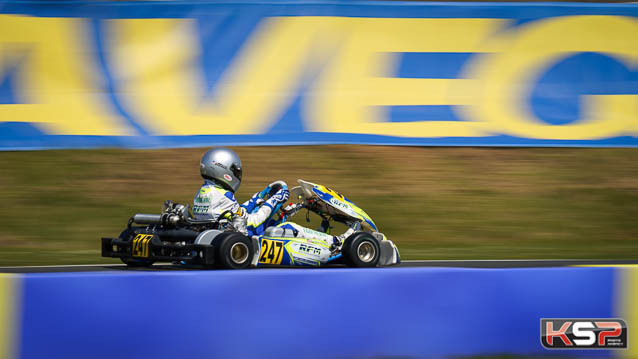 Ugo Ugochukwu used the lessons of the FFSA event to make a good run in the FIA Karting competition. Regularly at the front, he returned to the top five in the Final and is 3rd in the Championship standings. After an excellent performance at Lonato in the first round of the German Championship, James Wharton started with the 2nd fastest time at Angerville and maintained his rank in the heats. Very well placed to compete in a great Final, he unfortunately retired shortly after the start in a collision, but despite this is still 9th in the provisional standings.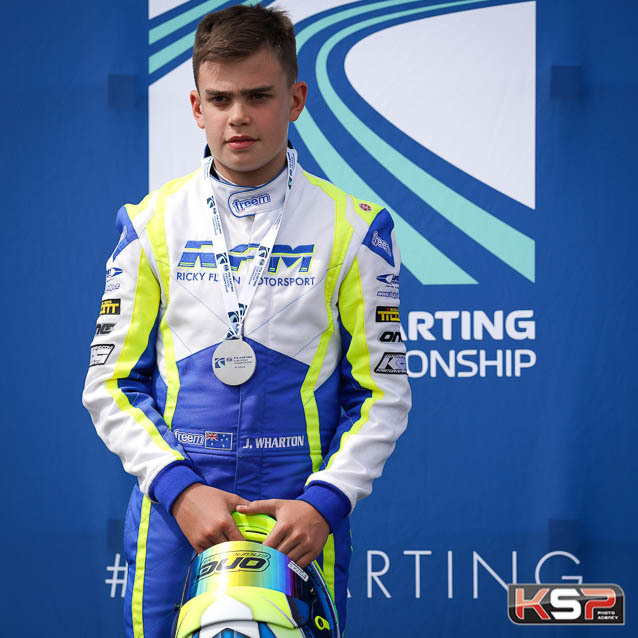 Conrad Laursen was catching up in the Qualifying Hears and moved up from 17th to 5th. He was fighting in the top five in the Final until two laps from the finish when a rival took him off the track. Laurens Van Hoeppen struggled to recover in the heats after his 27th time, but finally regained ground and finished 18th. Brilliant in the DJKM at Lonato where he had won two podiums, Christian Ho experienced a dark weekend at Angerville.
In OK, the performance was there for Harry Thompson, while Kai Askey was consistent. The two RFM drivers were not spared the setbacks, accidents and penalties, which considerably limited their progress as they finished 20th and 24th respectively.
The second meeting of the European Championship will take the whole team to Belgium, to the Genk circuit, from 17th to 19th May.