Ten Brinke takes the lead of the European Championship at Genk
23-May-2019
23-May-2019 11:36
in News
by Admin
For different reasons to the Angerville meeting, the second round of the FIA Karting European Championship - OK & Junior was difficult to manage at Genk (BEL). Very changeable weather initially disrupted Qualifying then the intensity of the battles, punctuated by incidents and penalties, influenced the progress of the races. That did not stop Conrad Laursen from taking pole position in OK-Junior, then Thomas Ten Brinke from taking a podium finish and the lead in the championship.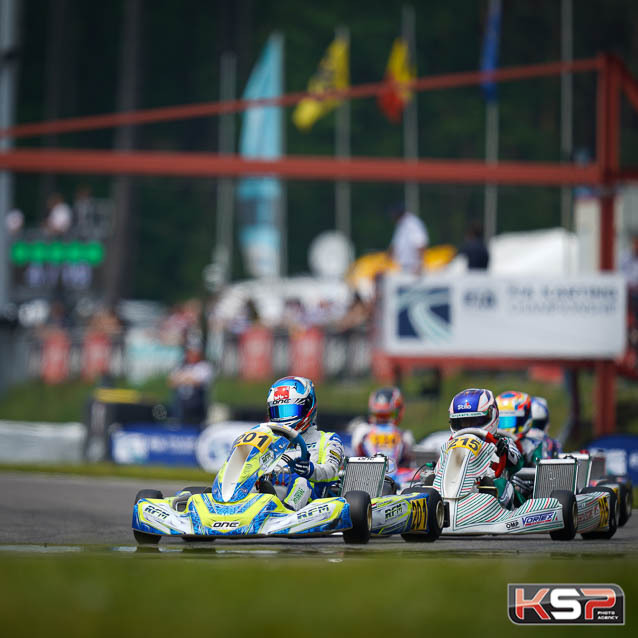 The Ricky Flynn Motorsport team, however, gave all they could in Belgium to cope with the weather variations with their usual professionalism. The confusion that prevailed in the field during the Qualifying sessions did not help things as the rain played with the nerves of mechanics and the drivers. The resulting ranking then encouraged desperate attempts in the heats with higher than average accident and penalty rates.
18th after the OK Qualifying, Harry Thompson returned to the attack in the second heat. He took a superb 2nd place late afternoon on Saturday in the rain, but retired after an incident on Sunday morning. 25th on the Final starting grid, Harry made a comeback, in which he is the expert, to finish in 12th position and move up in the provisional ranking.
Thomas Ten Brinke came back from his 15th qualifying heats in which he had a win, and two second places with a best lap in the race. 3rd at the start of the Final, he was constantly fighting in the lead group and managed to get on the podium of a thrilling race to take the lead in the Championship standings.
Conrad Laursen caused a sensation by taking pole position of the Junior Qualifying Practice. He was less comfortable in the heats where he finished in 11th place. He then bravely fought in the pack of the Final before a collision forced him to retire. Penalised in the first heat, Christian Ho continued carefully and ensured his Final qualification in 21st position. After a difficult start, his recovery in the Final was interrupted halfway through.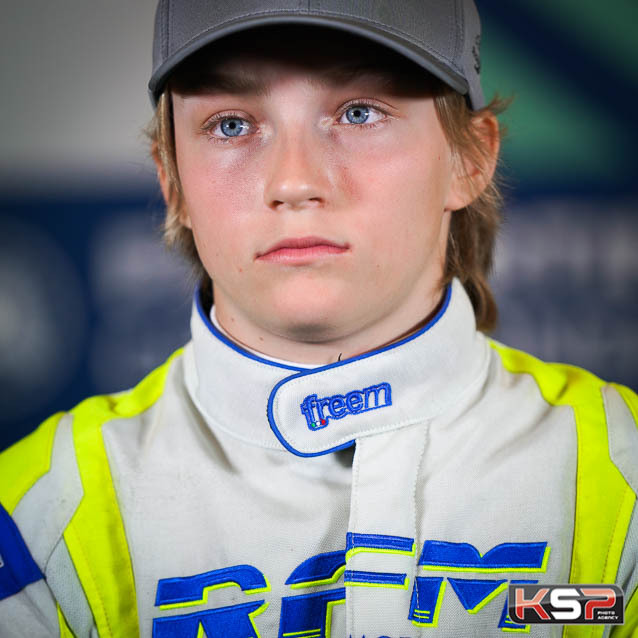 Laurens Van Hoepen did not reach his goal in the heats after two bad results, caused by a retirement and a penalty. Martinius Stenshorne had started his first race in the RFM team with 22nd in Qualifying and two top 10s in the heats. However, the young Norwegian twice retired and failed to qualify. Two retirements also slowed Ugo Ugochukwu's progress in the heats and barred him from the Final. Ranked 54th in the standings, James Wharton had regained some ground in the last three heats, but his handicap was too great for him to join the list of finalists.

Info Kartcom / © Photos KSP