Junior Podium at Lonato with Irfan
22-September-2020
22-September-2020 0:00
in News
by Admin
The WSK Euro Series concluded at Lonato in a double meeting immediately after the German European Championship event. For the staff of Ricky Flynn Motorsport as well as for its drivers, it was a race against the clock to get to the next competition without any rest time.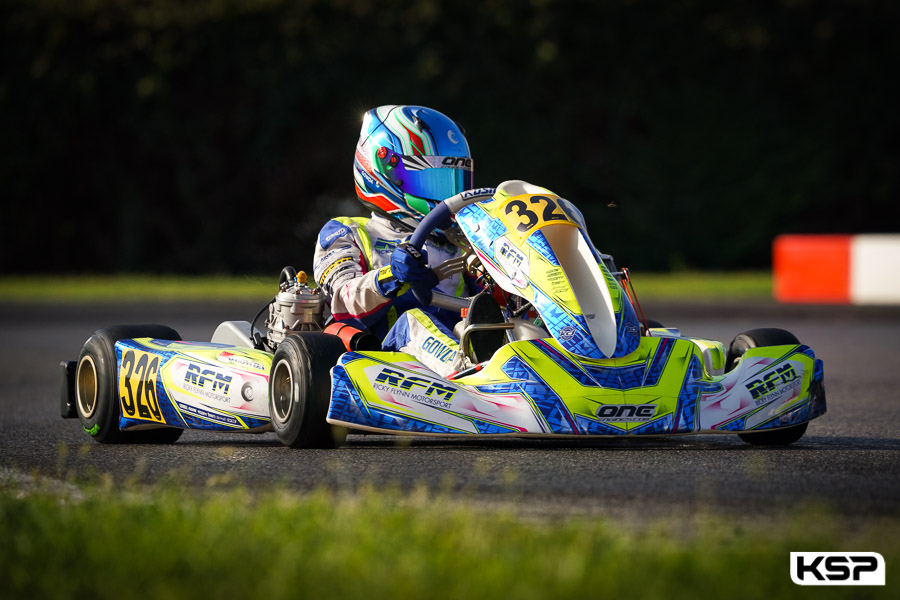 During six days of non-stop competition, the WSK Euro Series intertwined its last two rounds at an elevated pace. There were many racing incidents and the results of the RFM team often suffered, particularly because of several retirements that prevented several drivers from achieving their excellent results. Irfan could have entered the top three of the championship after his beautiful podium in Round 2, but he had to be satisfied with 6th place while Slater finished 8th after beautiful recoveries and Gowda confirmed his great potential.
Round 2
The British driver Coskun Irfan performed very well during the OK-Junior Qualifying Practice and in the heats before concluding with a superb podium in the Final. Meanwhile, fellow countryman Freddie Slater climbed 26 places in the heats and finished in 14th place in the Final despite a problematic Qualifying Practice. Singapore's Dion Gowda set an excellent 6th time in Qualifying, but a retirement in the first heat delayed him and he could do no better than 21st in the Final. The Spaniard Lucas Fluxa Cross qualified for the Final stages and progressed to 26th position. A retirement and a penalty in the Prefinal prevented Japan's Rintaro Sato from reaching the Final, while Ukraine's Edgar Anpilogov had an unusual series of setbacks.
In OK, Denmark's Sebastian Gravlund held a steady course and advanced six places in the Final to finish 22nd.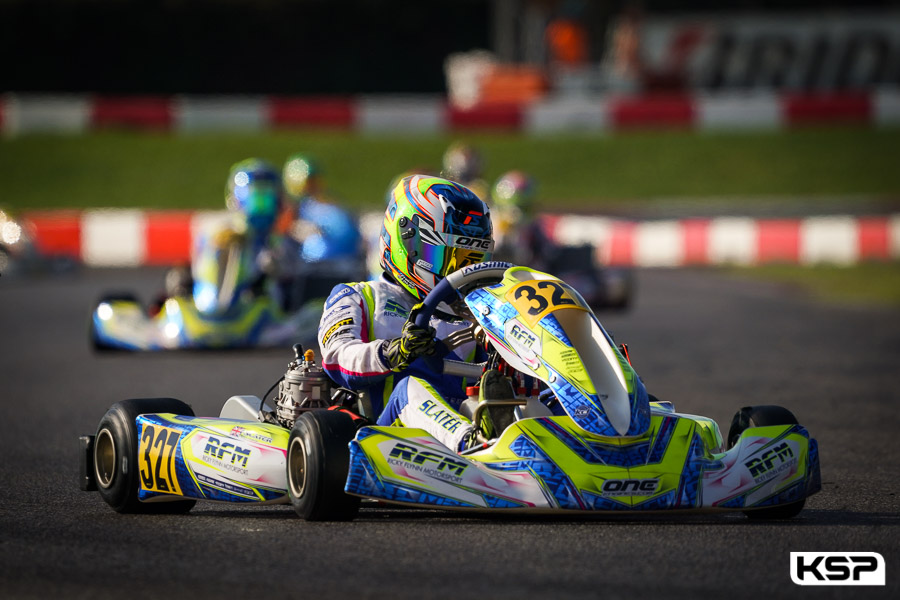 Round 3
Irfan had set out to achieve a very good result by reaching 3rd place at the end of the heats, but an incident put an end to his legitimate ambition at the beginning of the Prefinal. This fate also interrupted his progress in the championship standings and he could not exceed 6th position, although a top three had been possible. Gowda, who set the 5th fastest time, continued in 10th in the heats and finished in the Final top 10, which earned him 15th place in the WSK Euro Series. Slater confirmed his ability to regain ground in the heats and was 3rd in his Prefinal and crossed the Final finish line in 11th place, securing 8th place in the championship. After some complicated heats, Fluxa had a good Prefinal and finished in 18th position. Anpilogov was more successful and regained 15 places in the final stages by finishing 19th. After qualifying 33rd, Sato climbed up to 8th place in his Prefinal, but only completed six laps in the Final.
Gravlund regained ground in the heats and the OK Prefinal before finishing 23rd in the Final.
Info Kartcom / Photos © KSP