Outstanding European performances at Sarno
24-April-2018
24-April-2018 0:00
in News
by Admin
The opening of the European Championship emphasised RFM's great form at this stage of the season. Paul Aron dominated the OK-Junior category, followed closely by Kai Askey and Conrad Laursen, while Harry Thompson shone in OK along with Zane Maloney. The FA Kart / Vortex karts of the British team were indisputably the fastest machines in the field in the heat of Sarno.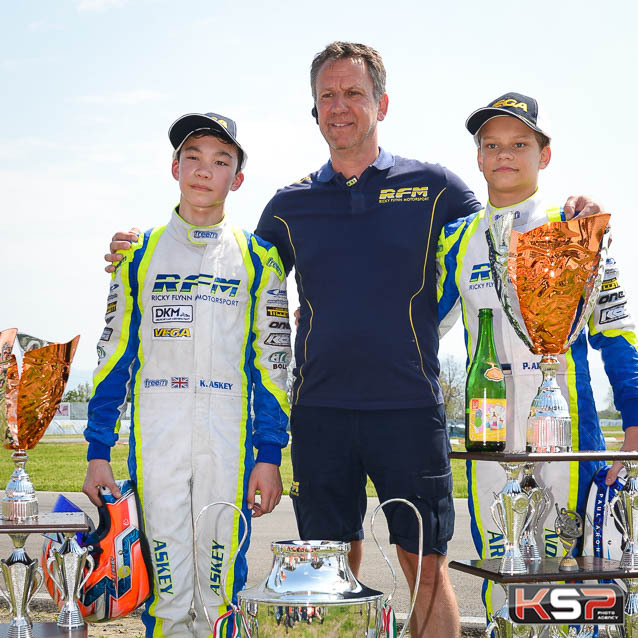 The results of the Neapolitan event impressively demonstrated the strength of Ricky Flynn Motorsport in a very tough competition between the top international teams. With 1st and 2nd in Qualifying, event lap record in both categories, 16 wins in Qualifying Heats, nine fastest laps in the race, three podiums including a victory in the Final, 1st and 2nd place in the Junior rankings and 3rd in OK, despite the twists and turns of the race, the score is more than satisfactory.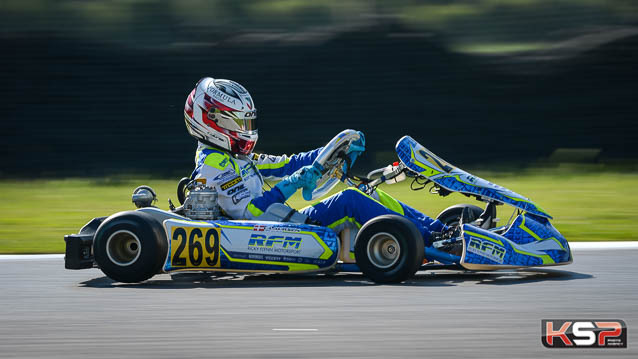 Paul Aron was supreme from one end of the event to the other. He took pole position, won his five heats and the Final with the fastest time, so the Estonian completely dominated the opening of the OK-Junior European Championship. Kai Askey confirmed his quick progress in his first season in Junior by closely following his team-mate. He took 3rd place in the Final, but his consistent scores allowed him to take 2nd place in the provisional standings. Conrad Laursen also confirmed his recent progress as a rookie and made his entry into the European top five. Less successful, Zak O'Sullivan came back in the heats, but had to retire after a clash in the Final. Matthew Rees struggled to reduce his lap times in complicated struggles in the pack, where he accumulated too many points to qualify.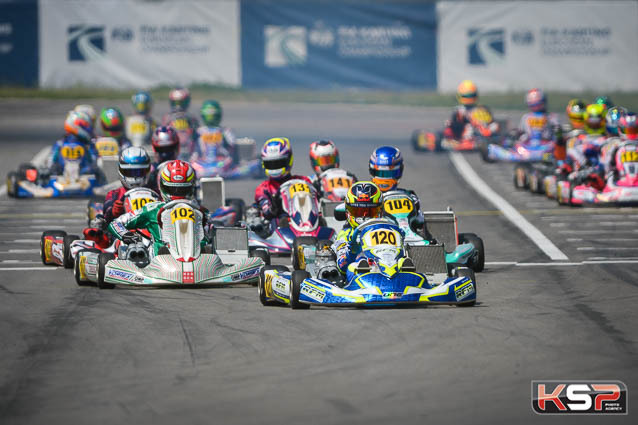 Harry Thompson was excellent in the OK heats before dropping back in the last one after a spin. He put in a magnificent performance in the Final to return to 3rd place by only one tenth of a second. Zane Maloney started with pole in Qualifying and finished the heats in the top five. Less comfortable during the Final battle, he lost ground at the end of the race and finished close to the top 10. The meeting was complicated for Dan Skocdopole, especially in the pack, and this time he could not join the list of finalists.

After this start of the championship led at an incredible pace, RFM will return to its home country for the second of the four meetings of the European season from 18th to 20th May at the PF International circuit.

Info Kartcom / © Photo KSP