Complicated second round of the WSK Super Master at Lonato
25-February-2020
25-February-2020 14:33
in News
by Admin
One week after the Winter Cup, the second round of the WSK Super Master Series brought together many drivers in the sunshine of Lonato. During the very often lively races, the RFM drivers encountered many obstacles to their progress. Only two of them were able to overcome all the pitfalls of this competition: Thomas Ten Brinke, 8th in OK, and Dion Gowda who was in the top 10 in OK-Junior.
Generally speaking, this event proved to be quite different from the Winter Cup, recently held on the same circuit of Lonato. Penalties and retirements caused by collisions complicated the progress of many drivers and the Final result was not without surprises.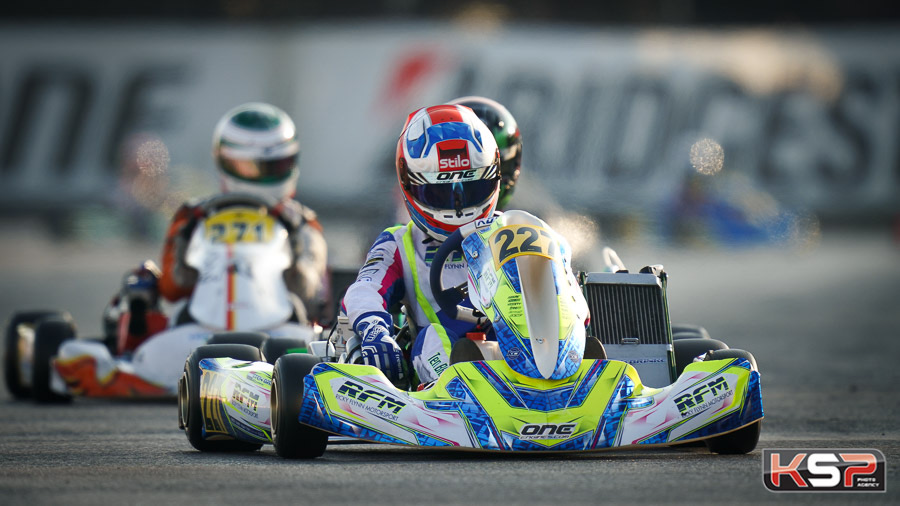 Gowda takes centre stage in OK-Junior
After the rather average 6-minute Qualifying Practice sessions for the 102 participants, most of the drivers in the British team encountered problems during the Qualifying Heats. Only Dion Gowda ran the gauntlet and came back to 16th position. He regained another four places to 4th position in his Prefinal and secured an interesting 10th place in the Final, confirming promising potential. Capable of very good performances with notably two top three finishes in the heats, Freddie Slater retired during a collision at the start of his Prefinal, as did Ugo Ugochukwu, a brilliant 2nd at Adria. Irfan Coskun and Edgar Anpilogov were able to qualify for the Final, but penalties for spoiler detachment deprived them of the opportunity.
Ten Brinke at the heart of the battle in OK
Thomas Ten Brinke stood out in the top five in two of his heats before qualifying 7th in his Prefinal. He drove a good Final, a gain of six places allowing him to finish 8th after many fights and a difficult end to the race. Sebastian Gravlund came back to 21st at the end of the heats, but retired in the Prefinal despite a good performance.
Ricky Flynn Motorsport is already hard at work preparing for the third round of the WSK Super Master Series which will take place in less than two weeks at La Conca.