More battles at Lonato
26-February-2019
26-February-2019 15:30
in News
by Admin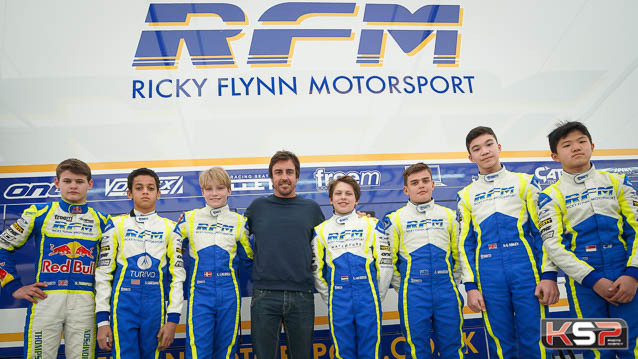 Run on the same circuit of Lonato one week after the Winter Cup, the second event of the WSK Super Master Series also resulted in fierce clashes in big fields. Multiple incidents marked the races, which did not make the task of the RFM drivers easy. However, thanks to the excellent work by the team and the level of performance of FA Kart / Vortex, four of the six Juniors were able to finish in the top 10 of the Final, while Ten Brinke was on the second step of the podium. In OK, Thompson managed to gain more than 20 places and finish 7th.
Visiting the competition at Lonato, double F1 World Champion Fernando Alonso shared his passion for karting with the entire Ricky Flynn Motorsport team, and his pride in seeing the chassis bearing his name in such a strong position in the international hierarchy. An exceptional visit which motivated the young talents of the British team to the maximum.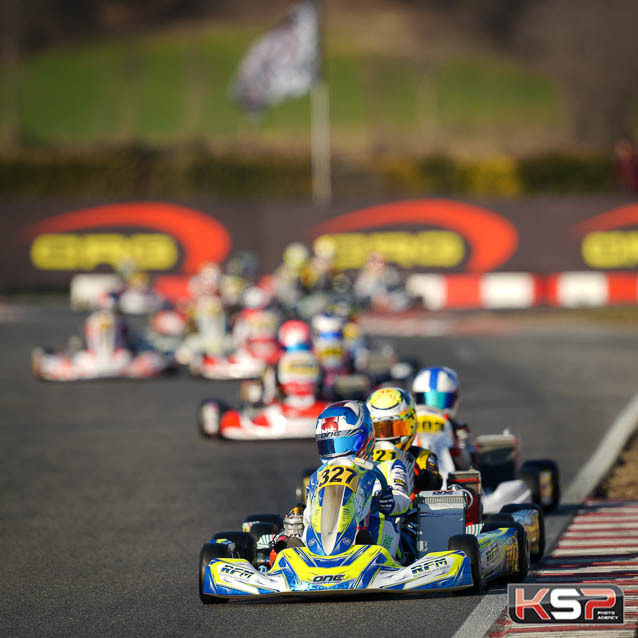 With so many competitors present, the first challenge is the Qualifying Practice. Thomas Ten Brinke completed his mission perfectly as he took pole position in OK-Junior, followed in 6th place by the young Ugo Ugochukwu and James Wharton in 8th place. All of the RFM juniors, however, had to deal with various mishaps during the heats. Penalties, contacts and retirements weighed down the scores. Ten Brinke and Ugochukwu managed to get into the top three in the Prefinals, while Conrad Laursen and Wharton were in 5th and 6th. At this point Laurens Van Hoepen and Christian Ho were too late to join the finalists. In a thrilling Final, Ten Brinke was up to 2nd place, while Ugochukwu finished at the foot of the podium. Wharton was 8th despite a penalty, just ahead of Laursen. The final result of the team was all the more satisfying as Ten Brinke settled in 2nd place in the provisional WSK standings.
Although Kai Askey, in 19th, was ahead of Harry Thompson, 28th, in Qualifying, both OK drivers absolutely had to move up during the heats. Remarkable in this mission, Thompson was back in the top five of his Prefinal, while Askey just qualified after a more difficult race. Thompson continued to progress in the Final to finish 7th. Askey regained eight places in the Final to finish in the top 20.
RFM will return to the Lonato track in April for other competitions, but the schedule will first take the British team to La Conca and Sarno during March for the last two meetings of the WSK Super Master Series.
Info Kartcom / © Photos KSP