Van Hoepen at the front of OK-Junior at Sarno
26-March-2019
26-March-2019 19:08
in News
by Admin
The fourth and final event of the WSK Super Master Series finally allowed Laurens Van Hoepen to obtain a result consistent with his speed. Often delayed at previous events, the young Dutchman completed a very good meeting at the circuit of Sarno by mounting the second step of the OK-Junior podium, while James Wharton finished 4th.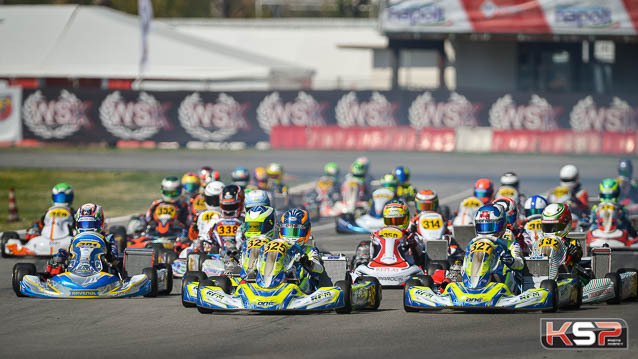 The Neapolitan weekend, however, was punctuated by numerous racing incidents and retirements that changed the hierarchy, as the scale of points reached its maximum for the last round of the WSK Super Master Series. The weather remained sunny throughout the meeting with temperatures warm for the time of year.
The hero of the day in the RFM team, Laurens Van Hoepen managed to take advantage of the slipstream in Timed Practice to take 2nd position among the 81 participants. He then took the lead at the end of the heats, including three consecutive wins and three fastest laps in the race. He confirmed his top form by winning Prefinal A with another fastest time and then took part in an intense fight to finish 2nd in the Final. This remarkable performance allowed him to make a spectacular jump to 5th overall.
James Wharton was another great performer of the weekend with his two heat wins (with a fastest lap). He continued in 2nd place in his Prefinal and fought for the Final victory before finishing in 4th position. James moved up to 9th place in the Championship. Far from the front in Qualifying, Christian Ho gained 24 places during the heats. The Singapore driver drove a very good Final in the top 10 and set the fastest lap in the race before dropping back to 18th due to a spoiler penalty.
10th at the end of the heats and 5th in the Prefinal, Conrad Laursen was caught in the Final battle and dropped from 7th to 30th place. The other two Junior RFM drivers had to retire in the Prefinal. Up to 3rd after the heats, Thomas Ten Brinke dropped out on the third lap of his Prefinal in an incident. Deprived of the Final, his previous performance allowed him to finish 4th overall despite everything. After very good heats, Ugo Ugochukwu was forced to retire after a collision on the first lap of his Prefinal.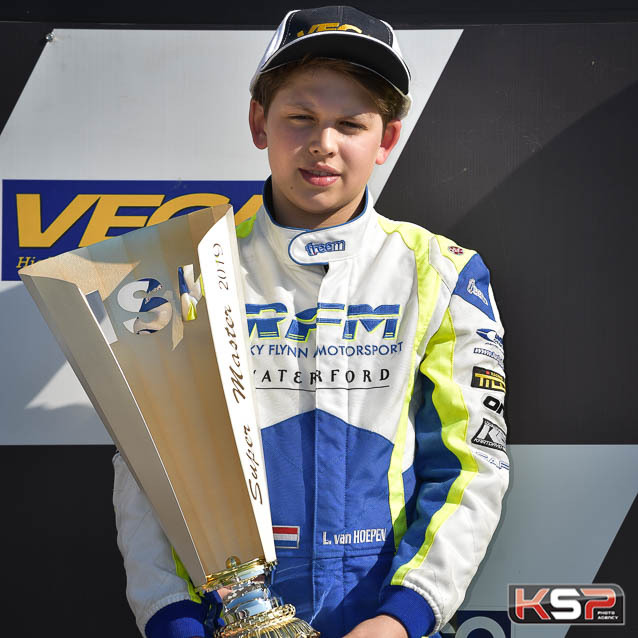 The two OK drivers in the British team enjoyed various fortunes at Sarno. A long way back in Qualifying, Harry Thompson returned to 12th place in the Qualifying Heats. He was fighting in the top three of his Prefinal before finishing 7th and falling back on the first lap of the Final. He still bravely regained 10 places finishing 15th. Caught in a clash shortly after the start of the Final, Kai Askey did not complete a lap.