Slater, Champion of the Future at Campillos
27-October-2021
27-October-2021 10:44
in News
by Admin
The crowning of Freddie Slater in the Champions of the Future by RGMMC series is excellent news for Ricky Flynn Motorsport, especially as the whole team performed very well at Campillos with four drivers in the top eight in both classes, with one week to go before the World Championship.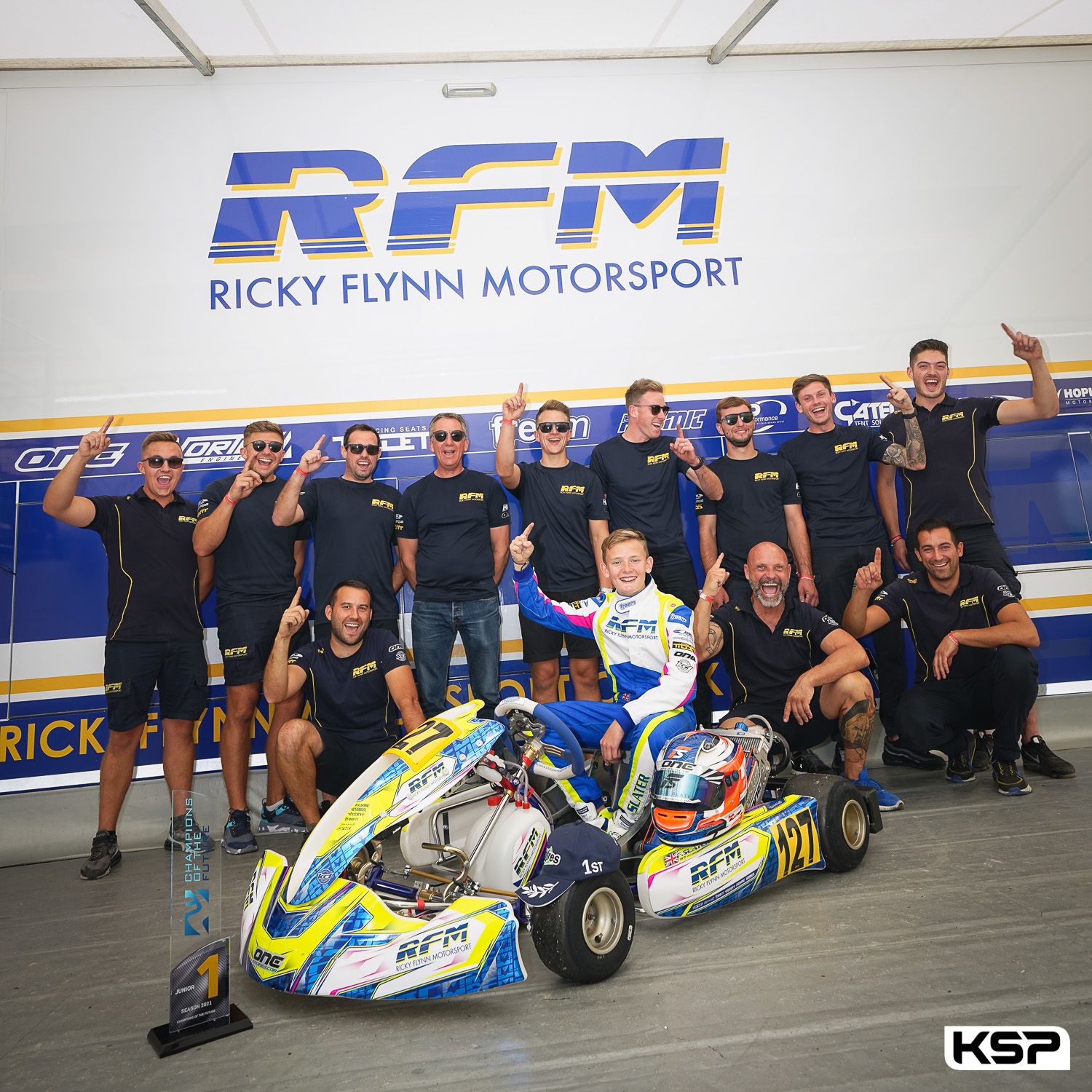 The British team has acclimatised well to the Spanish circuit during this preparation stage. In addition to the technical performance of the Kosmic chassis and the Vortex engines prepared by One Engines, the drivers have mastered the circuit. The Campillos track has a few particularities that need to be understood.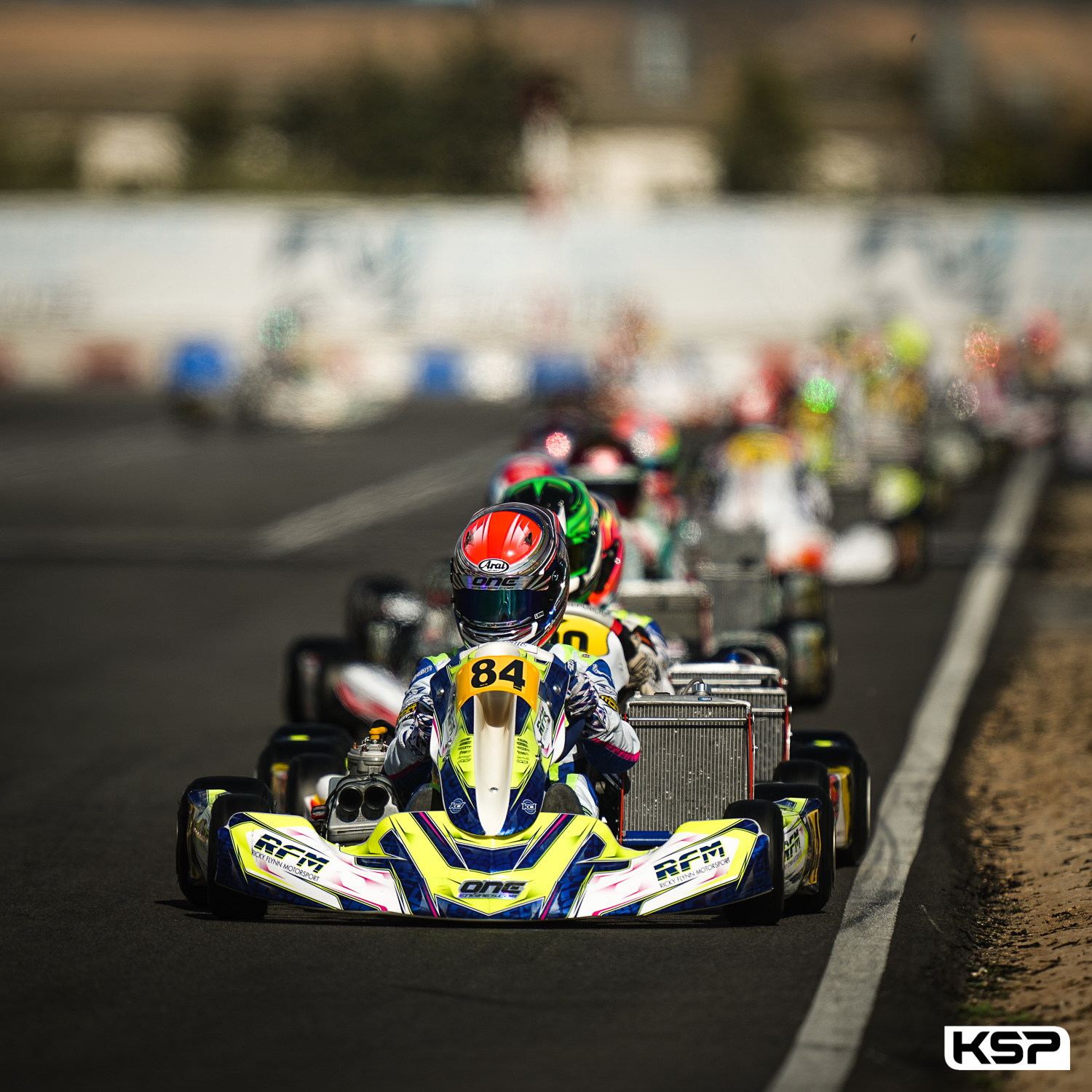 Maxim Rehm was immediately in the picture with his 5th place in Qualifying against 97 OK-Junior participants. The young German vice-champion then won three heats before securing two consecutive top fours in the Final stages. The competition was very different for Freddie Slater. Fast in Free Practice, the Briton was then the least effective of the team in Qualifying with a 40th position. Other fast drivers in other teams had the same problem. However, his recovery in the heats was disrupted by a retirement and he only made up 10 places to 30th. Freddie regained another 15 positions in the Prefinal with the fastest lap. After a cautious start in the Final, he quickly moved up to 7th place before the halfway point, but could not close the gap to 6th place. This result nevertheless allowed him to win the Championship.
Edgar Anpilogov completed three good heats after his 10th place in Qualifying. However, a retirement and a spoiler penalty dropped him back to 24th position. He attacked from start to finish of the Final stages to regain 16 places and reach 8th place. Dion Gowda had recovered 10 places during the heats and was in the top 10 in the Prefinal. Unfortunately, he had to retire on the fourth lap of the Final after having climbed up to 5th place. Enea Frey had a good start in Qualifying, but then encountered some difficulties in keeping his pace. He finished the meeting in 27th place after a double penalty. Salim Hanna was unable to qualify after some complicated heats.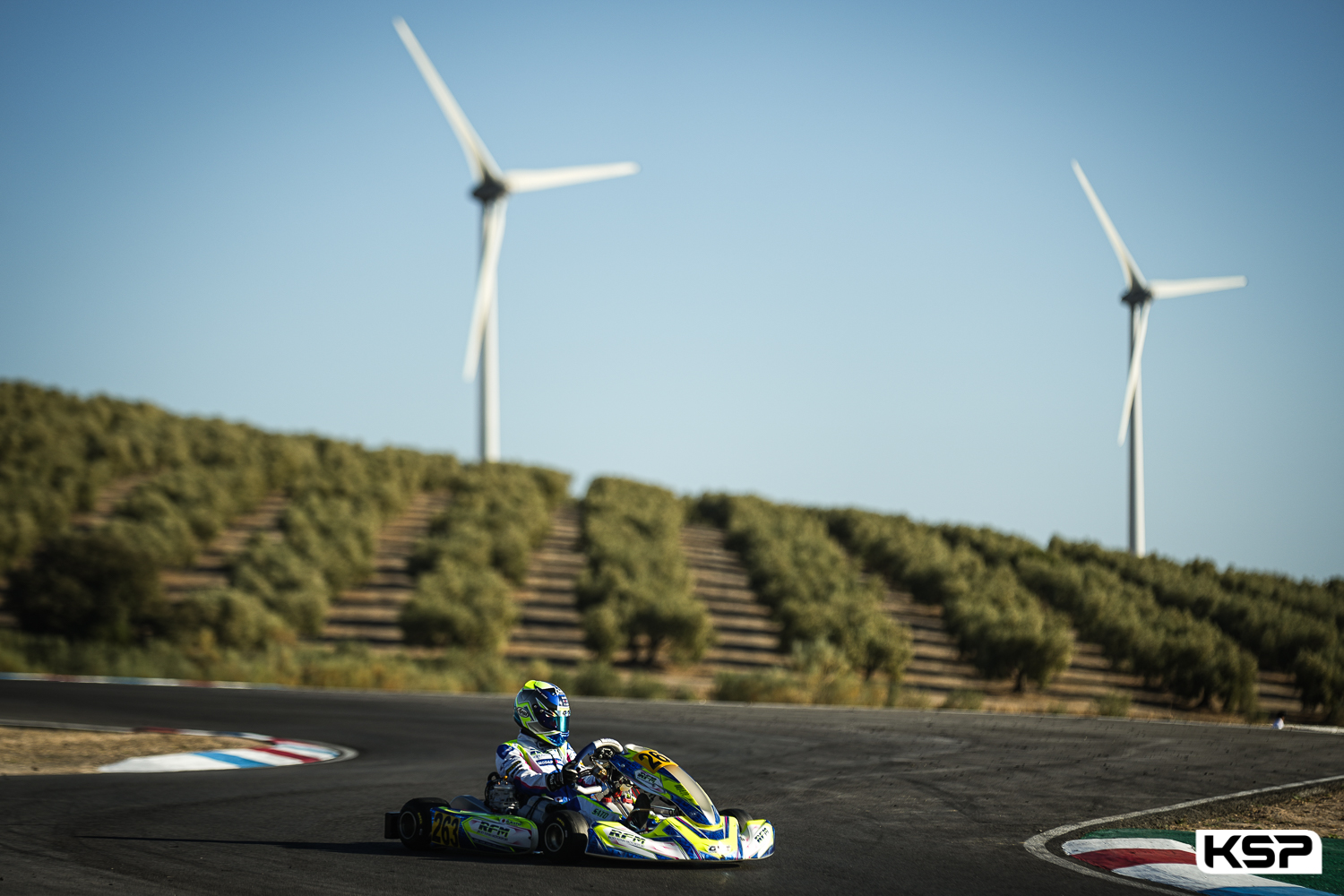 Rintaro Sato played an important role in the OK top five. 5th in Timed Qualifying, 5th in the heats, he took 4th in the Prefinal and finished in 6th position, one of his best performances of the season.
The respite will be short-lived as RFM is already in place for the FIA Karting World Championship – OK & Junior which follows the Champions of the Future in Campillos.