Overall WSK Super Master top four for Slater
28-April-2021
28-April-2021 8:46
in News
by Admin
Two weeks after the first WSK Euro Series round, the South Garda Karting circuit was the setting for the fourth and final round of the WSK Super Master Series, from 23rd to 25th April 2021. Under the sun of Lonato, the competition was once again extremely selective. Two RFM drivers stood out from the crowd: Freddie Slater had a remarkable run in the OK-Junior class and finished 4th in the final series standings, while Rintaro Sato combined performance and consistency in the OK class with a superb 7th place in the Final.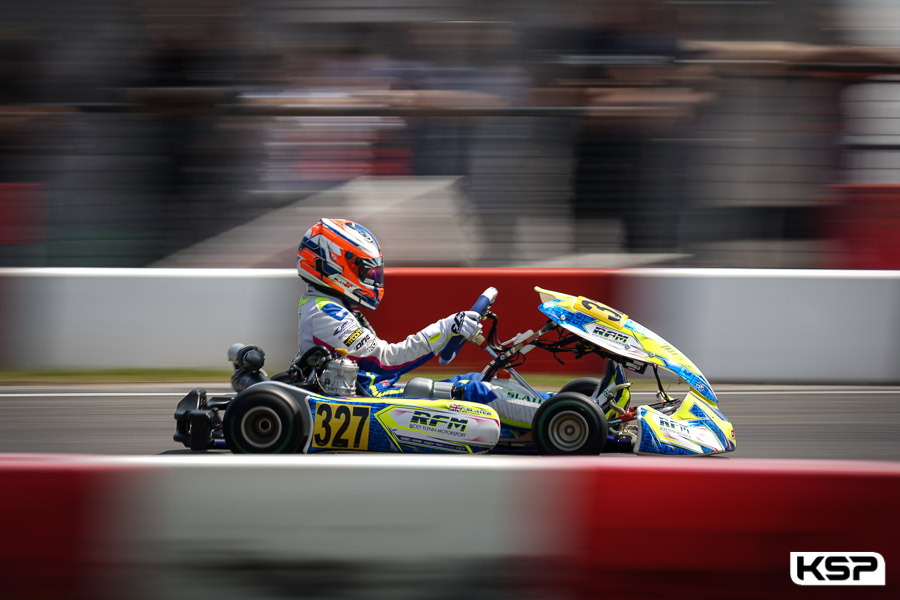 Freddie Slater showed his ambition from the outset by setting the 2nd fastest time in Qualifying Practice in front of more than 80 participants, which placed him in 4th position in the cumulative ranking of the three groups. Very effective during the heats, he took a victory and finished in the top three three times, before taking 2nd place in his Prefinal on Sunday morning. After a great start at the front of the Final, he fought hard for the top five and crossed the finish line in 6th place. Slater took 4th place in the Championship, only two points behind the top three.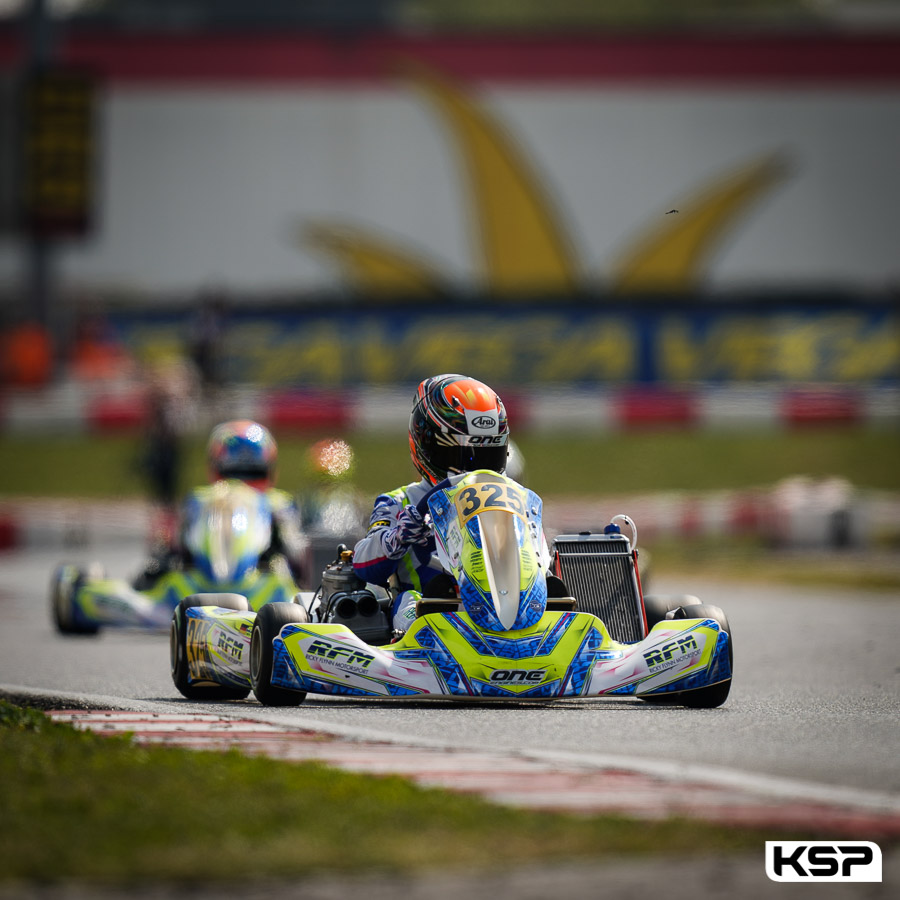 From 21st in Qualifying, Maxim Rehm was 14th in the heats and moved up to 6th in the early stages of the Prefinal before gradually losing ground. In the Final, he made up seven places to finish 19th despite a poor first lap. Dion Gowda made a good comeback during the heats and qualified in 12th position during Prefinal A. Unfortunately, he was one of the drivers eliminated during a collective collision on the first lap of the Final. The other Junior drivers from the British team were not able to reach the Final after some very slow times and complicated heats. Maxens Verbrugge even had to withdraw on Saturday morning due to an injury.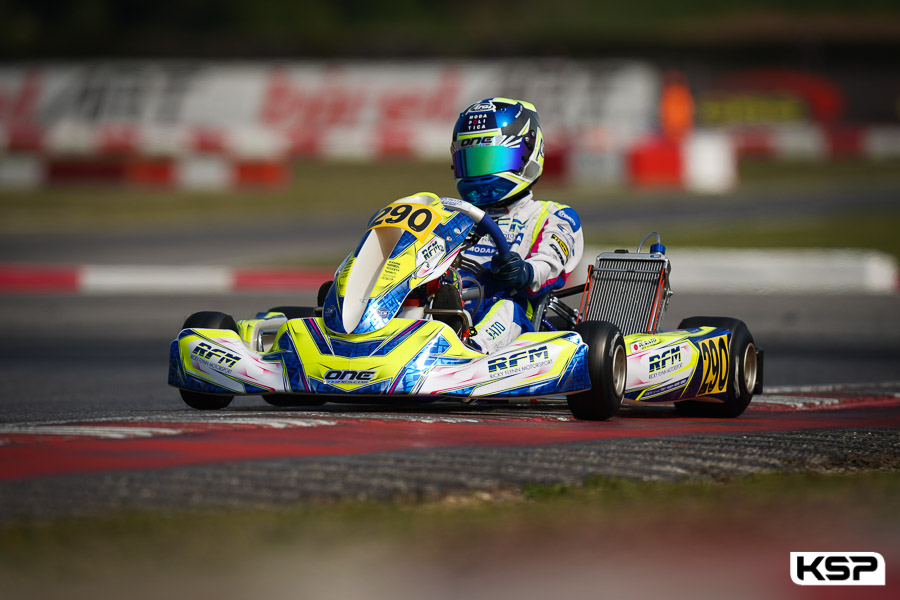 Rintaro Sato made spectacular progress in his second race in OK. He started with three regular heats before increasing the pace in the Final stages. He took four places in the Prefinal, gained eight more in the Final and finished the meeting in a very good 7th position. After only one race out of the four of the Championship, he entered the race in 22nd place overall out of the 90 drivers in the category.
RFM will now head to Belgium to participate in the Champions of the Future at the Genk circuit, two weeks before the first round of the FIA European Karting Championship.