Excellent performances poorly rewarded at the World Championships
28-September-2017
28-September-2017 0:00
in News
by Admin
The World Championship was held this year on English soil at the difficult circuit of PF International. With no less than 181 entries in total, the confrontation promised to make it difficult to join the 34 finalists of each category. More than the weather conditions which were calm, it was the Qualifying Heats that complicated the running of the event for many drivers including several from the RFM The variable grip of the track in relation to the rubber left by the LeCont or Vega tyres depending on the category, caused particularly considerable variations. Once the dice were thrown in Qualifying Practice, the battle of the Qualifying Heats sometimes proved formidable.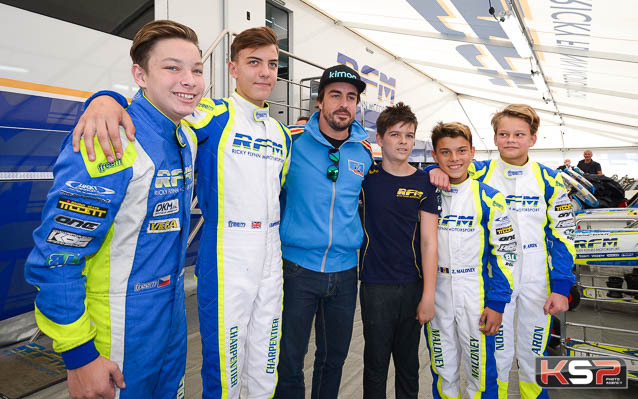 Axel Charpentier, trained in Rotax Max racing, made very good progress for his first race in OK with Ricky Flynn. Both fast and consistent, he continued to move up the rankings despite a spoiler penalty and finished 8th in the Final. Considered one of the favourites, the European Champion Sami Taoufik experienced one of the most difficult weekends of his career. After setting the 4th fastest time in his group, he found himself 28th in the general classification. His spoiler was lost twice in his attempts to recover in the heats, but it was more than anything the deliberate attack by an opponent causing his retirement which ruined any hope of qualification. A big disappointment for RFM.

The Qualifying Practice also determined the final result in OK-Junior. Although Zak O'Sullivan moved up from 52nd to 38th position, Paul Aron, who was capable of good performances, and Dan Skocdopole finished out of the qualifiers at the end of the heats after having to give up in one race each.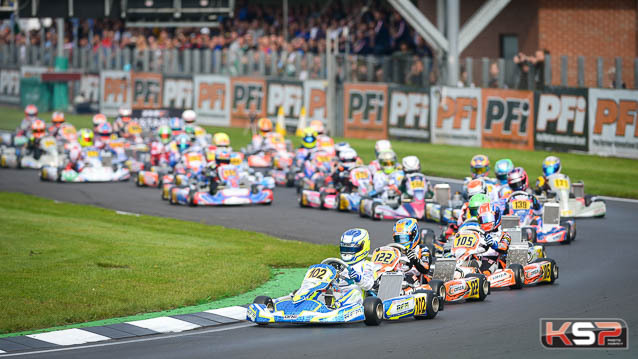 However, the three drivers who had successfully completed the qualifying phases were able to defend their chances to the end and finish in the top six in the Final with a total of seven victories. Undoubtedly, the FA Kart from RFM and the Vortex engines prepared by One Engines were perfectly in tune to fight for the title. Harry Thompson was on his way to the Final victory with his pole position in Qualifying and his leadership at the end of the heats. The battle started immediately after the lights went out in the Final and it did not turn to his advantage. After an excellent qualifying run, Zane Maloney attempted an attack on the second lap, but both RFM drivers lost some ground. Thompson could not get back to the lead and had to be satisfied with the third step of the podium, while Maloney finished in the top five. He was also consistent at the forefront and very well qualified, while Jack Doohan drove a fine Final to finish 6th.

The many vagaries of this world competition did not let the team achieve the results that its work and performances deserved. RFM had as usual however prepared some of the most competitive machines on the grid of this particularly tough World Championship.
Info Kartcom / © Photos KSP