Gowda on pole position in Sarno
30-March-2021
30-March-2021 11:37
in News
by Admin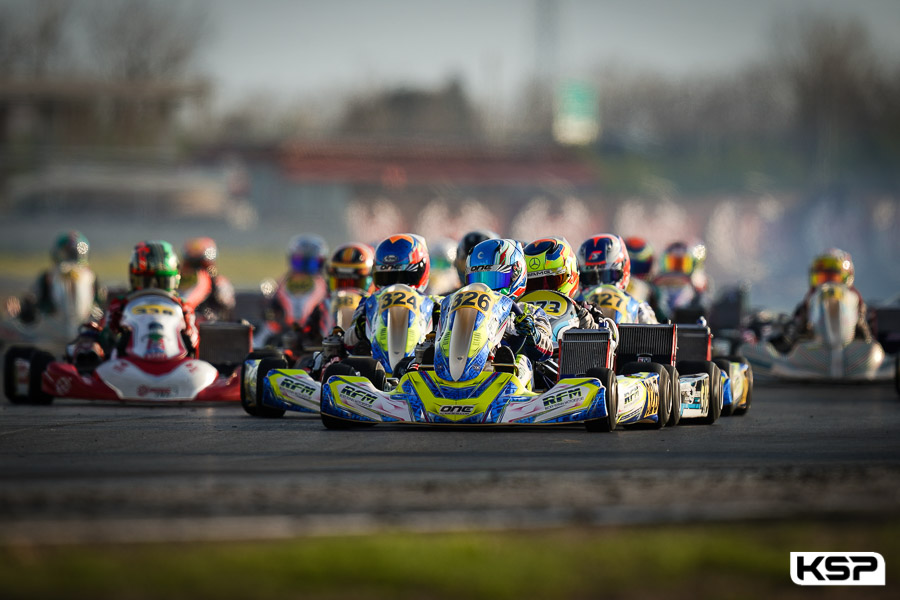 A third pole position in four races was the third time RFM's Kosmic/Vortex drivers have been on pole position by the end of March. On the new Sarno track, Dion Gowda set the fastest time in OK-Junior Qualifying for the first time in the third round of the WSK Super Master Series, while Freddie Slater was 3rd. At the end of a weekend marked by the intensity of the sporting confrontations as it is often the case at the foot of Vesuvius, the reigning World Champion was back in the top five of the series.
The data has changed with this new version of the Circuito Internazionale Napoli. However, the Sarno track has lost none of its speed or selectivity. The British team has worked hard to understand the subtleties of the track and to prepare for the two other important races that will take place there, the WSK Euro Series and the FIA Karting European Championship.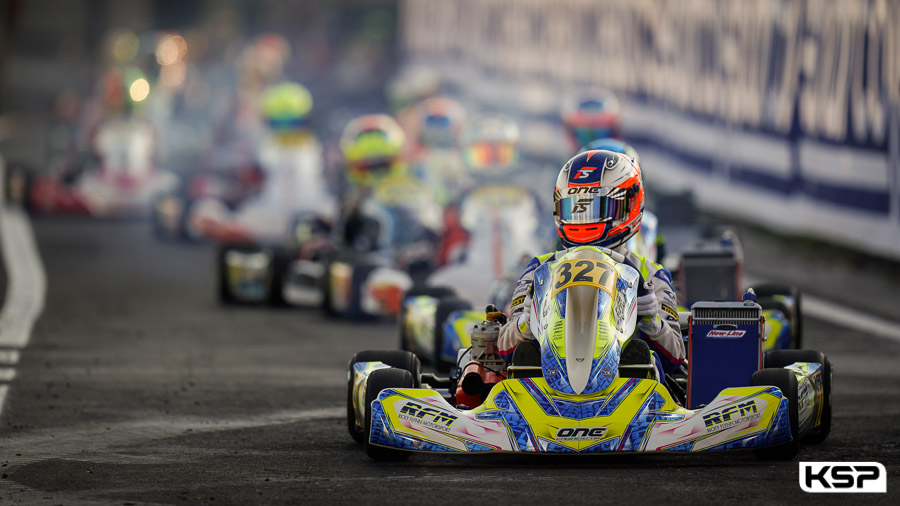 Dion Gowda set a remarkable pole position, but lost ground in the Qualifying Heats before coming back to 5th place in his Prefinal and battling in the top 10 for a long time in the Final. Freddie Slater was the fastest of the third group in the timed sessions and started in the top three of the heats. He was back to his best in the Final where a nine-place improvement put him in 7th position. Maxim Rehm's progress in the heats was delayed by a retirement, but the young German persevered to gain eight places in the Final.
Edgar Anpilogov's momentum was interrupted in Prefinal A when an incident sent him from 7th to last position. Maxens Verbrugge returned to the WSK after a month away from the circuit but difficult heats and a withdrawal in the fourth lap of Prefinal A deprived him of a Final. Two newcomers from 60 Mini last year joined Ricky Flynn Motorsport in Sarno. Swiss driver Enea Frey made up a lot of places in the heats despite a retirement in the first race, but he only completed two laps in the Prefinal. The race was also difficult for Colombian Salim Hanna Hernandez who couldn't get through the Prefinal.
In a fortnight's time, RFM will return to the familiar Lonato track for the first meeting of the WSK Euro Series, from 8th to 11th April 2021.