Thomas Ten Brinke moves up to OK
30-October-2019
30-October-2019 0:00
in News
by Admin
The end of the season is approaching, but several important international events are still on the programme for the RFM team, starting with the WSK Open Cup. This is spread over two meetings, the first having taken place on the weekend of 27th October on the circuit of Lonato.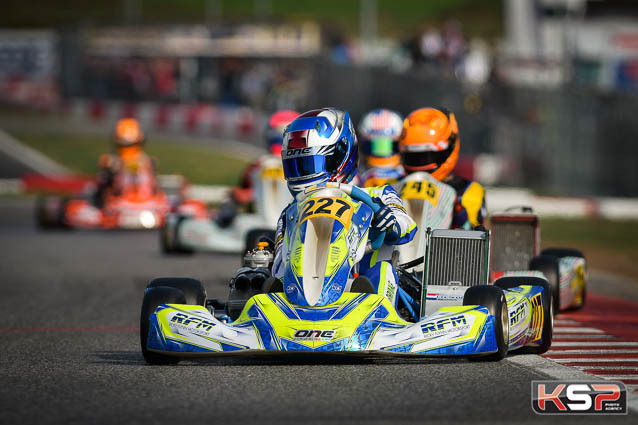 Finishing off the 2019 season and preparing for the next one were some of the goals of the team run by Britain's Ricky Flynn. In OK, two RFM-liveried FA Kart / Vortex karts were entered for Thomas Ten Brinke, recently crowned Junior World Champion, and Laurens Van Hoepen. The two Dutchmen had the mission of discovering their new category after having raced throughout the year in OK-Junior.
With an encouraging 11th in Timed Practice, Van Hoepen kept pace with the best in the Qualifying Heats. Unfortunately, a racing incident at the beginning of his Prefinal pushed Laurens to the back of the pack, and he was left without a Final place despite some very fast times.
In the team that enabled Harry Thompson to become German Champion in OK three weeks ago, Thomas Ten Brinke made good progress in his three heats (5th, 4th and 3rd) and even set two fastest laps against much more experienced drivers. Thomas was 8th overall! He confirmed his form in his Prefinal where he finished in 4th position, before falling to 11th following a 5 second spoiler penalty. In the Final, Ten Brinke came back through the pack and brilliantly moved up from 22nd to 11th!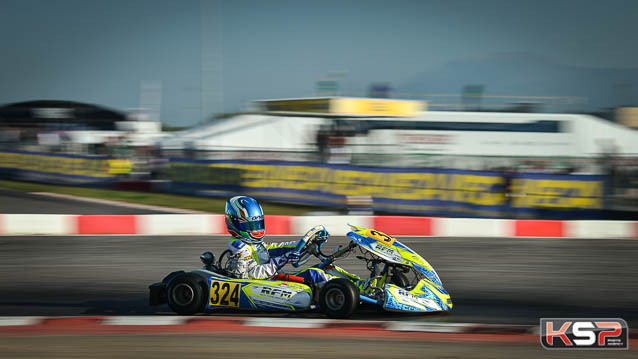 In OK-Junior, the three drivers at the RFM team won their places in the Final. In difficulty during Qualifying, the Singaporean Dionn Gowda was able to perform well in his Prefinal, with a remarkable rise of 13 places. He gained another five in the Final and finished in a very encouraging 20th position. The Dane Conrad Laursen was less successful, as he was unfortunately forced to retire in the Final after fighting for 7th place early in the race.
The American Ugo Ugochukwu had the potential to score a good result, but several spoiler penalties pushed him out of the fight for the top spots. Starting 19th in the Final, he came back to 7th place with determination, proof of his high potential.
There is no doubt that the Ricky Flynn Motorsport team drivers will be keen to further improve these results during the second and final round of the WSK Open Cup on 8th, 9th and 10th November in Castelletto.
Info Kartcom / © Photos KSP - Guillaume Veuve